Very Purple Bee Pollen Smoothie!
Posted on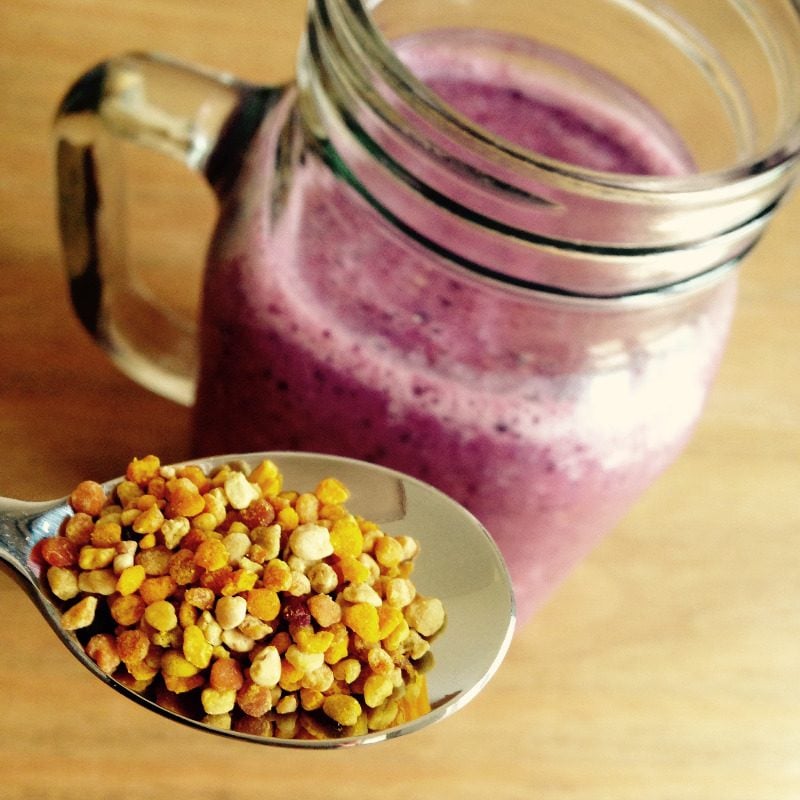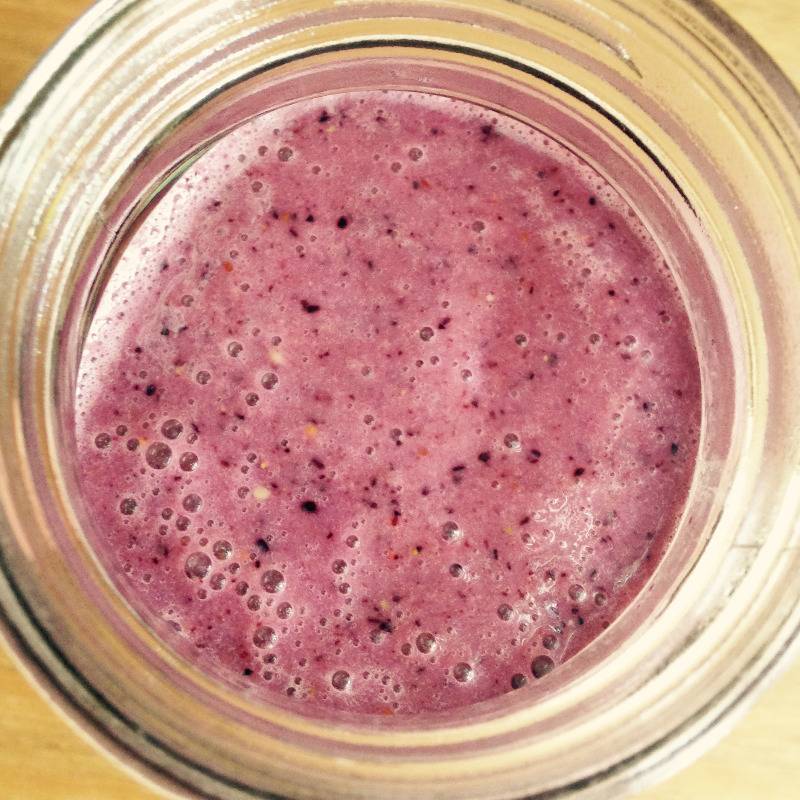 Blueberry, Banana & Bee Pollen Smoothie
Ooh isn't this a fab colour! It's kind of like a milkshake too thanks to the frozen blueberries. It's lovely and sweet so great for after a meal.
Simply blitz all this in a blender until smooth and then adore the fabulous colour:
5 tablespoons frozen blueberries
2 frozen bananas
1 cup almond milk
1/2 cup coconut milk
1 teaspoon honey
1 teaspoon bee pollen
Never heard of bee pollen? Here's a snippet from one of my previous blog posts:
'Where do I begin with bee pollen? This stuff is supposedly magical. If it's good for you, bee pollen more than likely contains it. I read somewhere that if you were stranded on a desert island with only water and bee pollen, you should easily survive and may even be very healthy indeed. Please don't try this though!
It is supposedly a complete food containing nearly all the nutrients humans need. Gram for gram it contains more protein than any other animal source. Bee pollen is full of vitamins including B-complex, folic acid, minerals, fatty acids and enzymes.
It is thought to be good for aiding digestion, improving skin, maintaining fertility, increasing energy levels, reducing certain allergies, strengthening the immune system, aiding weight loss, improving PMS, increasing physical stamina, soothing stomach problems and more and more.

It is possible to be allergic to it, so be careful if you try it. If you are allergic to honey, bees or bee stings then definitely steer clear.'