Baobab Berry Smoothie!
Posted on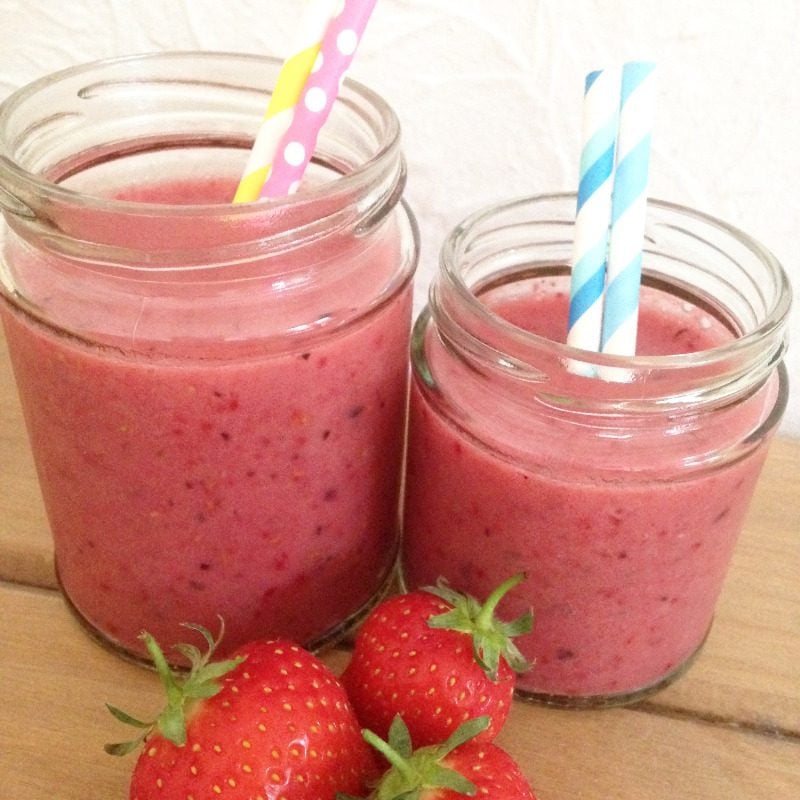 Delicious Berry, Banana & Baobab Smoothie
1 Large Banana
1 Cup Frozen Raspberries
1/2 Cup Blueberries
4 Strawberries
1 Cup Fresh Water
I made this in my medium ninja cup & this was as much as I could squeeze in! It was a fab combination and me, Ben and Bella were able to have a small glass each. I could easily have polished off the whole lot though. I just wanted them to taste it as it was super delicious! If I'd used the large cup I would have topped it up with more fresh strawberries for extra frothy stawberriness :)
This is a really simple recipe and so easy to make - just blitz the lot in your blender until it's your desired consistency! I like to use a Nutri Ninja for my smoothies. The
baobab powder
is a natural multivitamin adding lots of great health benefits. Read more about the amazing
superfruit baobab
by
clicking here
.