Baobab berry smoothie
Posted on
Summer makes me want to make a million smoothies and juices... and I have been!
Today I made the most delicious berry smoothie with baobab powder which is suitable for vegans.
It's packed full of nutritious berries for a health kick, superfood powder baobab and is incredibly delicious and moreish.
Read on for the yummy baobab berry smoothie recipe to make your own.
Delicious vegan baobab berry smoothie recipe
Ingredients
1 Large Banana
1 Cup Frozen Raspberries
1/2 Cup Blueberries
4 Strawberries
1 Cup Fresh Water
1 Heaped Teaspoon Baobab Powder
Method
This is a really simple recipe and so easy to make - just blitz the lot in your blender until it's your desired consistency!
Pour and enjoy!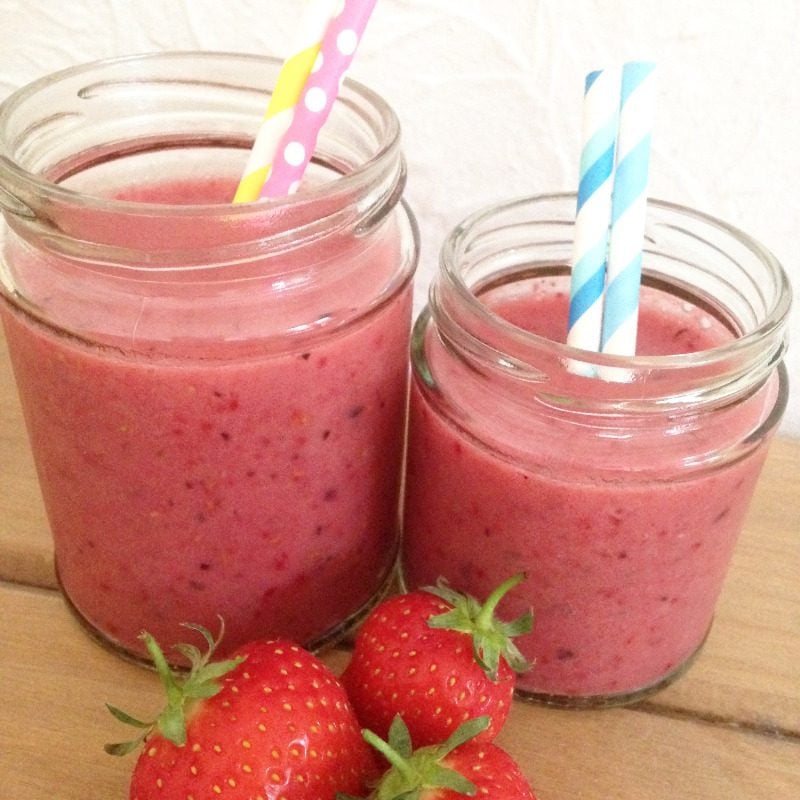 Yum!
I made this in my medium ninja cup & this was as much as I could squeeze in! It was a fab combination and me, Ben and Bella were able to have a small glass each.
I could easily have polished off the whole lot myself though. I just wanted them to taste it as it was super delicious! If I'd used the large cup I would have topped it up with more fresh strawberries for even more frothy stawberriness.
I'm sure these would make really tasty healthy ice lollies too. If you have an ice lolly mould then give it a go!
What is baobab?
The baobab powder is a natural multivitamin adding lots of great health benefits. In short, baobab is a superfood (or superfruit) from the African 'Tree of Life' baobab tree. The baobab fruit is also sourced sustainably and ethically from many African communities who own the trees.
It's a nutrient dense natural raw food packed with fibre (50%), vitamin C, potassium, calcium and antioxidants.
It contains way more antioxidants than any other superfruit including blueberries, goji berries and even acai berries!