Warming Sweet Potato Soup
Posted on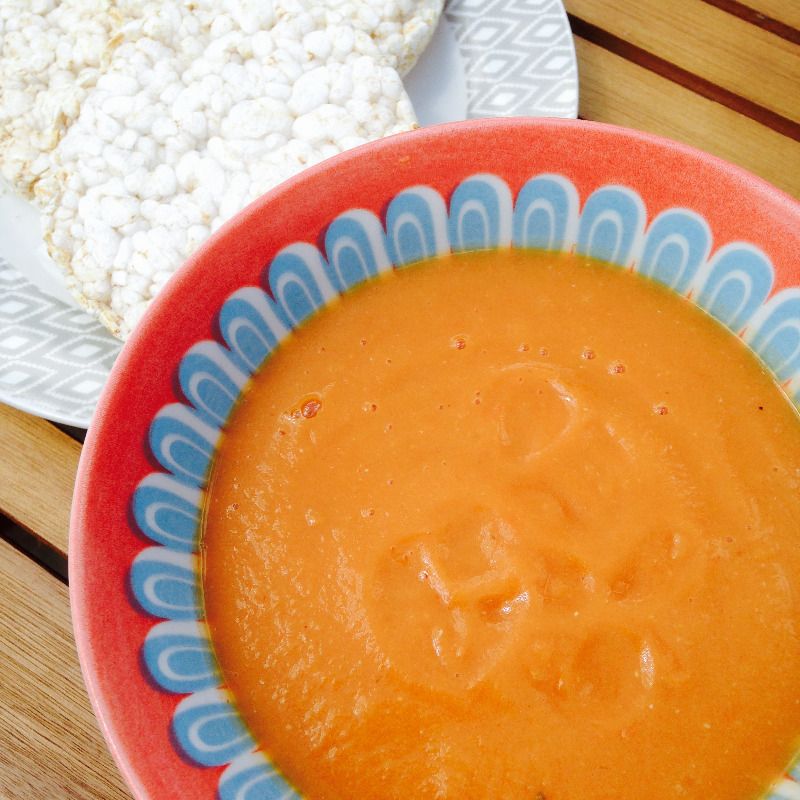 Sweet Potato, Carrot & Lentil Soup Recipe
1 Ginormous Sweet Potato (or 2-3 smaller ones)
1.5 Litres Vegetable Stock
1 Can Chopped Tomatoes
2 Carrots
8 Tablespoons Red Lentils
A Sprinkle of Chilli Flakes
A Few Twists of Black Peppercorns
I made the stock using a shop bought veg stock cube and veg gravy granules. I'm currently saving veg peel in my freezer to make my first homemade stock which I'll use next time.
I made up the stock, mixed in lentils, pepper and chilli, then slow boiled chunks of the sweet potato and carrot in this for around one and a half hours.
I poured the mixture directly into my blender and added the chopped tomatoes. I use a Kenwood Multipro Blender. The jug is thermo proof so hot mixtures can be added straight to it. I like to blend mine to the most liquid consistency possible. If you like it thicker, blend for less.
It's really great with wholegrain rice crackers (I love the Kallo brand). Serve & enjoy!