Talk of the Town Party UK
Posted on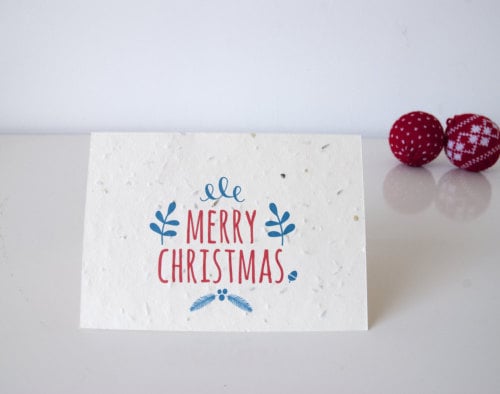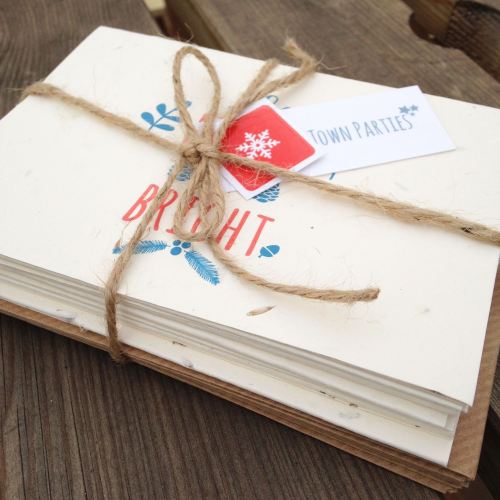 Talk of the Town Party UK | Lylia Rose Recommends
I've discovered another fab business on Twitter which is also an Etsy shop – Talk of the Town Party UK. I've ordered a pack of Christmas cards which have wildflower seeds embedded in to the card! The recipient can simply plant the card in their garden or a pot after the festivities, and enjoy some beautiful wildflowers! What a brilliant idea!
It's like a card and gift in one. I do feel slightly guilty usually buying and giving cards, knowing that the trees are simply going to waste for a tiny moment of our pleasure. But these cards totally solve this solution. Not only do they have a practical and beautiful use, after display, but the cards are made from 100% recycled materials. They are totally guilt free. As owner Jennifer pointed out to me too, even if they do end up in the bin, there will be some beautiful flowers popping out all over the landfills! Wouldn't that be an amazing site if everyone purchased these wonderful cards?
I'll be giving these cards to a select few who I think will definitely plant them after use. I can't wait to discover their reactions when they realise they can plant their Christmas cards and see what grows. I may also have to keep one for myself just to plant and see what happens!
Jennifer also sells cards with a Christmas tree seed embedded and actual reindeer poo inside as fertiliser! I also love all the designs, especially the rhino Rudolph! This shop just gets more and more awesome!
To view all these fantastic eco friendly cards click here: www.etsy.com/uk/shop/TalkoftheTownPartyUK