Simple Sewing Projects for Absolute Beginners
Posted on
Whether we like it or not, we all have to dabble in the world of sewing at some point or another in our lives. Whether it's sewing a fallen button back onto a work uniform, creating a costume for a child's school dress up day or even sewing in name labels to uniform, we all have to turn our hand to this skill at some point. Sewing is a great skill to learn as it can help to save money!
Sewing, however, doesn't have to be seen as a chore and for many can turn into a wonderful and enjoyable hobby. If you've managed to somewhat successfully complete the above tasks without too much dilemma, then you'll be quite surprised at what else your beginners sewing level can achieve. Consider taking embroidery classes to expand your skills and learn new techniques to enhance your sewing projects.
You could even follow this beginners guide to sewing curtains - Yes, even as a beginner, you can muster up a pair of curtains with a few basic skills!
What are the benefits of learning to sew?
Learning to sew can offer several benefits, including money saving. Here are some ways that sewing can help you save money:
Repairing clothes: By learning to sew, you can easily repair clothes that have minor tears, holes or need minor alterations. This can save you money on buying new clothes or paying for alterations at a tailor.
Upcycling and repurposing: With sewing skills, you can transform old clothes or fabrics into new, fashionable items, such as bags, cushion covers, and even curtains. This way, you can give a new lease of life to things you already have and save money on buying new items.
Custom-made clothes: If you have a specific style in mind or struggle to find clothes that fit well in stores, you can use your sewing skills to create custom-made clothes for yourself. This will save you money on buying expensive tailor-made clothes.
Gift making: With sewing skills, you can create unique and personal gifts for family and friends, such as homemade blankets, quilts, or embroidered items. This can save you money on buying expensive gifts from stores.
There are so many different ways you can use sewing to save money and make beautiful items for friends and family, as well as yourself. Here are some ideas for some simple beginner projects.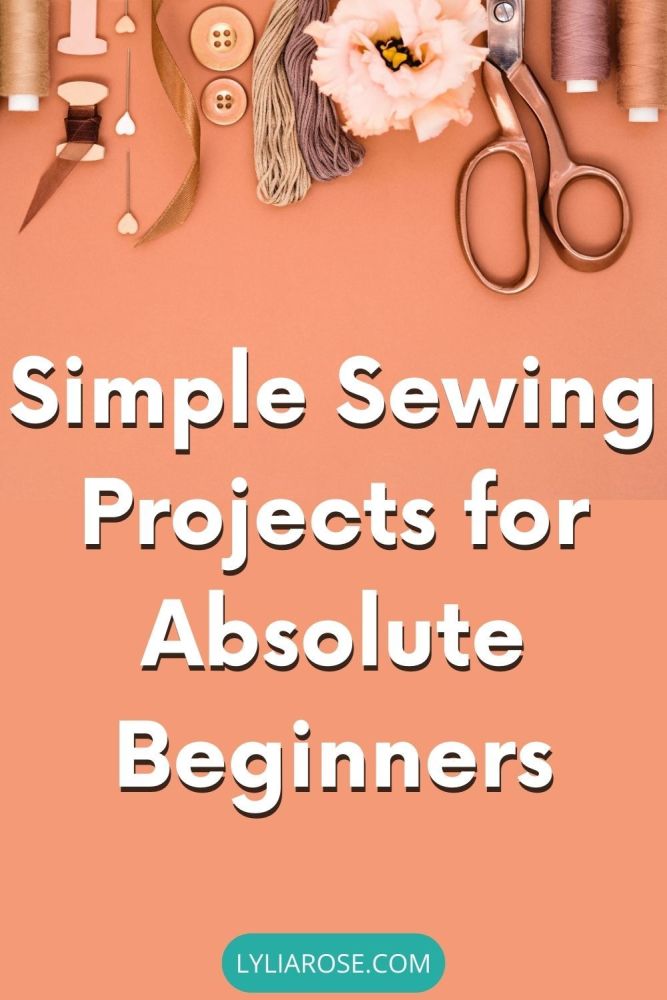 5 easy sewing projects for beginners:
Discover 5 simple and fun sewing projects perfect for beginners. From glitter sandals to scented lavender pouches, these projects are easy to follow and will help you build your confidence in sewing. Not only are these projects great for beginners, but they are also ideal for those looking for quick sewing ideas or simple one hour sewing projects for beginners. Get started on your sewing journey with these beginner-friendly projects. Enjoy!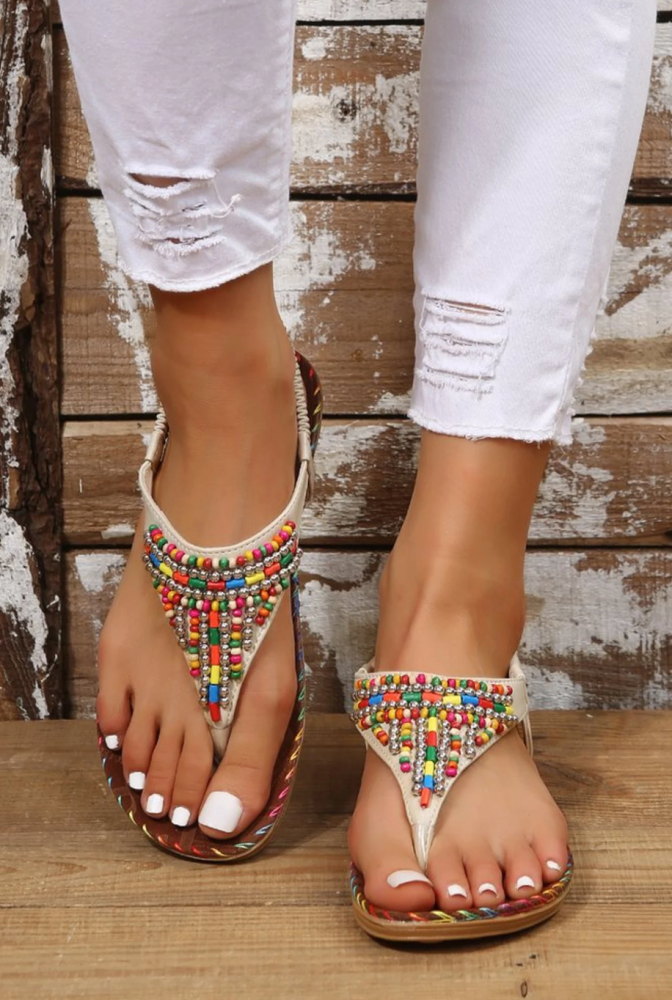 1. Beaded sandals
This is a great way to upcycle last year's leather-style summer sandals into an exciting new pair ready for next year. Grab a pack of wooden beads from your local hobby shop for around £1 and using the holes in the middle simply sew them onto the chosen section of your sandals into neat rows with a needle and thread. Before long you'll have a sparkly new pair of shoes!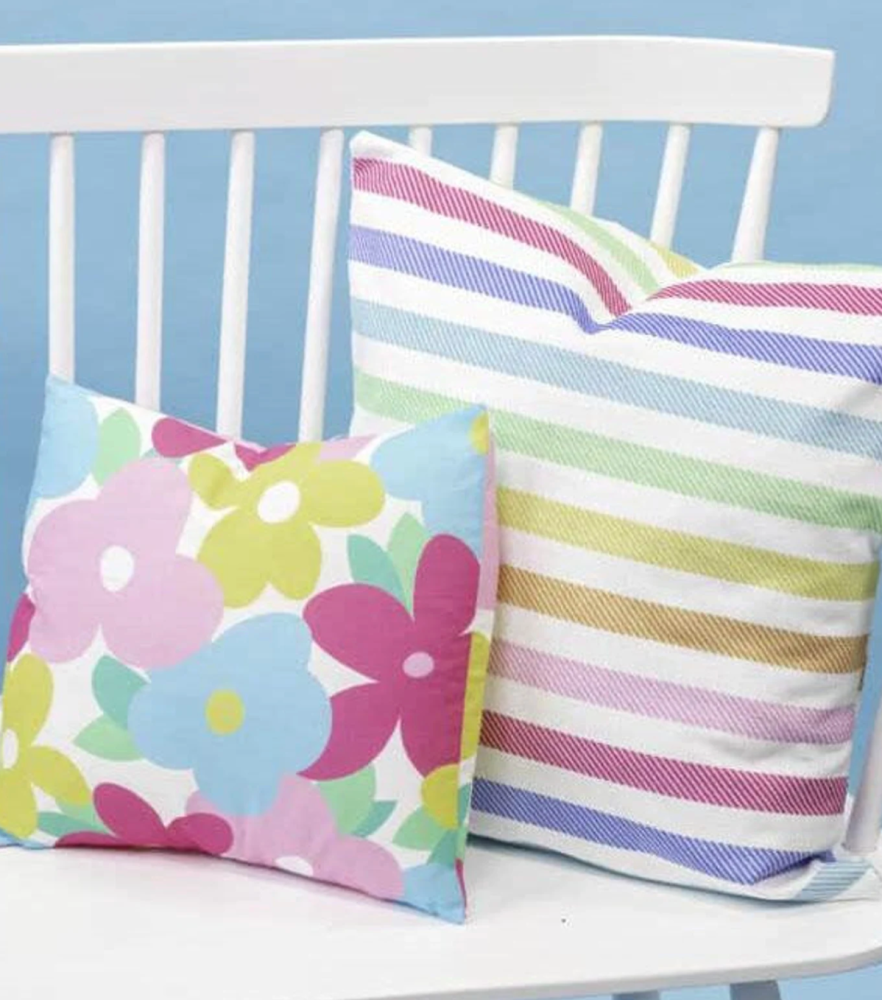 2. Cushion covers
If you're lucky enough to own a sewing machine (or are super patient and can sew neat straight lines by hand), making an cushion cover can be really quite simple. It's a fantastic first project idea for a beginners sewing level.
Cut two pieces of fabric 1 inch larger than your cushion filler to allow for hems. Place your fabric pattern side together. Sew all the way around leaving a hem, as well as a large enough gap to squeeze your cushion filler in. Turn your cushion cover the right way, insert cushion filler and neatly hand sew to close the gap.
Brand new cushions in a fabric of your choice in no time at all! If you prefer to remove the inner cushion to make washing the cases easier, then simply create an envelope style back to the cushion with a little more skill. There are lots of tutorials online to assist with this.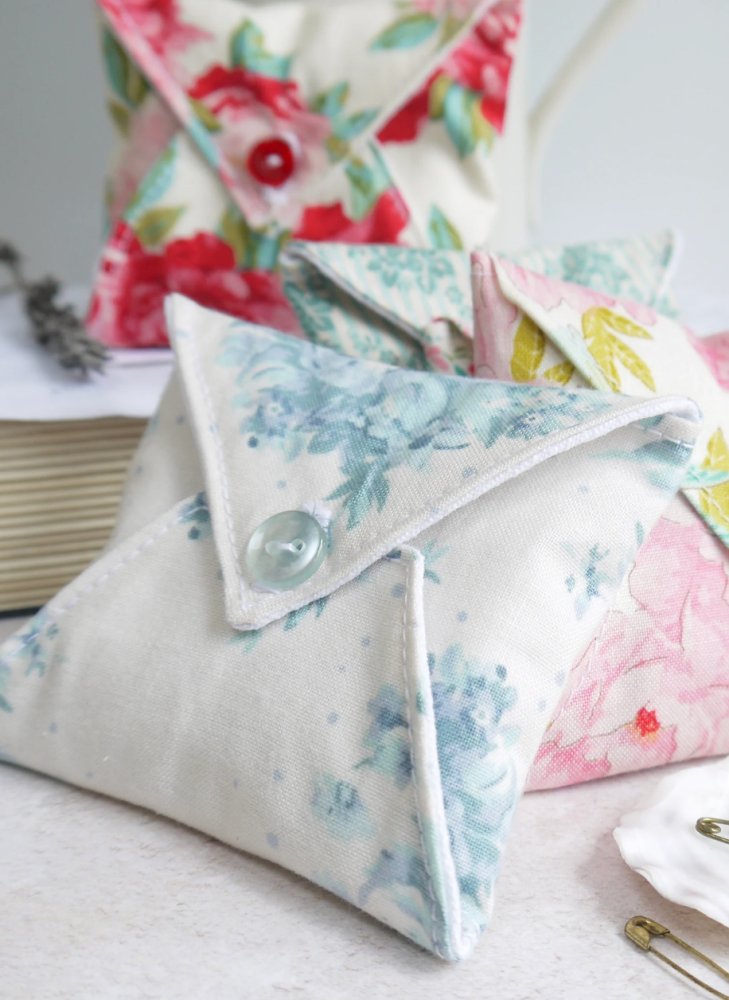 Sewing Craft Kit for Adults Lavender Bag
3. Scented lavender pouches
These make wonderful gifts and are just perfect for placing in drawers to keep clothes or linen smelling fresh. You can even pop one under your pillow to aid a good night's sleep!
Cut two small squares of fabric to your desired size using pinking scissors. The pinking scissors will cut a zig zag line to ensure the fabric does not fray. 5 inches each side is a good starting point if you're unsure of how large they need to be. Sew the pieces of fabric together (the right way around) leaving a visible hem of around 1cm or so around the edge. Make sure you leave a 1.5 inch gap to fill the pouch with dried lavender (dry some out from your garden if you have some), then simply sew the gap to finish.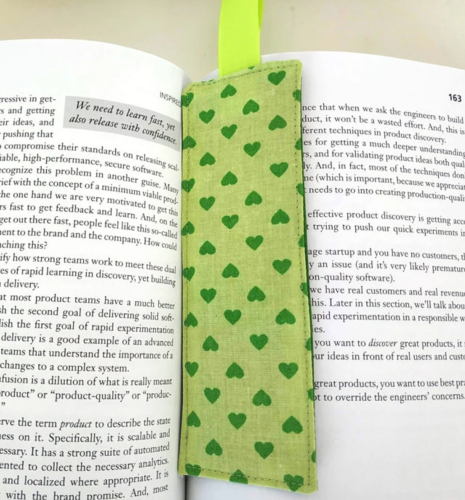 PDF sewing pattern for simple bookmark
4. Fabric bookmark
Are you forever losing your page in your favourite book? Why not create your very own bookmark from old clothes or scraps of materials lying around?
Cut a piece of cardboard into a rectangular shape to your desired bookmark size. Then cut two pieces of fabric 1cm larger than the cardboard rectangle. You can either cut the fabric with pinking scissors to leave a zig zag edge on show and sew directly around the cardboard, or sew the pieces inside out leaving a short end unsewn, turn inside out, pop the cardboard in and sew up the gap. If you have some extra material or string handy, why not experiment with a tasselled end too?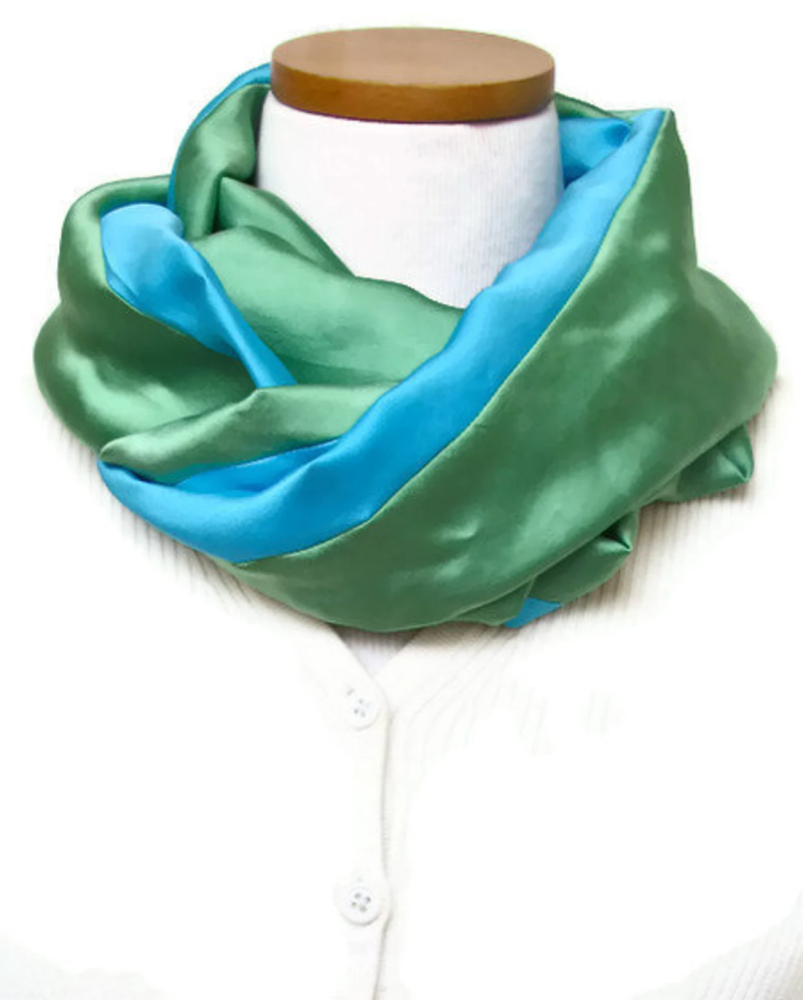 5. Snood
Making your own snood (or infinity scarf) is ridiculously easy.
Pop your material around your neck to measure how long you want your snood to be. Perhaps you'll want it extra-long so you can loop it around your neck twice. Cut your material to your desired length and twice your desired width. Fold your fabric in half, back to front and lengthways, sew together the long sides and one end. Turn your scarf inside out and sew up the other end turning a hem in approximately 1 inch. Neatly sew the two ends of the scarf together (as neat as possible as this seam will be on show) and the snood is ready to wear.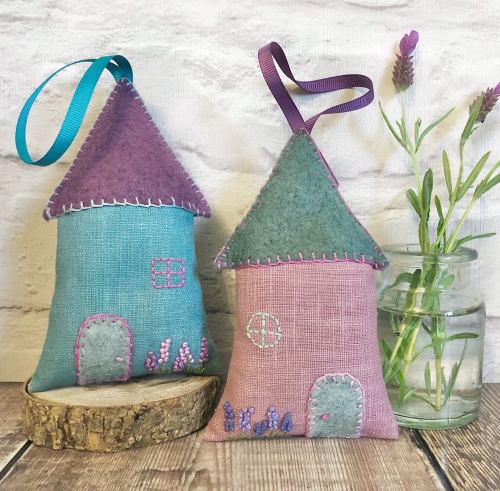 Mindful sewing kit for beginners
Five tips for beginner sewers:
If you're new to sewing, these five tips can help you get started on the right foot. With these tips, you can improve your sewing skills and create beautiful projects in no time.
Start with simple projects: It's important to start with simple sewing projects that are easy to follow and don't require a lot of skill. This will help build your confidence and give you a sense of accomplishment.
Invest in good tools: Good quality tools will make a huge difference in your sewing experience. Make sure you have a good quality sewing machine, sharp scissors, and the right needles and threads for your project.
Practice, practice, practice: Practice is key to improving your sewing skills. Don't be discouraged if your first projects don't turn out perfectly. Keep practicing and you will see improvement over time.
Pay attention to detail: Sewing requires a lot of attention to detail, so take your time and be precise with your measurements and stitching. A small mistake can affect the overall outcome of your project.
Learn from others: Don't be afraid to ask for help or seek out tutorials and classes online or in-person. Learning from others who have more experience can help you avoid mistakes and improve your skills faster.
Final word
In conclusion, don't underestimate the power of sewing as it can turn into an enjoyable hobby rather than just a necessary skill. With these easy projects, even beginners can create wonderful items such as glitter sandals, cushion covers, lavender pouches, fabric bookmarks, and snoods. Even if you are short on time, you can find one hour sewing projects for beginners and more experienced sewers alike. So, try your hand at sewing and you might be surprised to discover a new lifelong passion.