The Best School Name Labels I've Found (Dishwasher & Washing Machine Safe)
Posted on
Woven Labels UK Review
My youngest Reuben has started nursery today (that blog post will be coming soon!). I suddenly realised last week I needed to label all his items. He probably wouldn't want Bella labels all over everything, even though we have a stack of those! Luckily I knew just where to order some from as I believe I have found the best school name labels ever.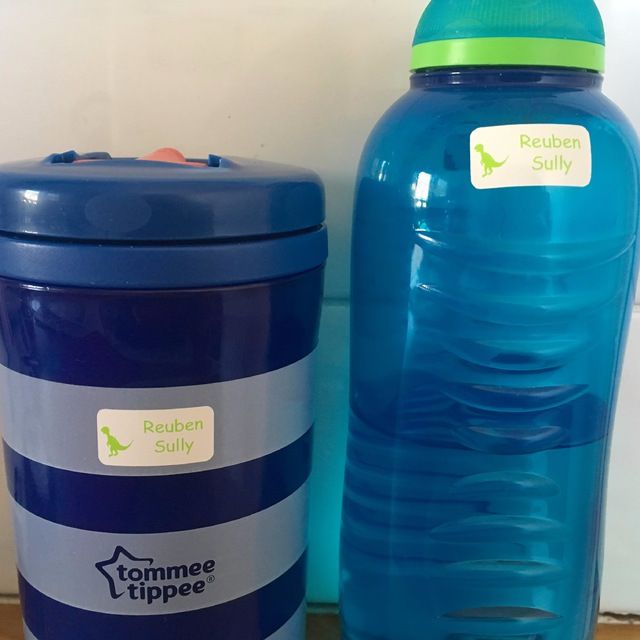 The labels I've been using for Bella's school belongings (and also whilst she was at playschool) are small stickers with her name on. I love these stickers as they are super easy to use – just stick and go! These stickers are super sticky, but somehow also remove without residue (on clothes at least; I've not tried removing from Tupperware yet), so you can pass items of clothing on without names sewn/marked in them.
These labels are so sticky they stick on clothes, Tupperware and even on backpacks without coming off. The best thing is they go through the washing machine and dishwasher at super high temperatures without fading or coming off either. Amazing! I still have some stuck on plastic pots and bottles from 2 years ago when Bella was at playgroup and they still look just as good.
Realising I didn't have name labels for Reuben's settling in day last week, I popped on their website and luckily they had an express delivery option so my labels came the next day, just in time. Phew!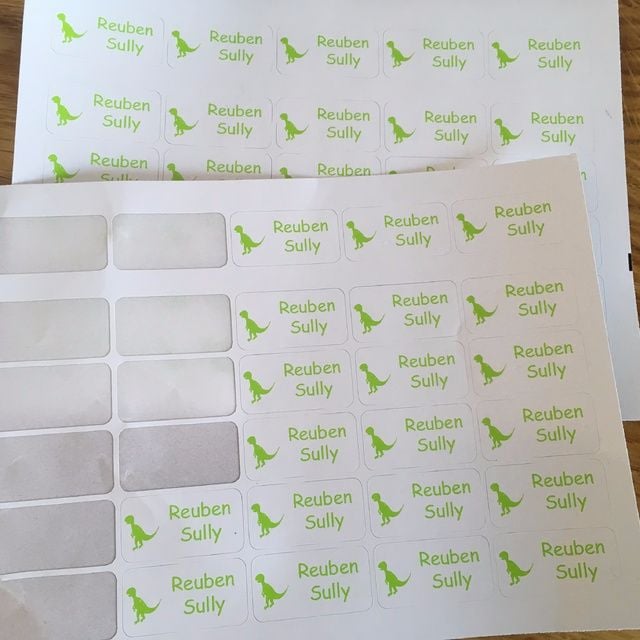 They are called Just Stick Clothing Name Labels and can be found here: http://www.wovenlabelsuk.com/school-labels/wl-js.html
The labels I use are from Woven Labels UK and I'd definitely recommend them. I don't know why anyone would buy anything else!
Save