Countdown to moving house checklist
Posted on
Moving home is often said to be one of life's most stressful events. In fact, a survey conducted for E.ON suggested that people find this to be more stressful than relationship breakdowns, divorce and starting a new job!
However, relocating to a new property doesn't have to be traumatic. If you're organised in your approach, you can avoid a whole range of potential worries and problems.
To help you along the way, here's your essential moving in checklist.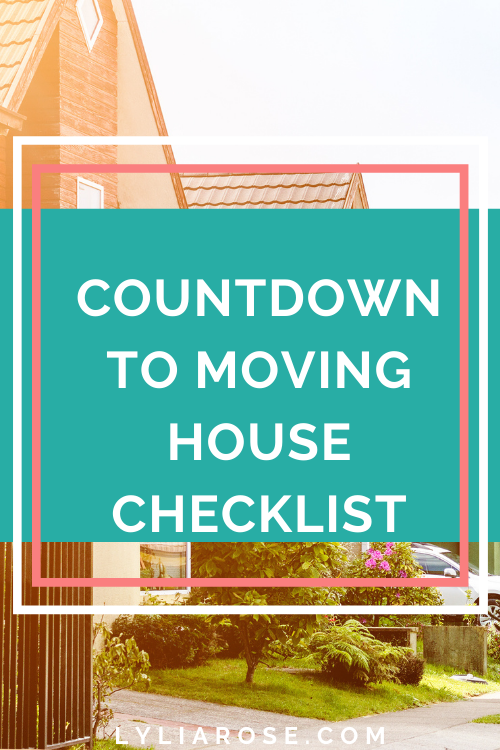 The moving house countdown checklist
Four weeks to go
Offering advice on this topic, specialist insurance and tenant referencing website https://homelet.co.uk notes that if you're renting your current property, you will need to give your landlord or letting agent sufficient notice that you're moving out. Usually this is four weeks, but it's important to check your tenancy agreement to make sure.
Now is a good time to start thinking about how you will move your possessions to your new place. If you're shifting lots of stuff, it may be best to contact a removals company or arrange to hire a van. Although this will cost you money, it could save you hassle and time when the big day arrives.
You'll also need to start getting some boxes together for you to pack your belongings into. You may be able to get them for free through websites such as Freecycle and Freegle, or by asking local shops if they have any going spare. Once you have the boxes, start filling them. The sooner you begin this process, the less pressurised it will feel. Make sure you label them as you go to avoid confusion too.
It's important to decide on any furnishings, white goods or electronics you'll need to buy for your new place as well. If you're buying a property or moving into an unfurnished rental home, you might need to order quite a few products. Starting your shopping spree with a few weeks to go should ensure you don't end up panic buying. If you order the items to arrive at the new address shortly after you've moved in, you'll save yourself the job of transporting them from your current property.
One to two weeks to go
A week or two before your move, you can start getting your address changed for things like your vehicle registration, driving licence, credit cards and TV licence. You can also inform your utility and internet providers and your insurers that you're moving, and start shopping around for new deals so that you can have suitable contracts in place from the moment you move into your new property. You'll need to start cancelling any newspaper, magazine or milk deliveries too.
In the run up to your move, it's essential that you clean your property thoroughly, and if you're renting, ensure you leave the place in accordance with the terms of your tenancy agreement.
The move itself
When the time comes to say goodbye to your current place, remember to disconnect all electricals. You'll also need to write down your final meter readings to give to your utility providers and, once you've got all of your possessions in the van, double-check that you've not left anything behind and that all windows and doors are locked.
Once you arrive at the new place, you'll need to take the meter readings before you start plugging in your appliances. Also, if you're moving into a rental home, take some time to inspect the property and to compare it to the inventory provided by your letting agent or landlord before unloading your belongings. If you spot any damage that's not reported in this document, make a note of it and take photos for evidence.
Final word
​There's no getting around the fact that moving house can cause some stress, but following the points in this checklist should help ensure that the process runs smoothly. Once you've reached this stage, all that's left is to unpack your possessions and start to make the new place feel like home.
Save