Natural skincare review: hydrating + toning face kit by AA Skincare *
Posted on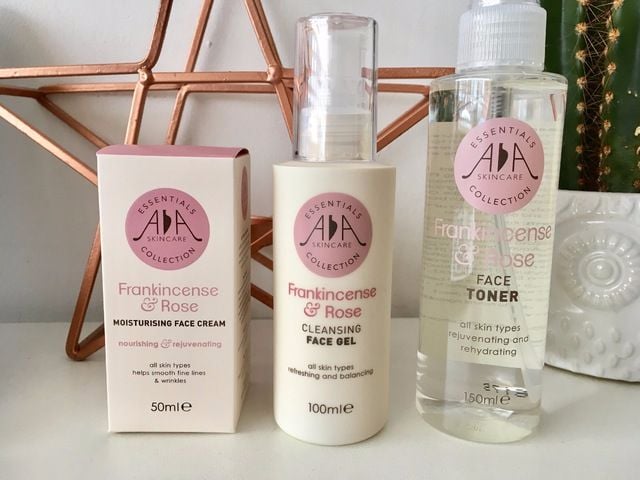 It's nearly that time of the year again where we treat our lovely Mum's, or indeed ourselves if we are a mummy! Pop Sunday 26th March 2017 into your diary now so you don't forget. If you're a natural beauty fan like me, then this gorgeous natural beauty kit from AA Skincare should be top of your prezzie list. Featuring frankincense and rose amongst its 20 natural ingredients, it will hydrate and tone skin leaving it refreshed, rejuvenated and soothed.
AA Skincare kindly gifted a kit to me and I can't wait to get stuck in! The kit contains three complementing products to satisfy your entire facial skincare routine: cleansing face gel, toner and moisturising face cream. Just the word 'gel' conjures up feelings of skin being instantly cooled, soothed and refreshed – perfect timing as we head into the warmer summer months. Soothing lavender oil will aid this sensation whilst antioxidant-rich argan oil will nourish the skin and anti-inflammatory comfrey will promote calmness.
The director of AA Skincare, Woody Evans, says: "Rose Damascena brings calming and fortifying qualities, combined with soothing Frankincense - highly regarded for its ability to soothe and prevent fine lines, small wrinkles and other signs of ageing. Our new Hydrating & Toning Face Kit is perfect for rehydrating skin prior to moisturising in the morning or evening."
Sounds great! Is it just me or does turning into a mum suddenly age you a lot faster? Or perhaps it's because I'm in my 30s now, but I notice more and more wrinkles and lines every day. I smile and the lines stay there even when I'm no longer smiling. Eek! Any oil which helps to soothe and prevent fine lines and wrinkles is welcome in my skincare routine. Frankincense is a highly regarded anti-ageing oil which can help to lift and tone the skin as well as protect skin cells. Yes please!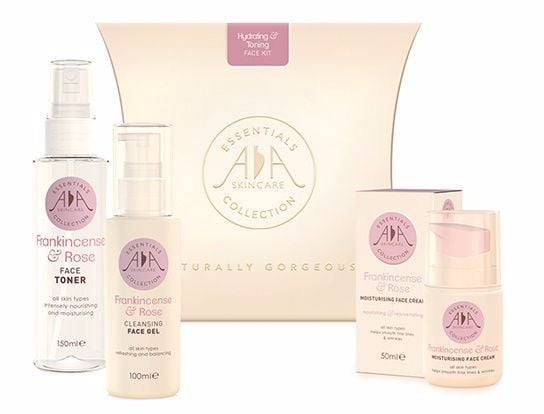 Need more convincing? Here are some more benefits of these wonderful AA products:
Recyclable packaging
No parabens, artificial ingredients or nasties
Only natural and safe ingredients
Easy to absorb and non greasy
Anti oxidant and vitamin rich ingredients
Competitively priced
I'm quite amazed the price for the kit is just £21.50. It comes wrapped in tissue paper within a gorgeous sleek ivory pillow box – perfectly gift wrapped ready to hand over to your Mum (or yourself!). For three high quality, natural skincare products this is a really great price.
Visit www.aaskincare.co.uk to view their huge collection of natural beauty products including this highly affordable luxury natural skincare kit.
You may also be interested in my AA Skincare Natural Shower Gel Review
Save