Get a free Mister Maker or Toucan Box for your child
Posted on
While some of the latest craze of subscription craft boxes may seem a bit useless unless you are a hoarder of things, some boxes are actually a really great idea.
Some of my favourite useful subscription boxes are organic fruit and vegetable boxes, eco-friendly loo roll, razors and children's craft boxes.
Children's craft subscriptions are a great way to encourage your child to be creative, use their imagination and have a lot of fun in the process! They also tend to provide everything you need in one handy recyclable box. It's also a great reminder to do a craft regularly with your child as it can be so easy to forget.
Here are two craft boxes that you can try for free with your child.
Get crafty with a free Toucan Box or Mister Maker Box

Get a free Toucan Box
I was a big fan of the Toucan Box with Bella and will definitely look to do another kids craft box with Reuben once he's a little older. We had this box for 1-2 years with Bella until we'd done the whole lot!
Bella always got so excited when her box arrived and immediately wanted to open it up and get cracking! Read my full review by clicking here.
One of the best things about these subscriptions is there is no commitment, you can cancel your subscription at any time, but I'm pretty sure your child will love the boxes! We did and we did the entire set of boxes.
Click below to get a free Toucan Box:
Get a free Mister Maker box
These boxes are awesome and we have had a couple for Reuben. We ordered them when he was three and he just wasn't as crafty as Bella was at that age. Now he's starting school in September I'm going to start up a subscription once he's settled and we'll do it as a family project as I'm sure Bella will like to help him! She loves crafts!
They send a box every two weeks with an art project inside. They also include everything you need, even glue!
Click below to get a free Mister Maker box: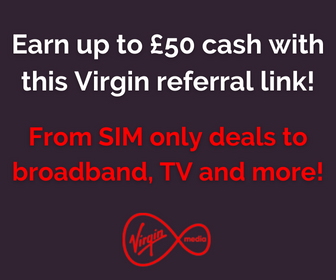 Please pin me
Related blog posts:
A list of 50 free and cheap things to do in the summer holidays with kids
9 Free Things to do in Gloucestershire (with kids)
Peppa Pig World Review 2017 (and where to stay for under £100 for 2 nights)
My Very Honest CBeebies Land Hotel Review
We The Curious | Bristol Science Museum Review
Save
Save