Teal VQ Hepburn Mk II DAB radio/bluetooth speaker review
Posted on
Why you need this amazing radio in your life!
It annoys me a bit when I see bloggers say I'm in love with *insert product here*. I mean, how can you be in love with a blinkin' lipstick or candle, right? But let me tell you. I'm going to disapprove of myself right now for telling you all I am IN LOVE with my new VQ Hepburn Mk II Radio!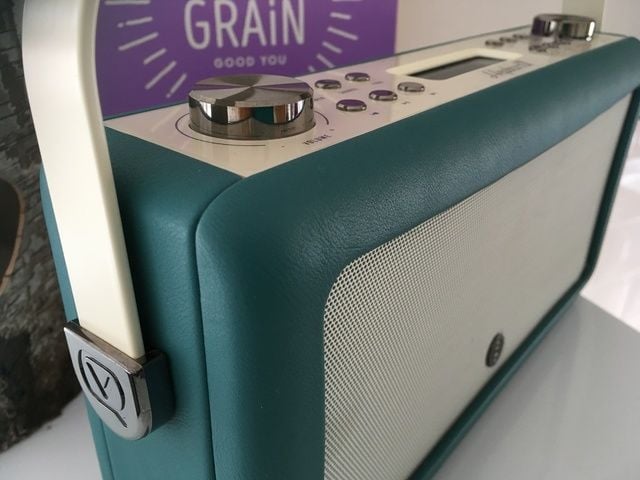 Oh yes I am. It's amazing. I was very grateful to be sent one of these incredibly cool retro looking VQ radios for review. It's quite possibly the best thing I've ever been sent for review. I keep looking at it and stroking it. It's so nice. I'll warn you now, this is going to be one of those gushing reviews because it is really so awesome.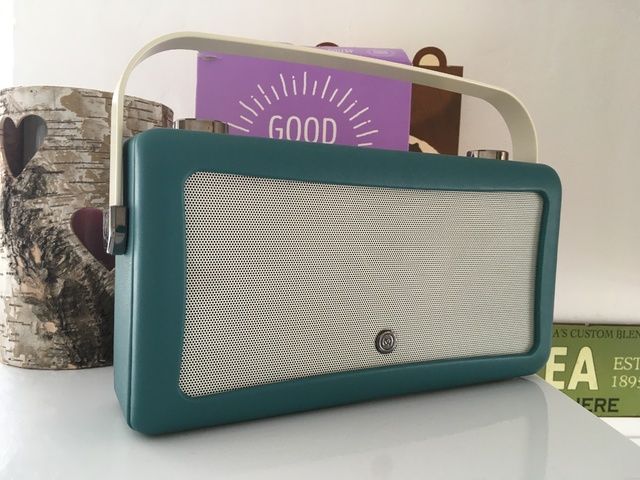 Even Ben likes it.
And that says a lot because usually he doesn't care much for my blog or things I am sent. Plus he used to be a sound technician so he is quite picky when it comes to sound quality and speakers, and even he is impressed.
In fact, he was the first to whip it out of the box, set it up and play his iPhone music whilst remarking immediately on how great it is. I barely got a look in on unboxing day!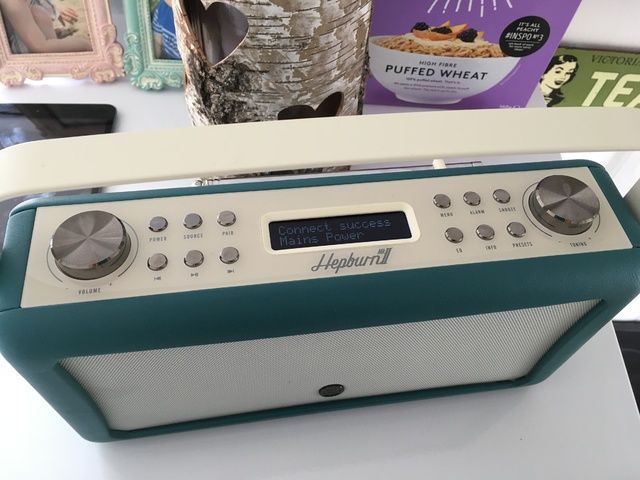 Luckily today he's been in the garden lots, so I've been spring cleaning in the kitchen with music blasting out of my lovely new teal radio for most of today, and I too, am very impressed.
I say above that Ben 'set it up'. Let me not confuse you here. By 'set up' I mean plug it in and switch on. That's it. Easy.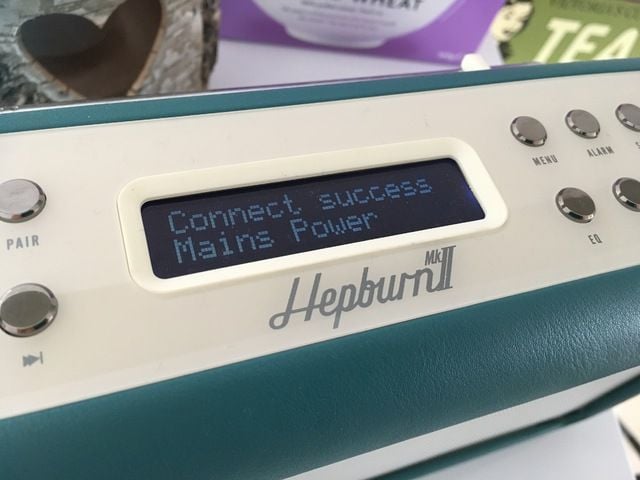 I usually hate technical stuff and leave it to Ben to set up, (then moan forever more that I have no idea how to use anything as it's far too complicated), but this radio is the easiest thing to use ever.
Don't let all the buttons complicate things, they are what they say they are and it's all very straight forward. Within around ten seconds of turning the radio on I had connected my Bluetooth and was listening to my playlist admiring the sound quality.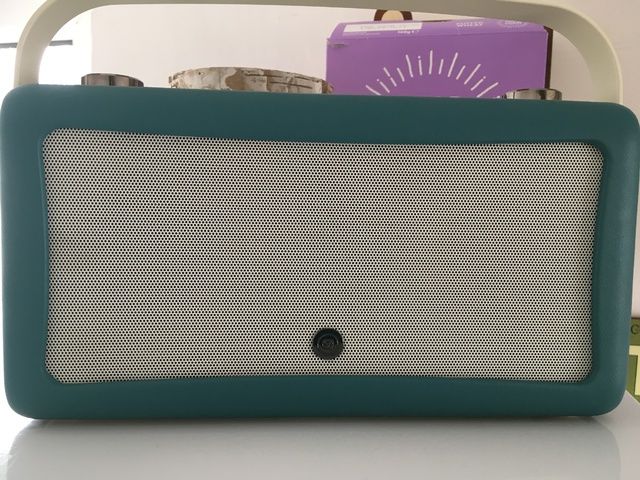 I've never had a DAB radio before, only ever the types of radio that need tuning in and stations searching for. Isn't DAB radio awesome?
Not only does it immediately find all the channels for you, but it displays their names on the screen too so you can easily find what you're looking for. There also seems to be far more channels and types of music than I can ever find on my useless car radio which also often loses frequency! I might have to invest in a battery pack and take my lovely new radio in the car with me instead.
I've plugged the radio into my kitchen and it's placed proudly on top of my fridge for all to admire and all to hear, but it doesn't have to stay there and can actually be taken anywhere. Sure you can plug it into another room, but you can also chuck a load of batteries into it and take it ANYWHERE. The beach, the park, up the hill, the garden, on holiday. Anywhere. It's portable too.
Though I'll be a bit petrified when taking it out of the house as I don't want to lose it/break it/mark it/scratch it/ruin it whatsoever.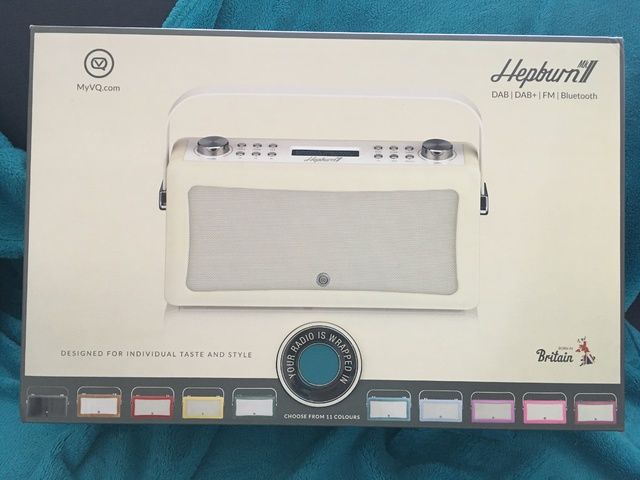 I can't not love the colour of this radio as we have a teal theme throughout our home. It's my favourite colour, but if it's not yours then you'll be pleased to know it comes in 18 colourways at the time of typing. There are neutrals, pastels and even Emma Bridgewater floral patterns to choose from. The overall style is very retro, but not cheap or tacky looking at all. It has a classic radio feel and it looks great. It's very high quality and very well made.
If I've not yet convinced you to add this to your birthday/Christmas/just because wishlist, then you must pop over to their website www.myvq.co.uk to read all about it and see the other radio designs.