How to save money on family holidays and day trips *
Posted on
Everyone gets to that point in the year where you just need some time out for a few days. Holidays and trips away can quickly rack up in cost, especially if you have children with you. Even if you're on a tight budget or want to cut costs on your trip then there are still ways to get away. If you do some research into where you'd like to travel to, you can start to look into ways to make savings. Auto Advance have put together some tips to save money on your mini break:
Stay in the UK
You don't always need to go abroad to holiday. If you can't afford a trip abroad or don't want to travel too far, there are plenty of ways to holiday close to home. Cutting out the cost of flights and baggage allowances can mean extra money to spend during your holiday.
Whether you want idyllic beaches or a city stay, Britain can offer it all. The coastlines of Devon and Cornwall in the south or Northumberland in the north can offer picturesque beauty and plenty of hotels and places to eat. If you want to try something different, there are lots of areas in the country where you can go glamping or hire a luxurious cabin with a hot tub outside - you don't need to stick to the B&B's!
Another advantage of holidaying in the UK is that you can take your car with you to save on transport and taxis. It's also a great way to visit landmarks you haven't seen yet and learn more about the country you live in.
Days out
While you're on your break, you'll be looking for things to keep you busy, and there are ways to save money on that too. Check out the voucher pages for the area you're visiting for ideas and discounts of activities. There are also national 2 for 1 offers and codes to collect on everything from cereal boxes to newspapers so keep a lookout for any ways to save money. If you're visiting a big city like London or Manchester, you can often find discounts by booking tickets for two attractions at once such as a museum and zoo at the same time. There are also interesting tours to go on in some cities where you can hop on and off at landmarks, this can help pay for travel costs as well as learning some facts as you go!
Cutting costs abroad
If you want to get abroad for a mini break then there are plenty of ways to do so on a budget. To get a good saving you either need to get in early or leave it to the last minute. Airlines release flights in blocks periodically throughout the year so if you keep track on new releases you can get on top of the cheapest deals. Booking early can also give you the best choice of flight times to maximise the length of your mini break. Shopping around and doing your research on hotels is also really important. This will allow you to find the cheapest deal and reading reviews will help you make a decision on a good quality hotel.
Don't forget to book your flights and accommodation using a cashback site to get free money back on your bookings!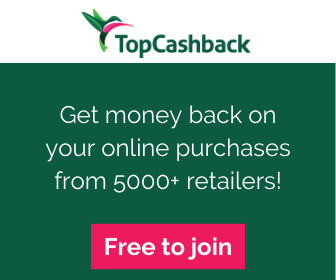 Get a new email address and subscribe to newsletters
The last tip comes from Axel Hernborg, travel saving enthusiast and founder of the travel discount website Tripplo.com.
"Airlines, travel agencies, hotel chains and tourist attractions usually share their best discounts and deals with their newsletter subscribers. This is why everyone going on a family holiday should sign up for an email account which is 100% dedicated to receiving newsletters from travel related companies. Let's pretend you are thinking about going on a family trip to London in 3 months. First you register a new email address such as [email protected] and then you start signing up to all kinds of newsletters related to tourism in London. This means everything from the London Eye and London Transport Museum newsletters to the Expedia and Booking.com newsletters. You will be surprised by how many great deals and discounts for your destination you will receive in the coming weeks! You can of course sign up with your own regular email address, but be prepared to have your personal messages mixed up with hundreds of newsletter emails."
Save