How to market your blog effectively offline
Posted on
Colour Graphics recently produced a survey questioning how we bloggers market our blogs both online and offline. It questions whether offline marketing is effective for bloggers and whether it's used at all. I mostly market my blog online, though I do not believe offline marketing is totally dead and for some it can still be a successful way to gain new readers. When you start to think about it, you probably do market your blog offline without even thinking about it. Something as simple as telling someone about your blog and them going home and looking at your blog is successful offline marketing!
Here are several simple ways to market your blog offline:
Tell everyone you meet
I expect you do this anyway? If not, why not? Be proud of your blog and skill! I too felt embarrassed of my writing and blog when first starting out, but now I love my blog and I'm proud to share it with people. It's highly likely those you tell will ask you for your blog name or web address.
Use business cards
This ties in nicely with the above point – have a business card at the ready! It's so affordable nowadays to get a stack of business cards professionally printed, why not get some made for your blog? As soon as someone asks for your URL you can give them a business card. They're great for dishing out at networking events and meet ups too so people can look at your blog after the event. You might be able to leave a few in cafes and other reception areas that allow you to do so.
Go to local networking events
Find a local small business networking event and sign up. You may meet other likeminded people and gain some valuable contacts. Remember to take your business cards with you!
Attend blog meet ups
There are lots of blog meetups throughout the year in various locations where you can network with bloggers just like you. This is a brilliant way to get new readers as they'll be super interested in your blog and understand exactly what a blog is!
Post a local ad
Support your local leaflets and news by posting an ad about your blog. You'll have to come up with a really catchy tagline to entice the paper readers online!
Use a car vinyl
Have a car vinyl printed with your URL to stick on the rear screen of your car. Make sure it's clear to read when cars are waiting behind you. Give friends and family one to stick on their car too.
Write for a local paper
Lots of local papers regularly need new writers about all sorts of topics. Offer your services once a month and in return they should let you add your name and website under the article title or at the end.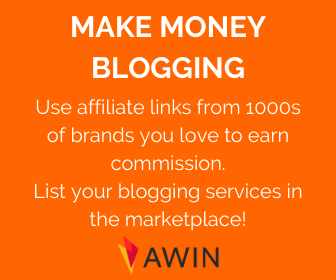 Save
Save
Save
Save