UncommonGoods: Llama Doormats and Blah Blah Blah Throws
Posted on
I get ever so excited when I discover new companies that not only sell handmade items to the UK, but who also hold values I too believe in. My most recent discovery is UncommonGoods who connect individuals looking for beautiful creative designs to the work of talented artisans through their online marketplace.
They believe in impacting the world in a positive way and one third of their goods are upcycled or created from recycled materials. Half of their goods are created by hand with most being produced in the USA where they're based (but they ship to the UK, yippee!). If you're shopping for truly unique home décor, then this website is for you.

I've never seen such a fascinating collection of interior design pieces anywhere else. There's so much I'd love to buy that I've not seen anything similar elsewhere. It's quite rare to find such a unique collection of products nowadays, especially for the home.

Their goods are not just for inside the home either. They have a huge selection of perfect garden lover gifts ranging from unique wooden handmade wind chimes to original bird boxes and bug houses. I know my children would love collecting bugs in the garden in these! The wooden robo lamp and colourful mushroom cushion will be great in a kid's bedroom as well as an adult's!

There are plenty of gifts for current tropical and greenery trends including bonsai trees, succulent planters, tropical palm throws and much more. Cardboard and colourful 'trophy heads' are still very much in, so if you're following interior trends and styles there will also be something for you at UG.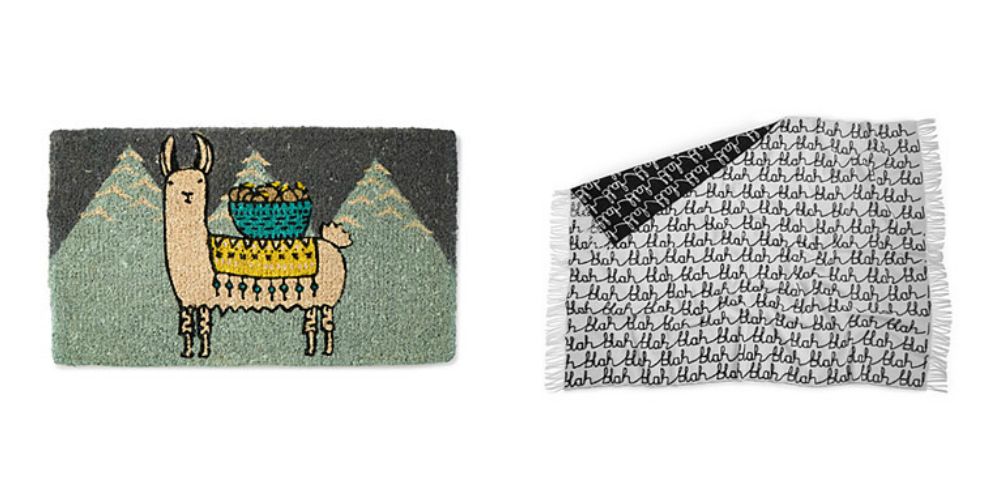 My favourite section has to be the soft furnishings of pillows and blankets. The Blah Blah Blah throw is a personal favourite, though I'm really very tempted by Larry the Llama Doormat too!
If you love unique home decor or you're shopping for a gift, this website is a must!
Save
Save
Save
Save
Save
Save