Important things to do once you've booked your family holiday abroad
Posted on
Booking a holiday abroad comes with a fair bit of organising and admin, but throw kids into the mix and there's a whole host of things you need to think about before jumping on the plane. We've booked a beach holiday next year, but we're also flying to Germany to visit family this August so there's plenty for us to get ready in advance.
Important things to do once you've booked your family holiday abroad
Here's a list of the most important things to consider in preparation for a family holiday abroad:
Passports
Children used to be able to go on their mother's passports up to a certain age, but now all children need their own passports. It can take a few weeks for a passport to arrive, especially in high season, so allow plenty of time. I once applied for a passport and it was returned with my cheque as they had put the fee up! Allow extra time just to be safe. You'll also need a minimum of six months left on your passport to fly so check yours now!
Car hire
Are you hiring a car once you reach your destination? Pre kids I'd have been happy to find something on arrival, but with two young children in tow I prefer to have everything organised in advance so there's no waiting around with fidgety and potentially tantrum exploding children.
Car seats and pushchairs
Don't forget to take your kids car seats and pushchairs! Most airlines allow two bulky items free of charge per young child and these items are a lifesaver when away. You'll want your child to be safe in the car in a suitable car seat and little legs can get tired walking along the beach and playing all day.
Airport parking
Make sure you check for airport parking cashback and discount codes in advance. If you stay at a carpark a little further from the airport you'll get a great deal. These often have a free shuttle bus to the airport and the tiny bit of inconvenience is made up in the savings. We've managed to book well in advance and pay only £20 ish for a week's parking before.
Luggage
Check your luggage allowances as many flights are quite sneaky about only including hand luggage nowadays so you have to pay extra to check in a bag – you're going to need to check in some bags for a beach holiday abroad with kids! Make sure you have enough suitcases for you and the kids. I've been eyeing up a gorgeous copper coloured Tumi Canada packing case.
Holiday insurance
Did you see the recent chaos with British Airways? Flights were cancelled and some were delayed for three days due to an IT failure, meaning many passengers were left stranded or missed their dream holidays. It's so important to be covered by holiday insurance in case of emergencies, lost luggage and cancellations. My Grandad just recently hurt his ankle whilst on holiday in Europe and I always assumed with an E111 health insurance card we were covered. Well, not so. The hospital didn't accept it so he had to pay upfront and then claim it back on his insurance once home. This means it's even more important to be fully covered, even in Europe.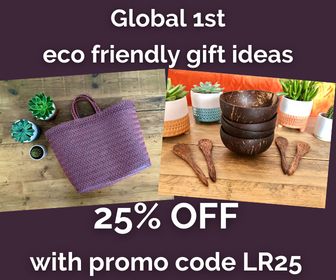 Save
Save