Natural beauty review: Sunrise-Sunset Facial Primer from Angelica Botanical Therapy
Posted on
Around one month ago I was sent the Sunrise-Sunset Facial Primer to review from the natural beauty company Angelica Botanical Therapy. I have religiously been using this primer every day since receiving it, not only in order to review this item on my blog if I liked it, but because I can genuinely see the benefits of using a primer each and every day.
The primer glides on so easily; it makes it so satisfying to apply it every morning. Once absorbed and left for five minutes to settle, it does exactly the same to my makeup. It makes my makeup glide on to my face effortlessly giving a more perfect finish than without using any primer. Even with natural BB cream added on top, and a lot of concealer to hide my dark circle 'mum bags' under my eyes, I can see my complexion looks more even and glowing thanks to this primer.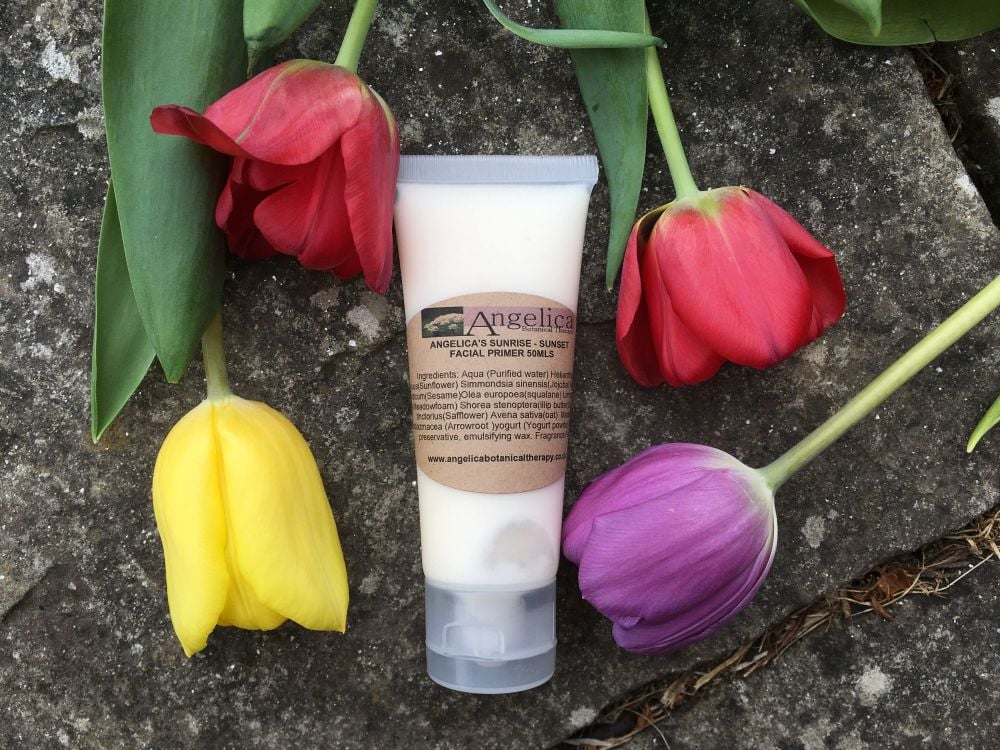 Not only does the primer allow me to apply my makeup more easily, but it makes my skin look great, even if used alone. It softens and moisturises my skin making it look healthier and smoother, so has benefits other than being a base for makeup application. It contains natural plant oils, waxes and butters to really improve the condition and appearance of skin.
'Angelica products represent quality rather than quantity. Our brand has a natural essence that is true to nature.'
I've purchased mass produced natural primers before from other companies that have cost upwards of £20, so £10 for 50mls of this natural handmade primer is a really great price. The results are also much better than others I have previously used.
Angelica Botanical Therapy only use natural plant based botanicals and their range 'was developed out of love of family and friends who have sensitive skin.' If you suffer with skin irritations I highly recommend making the switch to a natural skincare regime to see if it makes all the difference. I'm confident if you give it time you'll see a vast improvement - how can it make sense for artificial chemicals to benefit us? Nature knows best!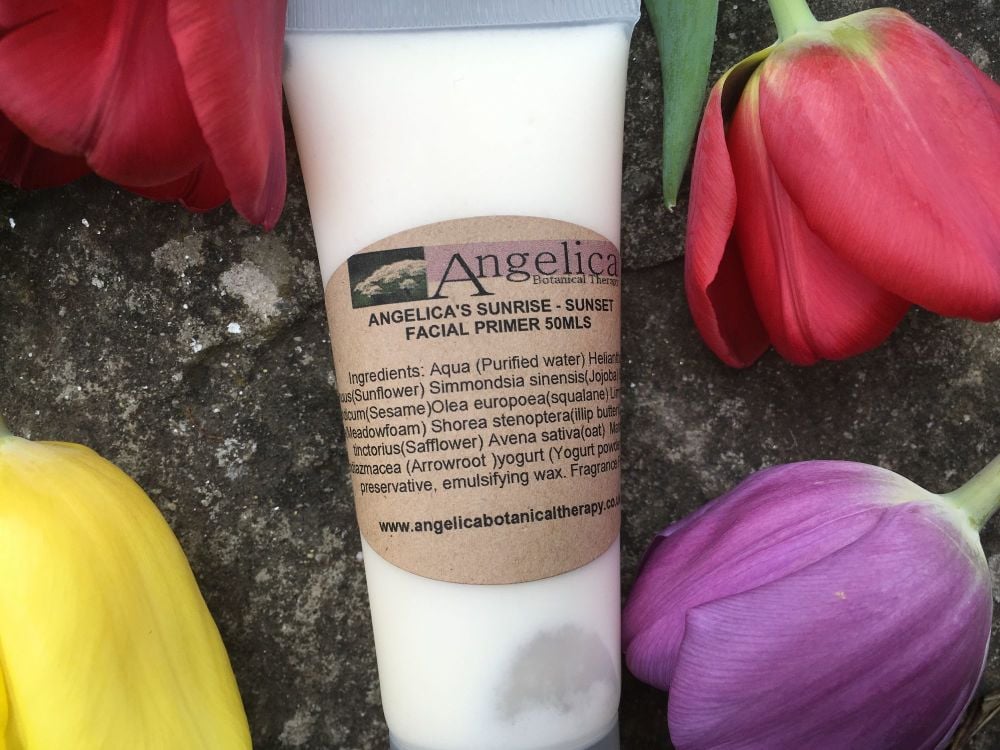 'Angelica's raw materials are ethically, quality sourced and organic where possible.'
Many of the preservatives, parabens and synthetic materials used in everyday 'normal' products are carcinogenic, irritants, terrible for the environment and toxic to our health. Yet they are still widely used in the popular brands and it needs to change. We can make a difference by supporting small handmade businesses who use natural high quality ingredients and who care about the health of us, our children and our planet. I really hope everyone starts exploring natural beauty products to find the ones that suit them and to continue on this natural revolution I'm beginning to see.
Save
Save
Save