Bloggers share their best photography tips
Posted on
Welcome to my 'By bloggers, for bloggers' series in which I share a wealth of tips, advice and information from myself and other bloggers to help you improve your blog. In this blog post you will learn how to take great photos for your blog. Read on for some of the best photography tips for bloggers.
If you missed my very first post in this new series from last week, you can catch up here: What not to do as a blogger
This week I'm talking about photography. It's one of those things that frustrates me a little, as after all I'm a writer or a blogger, not a photographer. I have no photography skills and as much as I love it when I do get a great snap, it's not my passion. My passion is writing.
Use images to enhance your text
Unfortunately no one wants to read a website filled with words and no pictures. And I am guilty too. I am a sucker for a website or blog with good photography. Photos really can enhance the readers experience and take them on a visual journey. They also make a website so much more visually appealing.
Luckily for those of us who are not a natural when it comes to great photography, there are many free websites which offer royalty free images for your own personal use without attribution. My personal favourite is Pexels where I source almost all my photos that aren't taken by me, followed by Pixabay and Unsplash. It's rare I can't find want I'm looking for from these three sites.
For my family posts, product reviews, days out and so on, then I need to use my own images. I use an iPhone SE to take all my pictures as best I can. I am no expert, but my three top tips would be:
1. Use natural daylight whenever possible
My images are so much crisper and the lighting looks so much better if I take pictures in a well-lit south facing room, or outdoors if possible. I do love outdoors pictures with very minimal or no editing.
2. Stay steady
Keep your hands as steady as possible to avoid a blurred shot. Sometimes no matter how steady you are, your children might not be, and if you're taking a picture of them then you may want to take quite a few to try and get a non-blurry image! Kids can move around so quickly and the picture can change in a split second. Taking photos of kids can be quite tricky sometimes. I'd avoid putting blurry pictures or out of focus images on your blog as much as possible.
3. Try several angles
If you're photographing products for a review then give several different angles a try. I'll try ten or so different angles from different distances. I'll look at the photos immediately and choose my favourites, and then I'll leave it a short while and look again. After staring at the same product for so long taking photos, I find a little break can really clear my mind and make me pick the best picture a little later on. If I'm really stuck I might ask my husband which ones he thinks are best.
I asked a bunch of bloggers for their photography tips to not only help me, but to help you too. There's a lot of great information here and you don't need a fancy camera, just your phone will do. If you want to sharpen up your skills, you've come to the right place.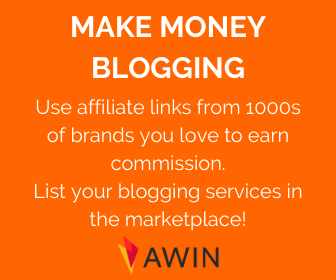 Bloggers share their best photography tips
Editing
Edit with Fotor or Snapseed - https://someonesmum.co.uk


Cropping is your friend - www.theincidentalparent.com


I love to use the Aviary app on my phone to edit pictures - https://thedaisypages.com


Use an editing app like Color Story or VSCO to make your photos pop - www.mumoam.co.uk
Cameras and accessories
The best camera is the one you have in your hand - whether it's a fancy camera, phone, bog standard point and shoot or even disposable - www.coffeecakekids.com


Buy a clip on macro/wide angle lens. I got one and didn't cost a lot and really helped - www.mummythatsme.com
Backgrounds and props
If you are on a budget, get a big white piece of card from The Range and use it for flat lays or when you just need a nice bright background - http://evenangelsfall.com


Use wallpaper samples as backdrops - so much cheaper! - www.lifewithboys.co.uk


Work with the props you have already. Books, plants, lamps etc. and look up hashtags on Instagram for inspiration. I used my phone for smoothie post and props from around the house - www.kirstydee.com
The perfect shot
Use the grid on the iPhone camera to help your composition to include the rule of thirds says www.readyfreddiego.com


Use the burst feature (hold down the shutter button) for action shots. You can then scroll through and pick the best ones. You'll get much clearer pictures. Thanks to burnishedchaos.com for this tip!


If you're using the iPhone7 make the most of the portrait setting - perfect for adding depth and focus to your photos - http://www.realmumreview.com
Taking photos of kids
Shoot outside just before sunset where possible, that is when you will have the best light. Let them play and try to make them laugh instead of trying to post them. You can get some great natural looking shots this way - www.bilingualkidspot.com


If you're taking photos of kids get down to their eye level. Don't take photos looking down on them! It'll change the picture dramatically. Watch out for what's in your background and try and get as much light as possible, if you are in the full sunlight place the kid between the sun and yourself (so their back is to the sun) to avoid them squinting says - www.properlivin.com
Lighting
Always try and find good lighting. Avoid direct sunlight as it creates harsh shadows on faces/objects but shoot in bright conditions and buy a couple of lamps (fairy cheap from eBay) to use indoors - http://www.scandimummy.com


Lighting is your friend and avoid zooming, instead move towards your subject, get down to their level, get closer - http://asliceofmylifewales.com
Practice makes perfect
Practice, practice and practice some more. I have taken on average at least 100 photos a day for the last few months in a bid to develop my photography skills. It's hard work and most of them have ended up in the trash, but it's the only way to learn! - www.fivelittledoves.com


Invest in at least a couple of lessons. I did this recently and it made a big difference to my skills, enthusiasm and the results - www.fivelittlestars.com
Further reading
If you want even more tips, these bloggers have written blog posts all about improving your photography skills:
I recently got a ton of advice from some pro photographers who gave tips that could apply to smartphones too at https://www.onesmallhuman.co.uk/child-photography-tips/


My tip is to think about the story in the photograph. What do you want to say? This will impact on what props to use and the composition. I've also written a post on tips how to take great photographs of kids at http://www.wavetomummy.com/2014/10/10-tips-how-to-take-great-photos-of.html
Wow! That is a lot of information! Thanks to all the bloggers who contributed to this fantastically helpful blog post.
Want to get paid to blog?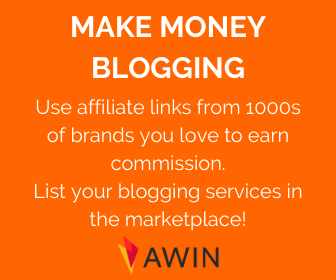 Save
Save
Save
Save
Save