What to expect from health care professionals
Posted on
When Your Legal Friend approached me to write my care story about my experiences of health care based upon their shocking statistics of medical negligence, I wasn't at first going to accept. Aside from one very rude hospital consultant, I've actually been pretty impressed with the health care myself and my family have received.
The care hasn't always been absolutely perfect, but luckily we have never suffered any medical negligence that has been detrimental to our health.
Then I changed my mind.
I decided I will share my rude consultant experience to get it off my chest once and for all!
It was no way to treat a person, especially when working in a caring role that should not be judgemental.
It will also be good to praise some very deserving health care staff and share with you my good experiences too.
One million patients safety at risk in one year
I'm shocked and appalled to read that in 2015/16 there were over 1 million patient safety incidents reported. Over 1 million! This is absurd.
4371 of these incidents resulted in death. This is just far too many.
I wish it wasn't true, but I myself have read some of the latest horrifying news stories where doctors and nurses have mistreated patients resulting in unnecessary suffering and death.
What I don't understand is why these people are in the profession if they are not there to help people?
If they are not passionate about giving the best patient care possible, perhaps it's not the right job for them. It's also so important to be a people person when working in the health profession with people.
I want to share my most memorable bad experience with you, but also my ongoing good experience as I believe a positive experience is exactly how everyone should be treated by health care professionals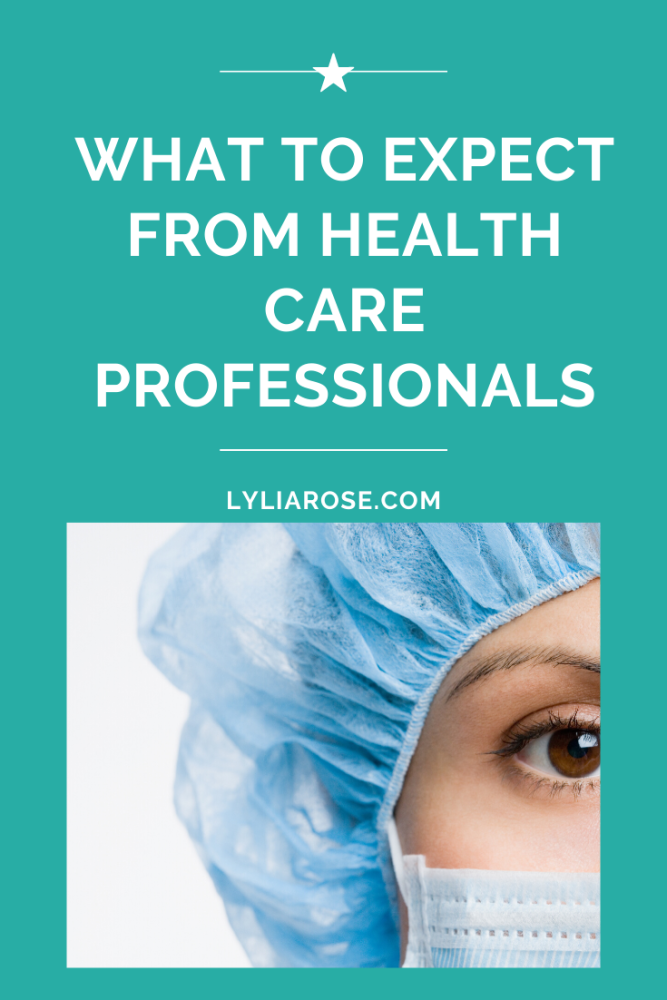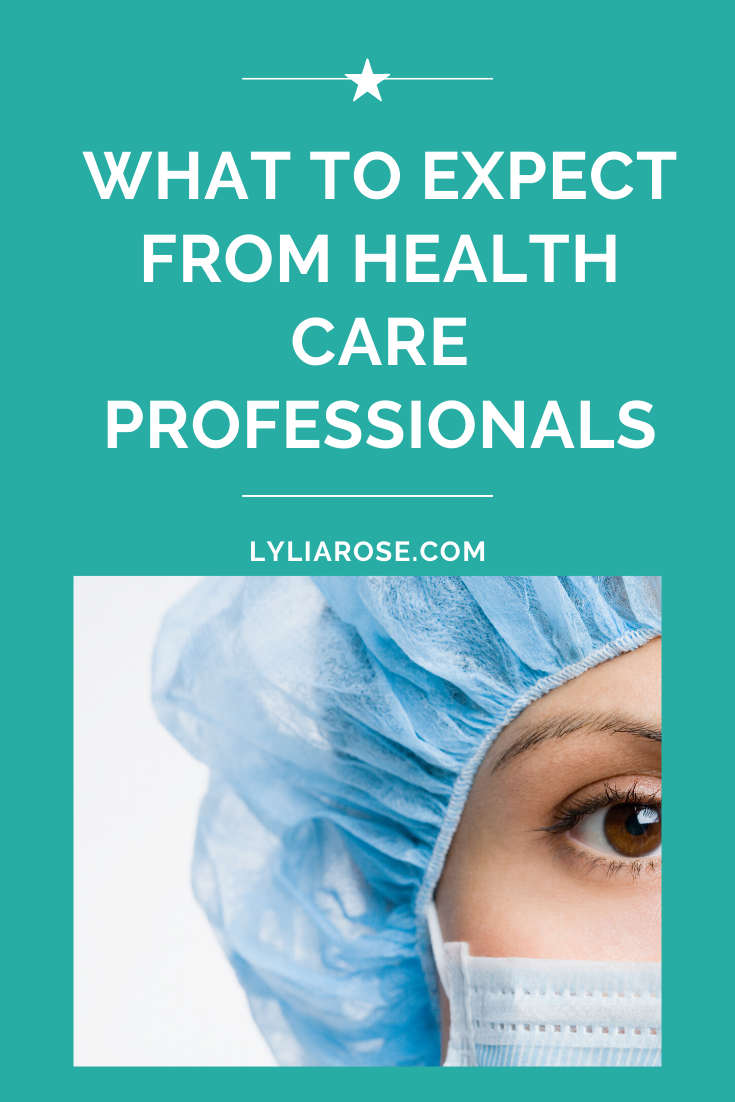 .
A bad experience with healthcare professionals
I did have one infuriating experience with a consultant during my second pregnancy which really wound me up for a long time afterwards. He was not a people person. I had a horrific second pregnancy suffering with hyperemesis gravidarum, hypersalivation and to top it off - pregnancy anaemia.
The pregnancy anaemia was caused by low iron and vitamin B12. I only had it during my second pregnancy and it was likely it was caused from the extreme sickness and not being nourished or keeping food in for so long. The baby was possibly depleting the rest of my stores! We'll never know the exact cause, but as soon as I was no longer pregnant, it disappeared.
I am a vegetarian and the tablets the doctor recommended contained some sort of animal ingredient, perhaps gelatine, but I can't remember exactly now. I didn't want to take them. Not only because of this, but because I researched them and knew other mums who took them during pregnancy with horrific side effects. They caused constipation (something I also massively suffered with and had just managed to overcome), sickness (I didn't need any more of that) and crippling stomach pains. They sound great, right?! Basically everything I read about them was awful. I didn't want to take them.
I did my research and was hopeful I could take kinder vegetarian iron tablets to up my levels. I was also going to have several B12 injections. I researched the food I needed to eat with the highest amount of iron and ate as much as I could. I was determined I could help myself.
The problem was I was very close to the end of my pregnancy when diagnosed. This meant I had to automatically be sent to see a consultant at the hospital as if we couldn't get my levels up in time there was a high chance I'd need a blood transfusion. I didn't want to go and see a consultant as we hadn't even tried to get them up yet, but they said I had to.
When I went to the appointment the consultant first asked why I was there – as if I had booked a random appointment! I explained why I was there as I was told I had to have a consultation about my low iron levels and so on, to which he asked if I had a prescription for the horrible stuff, told me to take it, and went to promptly leave the room.
He seemed in a massive rush and as though I had booked an appointment to waste his time, when I was forced to have this appointment and didn't even want it!
I said I did have the prescription but had decided not to take them as they weren't vegetarian.
To this he scoffed 'not vegetarian? I've never heard of that! Well a blood transfusion won't be vegetarian!'
Any time I tried to say anything he talked over me, any time I wanted to ask a question he talked over me. He belittled me and made me feel like a silly little girl.
He said he knew of no other alternatives and I should take them.
I found this quite bizarre as there are lots of other alternatives; just none that can be bought via prescription as the NHS only prescribe that one thing. That doesn't mean it's the only thing out there or even that it's the best thing. From my research it seemed to be the worst possible solution!
As much as I didn't want the appointment I did actually come up with quite a few questions for him. A blood transfusion sounded quite scary, so I assumed he'd tell me the process in case it happened. After all, they must have assumed it was highly likely if they were sending me for this consultation right at the end of my pregnancy. I believe I had 3-4 weeks until my due date.
He didn't allow me to ask a single question and rushed off as soon as he could.
He was the rudest consultant I've ever met. He had no time for me or my questions. He couldn't believe I dared question the medication they were offering. He wanted to tell me what to do and for me to simply shut up and do it.
Luckily I didn't meet anyone else as rude as him, even during the ten day stay we had in hospital after my son was born.
(Just to note – through the liquid iron I bought myself and upping my foods containing iron I managed to get my haemoglobin levels way above even the target. A nurse remarked 'I've no idea what you've been doing, but keep doing it!' If only that consultant could have been there!)
A good experience with healthcare professionals
Luckily my experience with healthcare professionals is mostly good. Once my son was born we spent ten days in hospital between Gloucester and Bristol Children's Hospital. It was unexpected, but my son was diagnosed with Pulmonary Stenosis at birth – a type of congenital heart disease which he'll have for life. At just one week old he had to undergo an operation with a catheter going up a vein into his heart. He then had to have the same operation repeated just a few months later.
He needs another operation, but as he is so well and we see no physical effects of his heart condition yet, they are pushing it as long as possible until they intervene again. When he reaches adulthood he'll need a valve replacement from a donor and this should rectify the problem for good. Until then it's a matter of keeping it under control with regular check-ups and intervening when the pressure gets too high in his heart.
We had no idea Reuben had anything wrong so it was a bit of a shock when he was born. I was also expecting to be home after 6 hours as it was my second baby, so it was a difficult time to stay in hospital for ten days away from my daughter and husband. I just wanted to take my new baby home and settle into family life.
Luckily the staff at Bristol Children's Hospital were absolutely incredible. They could not have done more for us. They treated us with so much respect, constantly checking if we needed anything and how Reuben was doing. Ben was even allowed to stay for the odd night, even though it was only meant to be me staying there. They provided food and drink for me for the duration of my stay and nothing was too much hassle. I've never met such caring nurses and consultants before.
Even the surgeons were so genuinely caring and helpful. They'd have stayed there all day answering our queries if we'd had that many questions! They made us feel totally at ease and explained everything to us clearly, making sure we understood the procedure. We never felt rushed or in their way. Whoever trains the staff at Bristol should train the staff in all hospitals. The care and attention to detail was outstanding. It's exactly how it should be at such a personal and emotional time.
This level of service is ongoing too. We have a consultant for Reuben who we see every few months to do some tests. We have his mobile number in case we have any problems. Luckily we have not needed to use this, but it's reassuring we can contact him if we need to. He makes this clear at every appointment by telling us to call him if we have ANY concerns or worries.
We are also on the books and have access to both Gloucester and Bristol children's departments if need be. We have phone numbers for nurses at Bristol and can call them any time with any queries. I've only had to call once to query an appointment and the telephone staff were amazing, yet again. Such a contrast to ringing the rude receptionist at my local doctor's surgery!!
My point is this is how ALL medical professionals should be. The consultant I had a bad experience with had no 'bedside manners' and no time for his patients. If I'd have only ever met him I'd have been left with a rather scarred view of NHS consultants.
Luckily I have since met the most wonderful team of children's nurses, cardiologists and surgeons who have bettered my opinion of NHS staff and have proven how care should be provided to everyone, no matter what age. It shouldn't just be in a children's ward that such attention to care is given, but in every single hospital.
Save
Save
Save
Save
Save
Save
Save