4 traditional trends taking over interiors
Posted on
They say all design comes back around eventually, but lately there's seems to have been a tidal wave of trends that most definitely hark back to days gone by. In fact, some of the most in demand interiors styles and features right now are anything but modern. With this in mind, I'm taking a look at five of the most traditional trends of the moment.
Fireplaces
Top of the insta-worthy features list for 2017 is a good old-fashioned fireplace. Yes, even in the summer! Without a traditional fireplace many living spaces lack a strong focal point, so it's perhaps no surprise there has been a strong resurgence in the humble fireplaces' popularity of late.
Homeowners are choosing fitted fireplaces to match the style of their home. This may mean searching for period and vintage examples to restore to a room to its former glory or ordering bespoke creations that are very distinctive and add their own character. Designer Kelly Hoppen told the Independent: "It has gone from mature marble surrounds to modern shapes but today people want something unique with inlays metals and interesting shapes off the shelf".
The trend is in part fuelled by the rise in interest in hygge and other wellness-interior crossovers. When in use, a fireplace is a great cosy spot to gather round to enjoy conversation and quality time. And, when it's not in use, styling with stacked logs, flower displays and other interesting items can add an extra layer to interiors schemes.
Natural materials
Step away from the UPVC and put down the vinyl laminate, where budget allows, consumers are reaching for a traditional stripped back look using natural materials. Particularly prevalent in kitchens and bathrooms, this is a trend that can again be partially attributed to the likes of hygge and lagom enjoying an extended design moment but it doesn't necessarily mean stepping backwards and choosing old school fixtures and fittings. Many manufacturers are offering options that allow you to hone the look without giving up your modern favourites. Like these internal bi-folds available in unfinished wood styles from Vufold for a luxury feel combined with a more natural look. Discussing the hot trends for the summer, Etsy's Dayna Isom told Postmedia that in line with the current wellness and well-being trend in home decor, natural materials are proving very popular for summer. "It's all about being simple and decluttered," she explains.
Indoor plants
In many ways the death of the houseplant was a symptom of our busy lives. People stopped making time for watering and so chose easy to look after succulents or cacti. Now, indoor plants are back with a vengeance. Greenery is Pantone's colour of the year but the increased interest in growing flora and fauna indoors is once again about trying to enjoy the little things that little bit more, along with drawing interiors inspiration from more simple things, like plants! In larger spaces huge 70s inspired leafy pot plants are very much in vogue but this trend isn't just for hallways and conservatories. According to information from Pinterest, there's been a 67 per cent increase in people pinning images of shower plants in bathrooms. Is it time you added a hanging basket to your guest bathroom?
Brass
Let's not beat around the bush, brass can be a pain to clean, but it often looks great even if it's not completely smudge free. Following in the footsteps of copper and rose gold, brass is well and truly back. You'll spot it everywhere from lighting departments to accents on furniture and it's a really versatile trend that's easy to bring into the home. If you'd like to make a nod to its return without blowing the bank, look out for accessories such as vases or terrariums, they'll add a nice touch of shimmer to your room.
If you're wondering why Brass is making a bold play to be the must-have metal right now, it's nicely summed up here by Rachel Ogden in the Standard: "It partly owes this surge in popularity to a desire for refined luxury and an on-off love affair with Art Deco. Brushed, polished, burnished or with a patina, brass has claimed 2017 as its own, so get ready to see it everywhere."
What do you think of traditional takes on modern décor? Is a fireplace top of your interiors lust-list or do you dream of a wood kitchen or light fittings made of brass. Perhaps you've been inspired to test your green fingers by growing some pot plants indoors?
If you like this blog post, you may also like: Which Interior Design Trend Suits You Most?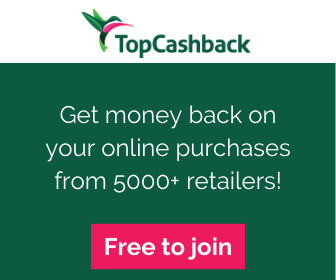 Save