Those home changes you didn't think you could afford...
Posted on
What would your dream home really look like, if money were no object?
Perhaps the outside would look like a beautiful white washed mansion from Marbella real estate and the inside would have a large open plan living space.
For most people, money does get in the way of what they would ideally hope to achieve in their home.
However, it is also likely that you are limiting yourself unnecessarily on a few items because you think they are more expensive than they really are. There are many home alterations and changes which don't actually need to cost you that much at all and yet can make a massive difference to your home.
Kitchen renovation
It's often said to be the most popular room in the house, and it's not too hard to understand why the kitchen has such a primary place of importance for many people. I certainly spend most of my day in the kitchen, whether it's cleaning, cooking, doing the laundry or preparing the kids lunchboxes and snacks.
You might be under the impression that you couldn't possibly afford a kitchen renovation any time soon. It's clear to see why you might think this - they can run you to the thousands, even tens of thousands. But with a little cleverness, you can quickly change your kitchen without bankrupting yourself.
Start by repainting rather than replacing - for the walls, the cabinets, and anything that is paintable. This will make a massive visual change but cost much less than buying brand new items.
See if you can keep any of the original items. We saved a fortune by keeping the same kitchen cupboards, as they were fine, and replacing just the worktops and floors. Or just buy new doors and keep the actual cabinets themselves.
Changing up the lighting to a more modern option could be enough to change the look of the room -and before you know it, you have a fantastic new contemporary kitchen without spending very much money at all.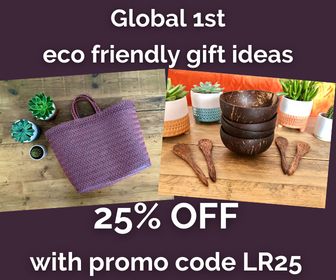 New garden
The garden adds a lot to the home as a whole, and giving it a new lease on life can be a great way of making the home feel like new too. The changes you hope to bring about in the garden might well seem a little on the pricey side, especially if you start looking a professional landscaper costs! If you are happy to be a bit inventive and shop around, you can quickly transform your garden without spending very much at all.
New sheds or greenhouses can be much cheaper than you think - it just depends on where you go to find them. Shop around and don't forget to check eBay. It's also worth checking in stores themselves as many sell ex-display pieces with a huge discount.
Is your fence looking a little tired? Simply painting the fence with a tin of paint, or two, can really make a huge transformation. Why not try a new colour for a change? Painting the fences could be all you need to do to reinvent your outdoor space. It's not expensive either.
Tidying up a border or adding some fresh new plants and flowers can make the world of difference.
New furniture
Trading in the old furniture can be a remarkable way to change the entire home, but the expense can put you off. However, if you consider widening your idea of where to find furniture, you'll see you can get it surprisingly cheap.
Charity, thrift stores and recycled furniture stores have plenty in the way of affordable furniture, and you can even do it up yourself to match your home as perfectly as possible.
Search local selling sites to see what others are giving away or selling before buying new. You could find that dream sofa just around the corner from you! If you prefer to buy new then check out online sales and outlet stores to find the best price and make sure you use Top Cashback to save even more money on your new purchase.
If you can't afford new furniture then try upcycling your existing furniture or adding a few new textiles such as cushions or throws to make the room feel like new.