Exploring Italy with the kids
Posted on
If you're looking for a fun holiday destination for adults and children alike, you don't have to look too far. Just a couple of hours from the UK by plane, Italy is the perfect destination to have an adventure with your kids there are plenty of activities that can be enjoyed by all the family!
Here are some of the best spots in Italy that both adults and kids can get excited about for your next summer holiday.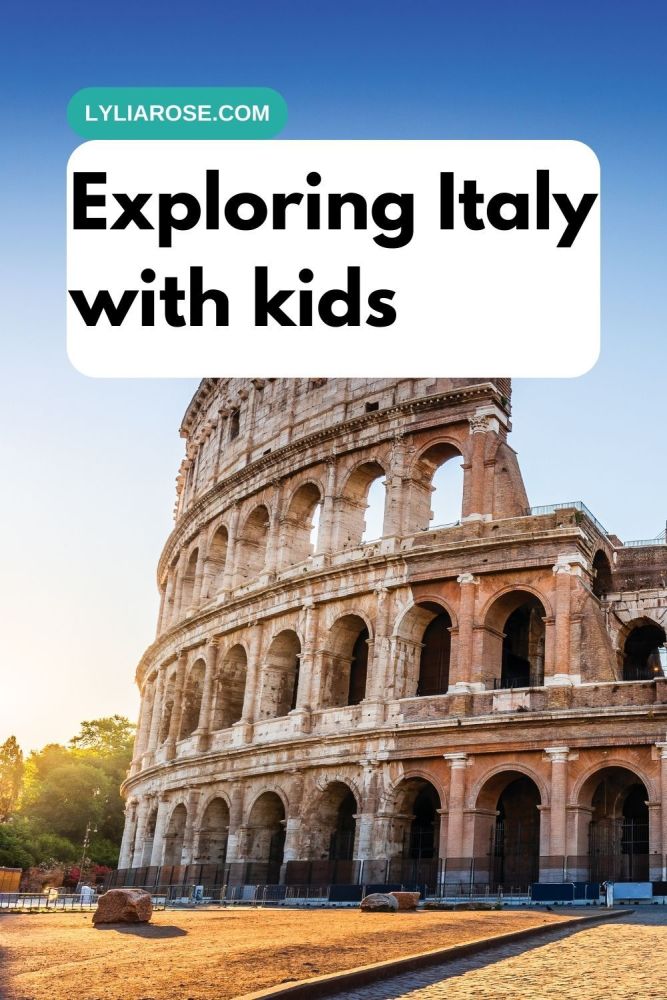 A budding historian in Rome
For history-lovers, you'll be spoilt for choice for places to visit in the city of Rome. Beautiful ancient ruins can be found all over the city and you can learn about the unique Roman history with your kids. Some of the iconic destinations include:
The Colosseum – built around AD80, the instantly-recognisable amphitheatre in the centre of Rome staged deadly combats of gladiators or wild animal fights for public viewing.
The Pantheon – a former Roman temple to all gods, the dome is an architectural triumph.
Trevi Fountain – perhaps the most famous fountain in the world, it was a masterpiece of Italian art. Legend says that if you throw a coin into the water, you will be ensured a return to the city.
Take an adventurer to Lake Garda
The small villages and medieval castles in Lake Garda make it the idea spot to enjoy a nice walk with children. Explore the beautiful setting by foot, hire some bikes, jump on a ferry around the lake or even book onto a horseback tour!
It's an incredibly family-friendly spot so there's activities suitable for all ages! There's also some great campsites and holiday parcs, like the ones offered by Eurocamp, and two theme parks for the kids to enjoy.
Lake Garda has it all to keep the whole family happy, whatever the age, and you'll never hear the words "I'm bored" on a holiday here!
Go underwater in Sardinia
The warm waters of the Mediterranean make Italy the perfect spot for water sports. Families who love to get in the water can enjoy activities like scuba diving, snorkelling and gorgeous white sands if you need a break from all the fun!
Head to Sardinia for the ideal combination of luxury beaches for the adults and exciting opportunities for exploration for kids. With stunning coral reefs, gorgeous flora and fauna, and fascinating inhabitants like turtles, starfish and mussels, you'll need an underwater camera to capture all the beauty under the sea.
Final word
As well as its reputation for its warm climate and delicious cuisine, you can see that Italy has so much to offer a family of holiday-goers.
Whether you want to try your hand at snorkelling, learn more about the culture and history, explore the beautiful sights on foot, or eat lots of pasta and pizza(!), both you and your kids will adore Italy and make plans to return again and again…