Wedding guest etiquette: how to be the perfect wedding guest
Posted on
I've lost count of the number of weddings I've attended so far, sometimes as many as three in one year. Turning up to a wedding for the first time can be a little nerve wracking if you're not sure what to expect, but it's definitely nowhere near the nerves the bride-to-be will be feeling on her big day!
To make sure the day runs as smoothly as possible for both you as a guest and to help satisfy the bride's expectations of her guests, assuming it's a traditional sort of wedding do, here are a few pointers to help you prepare for being a guest at a wedding:
RSVP promptly
There's nothing worse than people who don't reply to invites! The wedding organiser will need to know and confirm numbers ASAP both for the venue and the caterers. If numbers are limited, they may even need to send out invites to a reserve list, so don't be one of those who ignore the invite and require chasing for a response. This is not going to score you any Brownie points with your friend who is planning one of the most stressful events of their lifetime, albeit also one of the happiest! If for any reason you can't go after accepting, let them know right away; weddings cost a lot of money per guest, so they'll need to cancel favours and catering for you, or invite a replacement. Don't ever just not turn up!
Let them know any special requirements
If you have any dietary requirements or allergies, then let them know sooner rather than later. A special meal may need to be made and the catering team will need to know. Your friend is planning a huge event, so it may slip their mind that you're vegan or allergic to lactose. Just send a friendly note to remind them. The same goes if you need baby bottle warming facilities or wheelchair access. They may not remember about everyone's unique requirements, so just ask politely if such things will be available on the day or even if you can do anything to help with your necessities.
Buy a gift they'll love
Many couples will set up a wedding list so you can be sure to buy a gift they want and need. Some now ask for vouchers towards their honeymoon, which is a fantastic idea. If the happy couple haven't specified an exact gift and you really want to buy them something to treasure, check out a dedicated wedding shop. If the bride is a close friend you may even want to buy a 'bride to be' gift as an extra special treat or to surprise them on their honeymoon. It's all about making the bride feel super special and treating them in their magical moment.
Don't turn up with an unexpected guest
Wedding invites will always include the name of the invited and expected recipients only. So if yours just has your name and no plus one then don't expect you can just turn up with your new boyfriend. Not cool. Also don't be offended if a very new partner is not invited, especially if your friends don't know them yet or it's not serious.
Don't wear white
Even if you know the bride isn't opting for a white wedding gown, I still wouldn't recommend turning up in a floor length white number. I'm not sure she'll appreciate it. In fact, I think all shades of white, ivory and light cream that could resemble a wedding dress should be left for the bride! No bride wants to feel upstaged on their wedding day.
On that note, don't wear black
I have seen some people wear black to a wedding and I'll admit, even I have! My dress was mid length with white flowers all over so I'd say that was acceptable. It was pretty. I'd avoid going head to toe in black with a black veil or sunglasses though, basically anything that could be interpreted as mourning wear and not celebratory attire! You can wear black, but it's got to be right.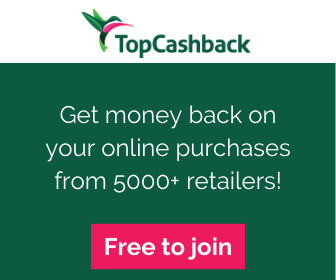 Turn up on time
A wedding is one event you need to arrive punctually to and definitely before the wedding is taking place! Sneaking in as the bride is walking down the aisle? Awkward! Arrive early and natter with the other guests until you are seated. If you are unavoidably late, then sneak in as quietly as possible and find a seat at the back.
Check before buying confetti
As party-pooper as it sounds, many venues no longer accept confetti being thrown around, even outdoors. So check with the venue or the bride before purchasing some and definitely before throwing it all over them! If you can take confetti, check for eco-friendly versions that won't ruin the environment or venue grounds.
Do check the dress code, if there is one
Obviously the above two points can be ignored if there is actually a dress code to stick to. Most weddings expect guests to make an effort and dress for the occasion, so don't turn up in your usual gear! You'll stand out like a sore thumb in the photos and may even be cropped out if the bride is that bothered.
Related: Dressing for a Summer Wedding on a Budget
Make sure the kids can go
Some weddings are kid friendly and some are not. Either way, it's down to the preference of the bride and groom and nothing to take offence at. If the wedding is kid friendly and yours are young, babies or likely to cause a racket, consider sitting near the back of the venue so you can remove the children if they are noisy. I've had to do this at several weddings when my children were babies and toddlers and it's much more relaxing for me as a guest to know I can escape and not interrupt the nuptials, as well as relaxing for the bride if she doesn't have to contend with a screaming child in the background!
Say thank you and leave when appropriate
Some events you can just leave when you like and not have to tell anyone, but I fell this is a little rude at a wedding, especially as so much has been organised for you to enjoy the day and a lot of money spent. Before you leave you should find the bride and groom, thank them for the day and congratulate them on their marriage. Just don't try to leave and do this whilst their cutting the cake or taking their first dance! Stay until all the wedding details are complete at the very least. You should plan to be at a wedding for the entire duration, into the evening, so reserve the entire day.
Don't beat them to social media
If the wedding couple use social media regularly, then it's likely they want to post about their big day. It's also likely they'll want to be the first to post about their big day, especially to show those friends and family members who weren't invited or who couldn't make the wedding. Do not beat them to it and especially don't upload photos on the day itself if it could upset them. If they don't use social media then don't assume you have permission to plaster their big day over your own social profiles. They may prefer not to be plastered over the internet at all.
Hopefully these tips will stop you from making a wedding guest blooper and ensure the day runs smoothly for the new Mr and Mrs.