Braces at 30 | 20th tightening appointment | 27 months
Posted on
Welcome to my latest Braces at 30 blog post where I share my experience of wearing a brace as an adult with updates from each appointment. I had my braces fitted when I was 30 years old. I'm now 32 and have had braces on for over two years! Below I share what happened at my latest appointment.
Here's my last update if you missed it: Braces at 30 – Implant consultation results and a new consultation
This is tightening appointment number 20, but I must have had over 30 appointments altogether now between the orthodontist and dentist!
It's only been eight days since my last update, but I'm having no end of teeth appointments now as I'm going to both the orthodontist and the dentist! If you read my last update you'll see I have four appointments just next month at the dentist to get the ball rolling with my top teeth which have now had the brace removed.
Today I went to see the orthodontist and we'd hoped my bottom brace would be ready to remove, but nope. There's a pesky gap that just won't close! It's been there the last few appointments and I can't tell that it's reduced in the slightest. Usually I've always had the same strength elastics put on to close gaps, but today she had much thicker elastic to use. It's really tight on my teeth, but it should do the trick.
Usually when elastic is added to close gaps I can start seeing the difference in a matter of hours or days. Last time this didn't happen so I knew it wasn't going to close in time. The elastic also stretches over time so becomes ineffective.
My next appointment with the orthodontist is only three weeks away and is the same day as one of my dentist appointments. I'll have three teeth appointments in two days! If this gap has closed then I will be able to have my bottom brace removed next time.
I've decided to try the permanent bonded retainer on the bottom, so she's booked a one hour slot for me in preparation. The aim is to remove the bottom brace, file down the tops off the teeth so they are straight as they are very uneven at the moment from wear, then fix a bonded retainer to the rear of my teeth. This will be fine in the day, but I'll have to wear a clear Essix retainer on the bottom teeth every night for around 3 months, then part time after this.
She also looked at my top teeth with the Essix retainer on and without. She says I can just wear for three months permanently and then at night time only. This means when I get my denture (temporary false tooth solution for now) at the end of July I'll soon be able to wear the denture in the day all the time. This will make my social life so much easier as at the moment I cannot eat or drink anything other than water in the day. Even drinking water makes the Essix retainer fill up and I spit! It's gross! Really pleased I'll be able to wear the denture soon and look more normal. I just hope the denture looks good and not like a bodge job!
Update in around three weeks when I should hopefully have my bottom brace removed, a bonded retainer to the bottom, my peg tooth removed at the top and new Essix retainer with two false teeth!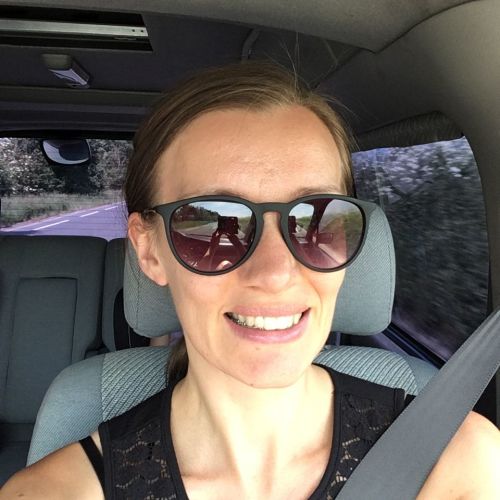 Clear Essix Retainer with false tooth & train track brace on bottom!