5 unique uses for a garden shed
Posted on
It's that time of year again where the kids garden toys are strewn all over the garden and I'm nagging Ben that we need yet another garden shed! We already kind of have two and I think we really need a third. One of our sheds is Ben's workshop and the other is for garden storage housing our lawnmower, chicken bedding and feed along with tins of paint and the like.
Problem is it's so dinky that's all that fits in. We went for a minimal shed at the time without considering the kids garden toys and a place to home them. Now they are getting older we have just purchased them a bicycle each and again we have nowhere to store them! I'm beginning to think the minimal shed was a bad idea and it's time for us to start researching some much larger solid sheds online that can just house the whole lot.
Hopefully we'll be able to agree on something soon whilst neatening up our garden and all its belongings. Luckily we have a large amount of space at the bottom of our garden for a large shed as we were originally planning on building a garden room there. We have had no end of conversations about what a shed could be used for down there and I will share some of them in this blog post with you.
Here are 5 unique uses for a garden shed:
1. Potting shed
A shed doesn't have to be overflowing with junk and garden clutter. It can also be used for growing things and potting plants. Potting Sheds are genius sheds that have a whole side of upper windows which acts like a greenhouse for growing plants. There is still plenty of space in the rest of the shed to store pots, garden tools and supplies.
2. Kid's playroom
A regular size or small shed would make a great kids playhouse or Wendy house. We did have a small kid play shed, but they just grow out of them so quickly. It would have been better to get a larger adult sized shed that they could use for years on end instead of just a year or two. If you have the space then a large shed that can be totally converted into a playroom with tables and chairs for messy play would be the ideal way to keep the mess out of the house!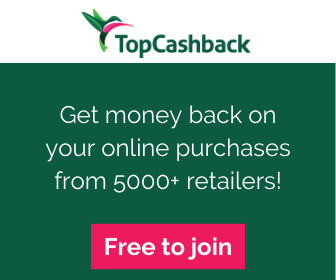 3. Workshop
As my husband Ben has done already, it's possible to convert a shed into a workshop. Just buy a shed plenty large enough for a workbench, wood storage and tools. Plus some room to move around whilst you are creating your masterpieces. Hook up some electricity and lighting and you'll be ready to create in no time.
4. Art studio
If you are a budding artist then a large shed turned art studio could be the perfect idea. Paint it all white inside to act as the perfect blank canvas backdrop to showcase your paintings. With the doors open in the summer looking into the rest of the garden you can draw your inspiration from the greenery and nature.
5. Gym
Who wouldn't love their own private gym at home? Most of us unfortunately don't have the space in our actual homes for a bunch of gym equipment, so a shed turned gym is a brilliant idea. Plus, it will pay for itself over time compared to the price of a premium gym membership. And you'll have no excuse for not staying fit and healthy!
There are plenty of genius uses for sheds that are more than just storing clutter. Plus they could even give you an extra room or space to let your creative side flourish.