7 free things to do with kids at Center Parcs Longleat
Posted on
What activities are free at Center Parcs?
This week we've been at Center Parcs Longleat for a four night break. It's our first ever time at a Center Parcs so we didn't totally know what to expect.
I had numerous emails before coming to book activities and dining, but as we hadn't been before we kind of wanted to see everything in real life first and find our feet instead of pre-booking blindly.
Most of the activities are also pretty expensive and as we chose the most expensive week of the year to come (almost £300 per night) I just couldn't justify spending much more each day.
Typically, we also landed a huge car repair bill that could be over £1000 just before our trip, so this obviously limited our budget even more.
It is a lovely place and I'm sure we'll be back when the kids are older and with more spending money to make the most of our time here, or for one of the cheaper weeks of the year whilst they are so young.
That's if there is a much cheaper week as we can only utilise school holidays!
I'd also love to come for a break at Christmas and eat out lots more to truly spoil ourselves and experience their magical festivities.
Is there anything to do at Center Parcs for free?
I'll probably go into a full review in another blog post, but I thought it might be good to share the things you can do here at no extra expense. Center Parcs does seem very much about the paid activities, but you can still have a great time without booking any. There are some free things to do to fill your time.
For this visit we didn't take part in any pre-booked paid activities so I want to share with you 7 free things you can do with kids during your stay at Center Parcs Longleat.
1. Subtropical Swimming Paradise
The swimming pool was the reason we booked the holiday! Ben for ages had been talking about going to a splash land if we could find one and when I saw the swimming park at Center Parcs and emailed him a picture, he simply replied 'book it'! So I did! Obviously after a bit of back and forth and deciding, but it pretty much made our mind up to come here. We'd always heard good things and did know it was an expensive place, but knowing the pool was included made our decision.
There are plenty of splash areas and small slides for the kids which makes it great for our six year old and three year old. There's an indoor pool with wave machine and a much warmer pool outside too. For the older children, or competent younger swimmers, and adults there are lots of slides. Ben and I managed to go on some whilst the other watched the kids in the pool or splash areas.
The pool is included in the price of the stay and is a lot of fun. We went twice, but could easily have gone every day. I imagine when the kids are older and can both swim then we'd have a hard time of dragging them out of the pool!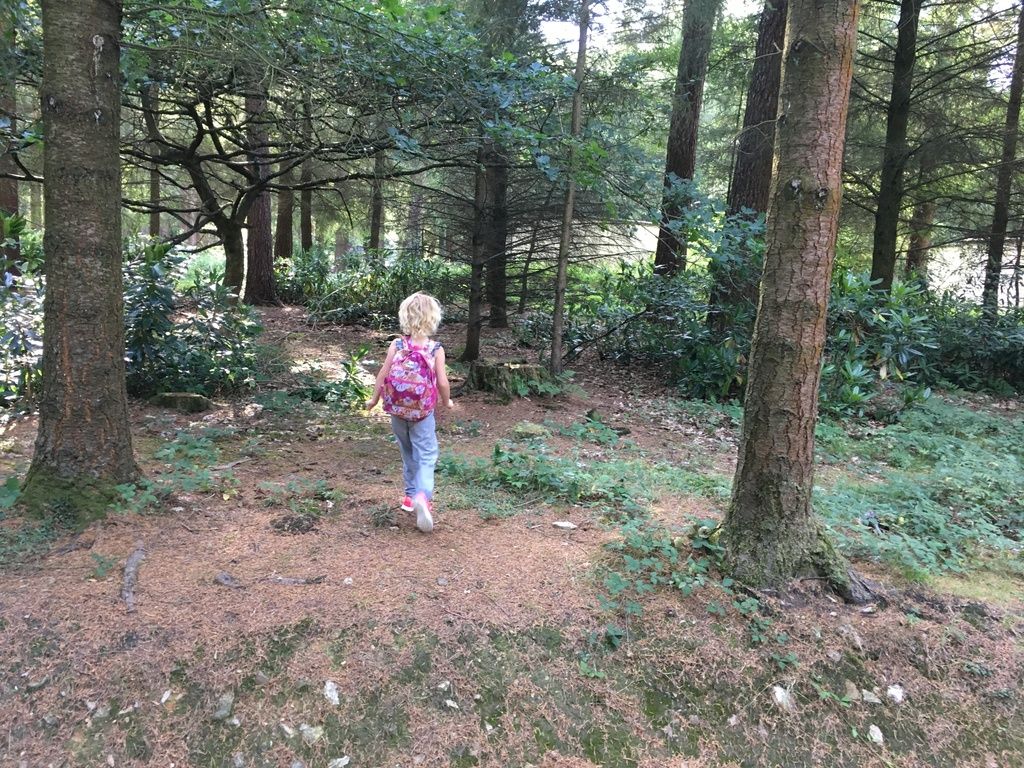 2. Forest walks
Another main attraction for staying at Center Parcs is that they are all in forests. I absolutely love being surrounded by trees and nature and the thought of staying in a lodge in amongst it all tempted me. The forest is on our doorstep and we can walk around the park surrounded by the tallest trees. The park itself is enclosed and fenced off so you can't totally escape into the forest unless you leave the resort, but you still get a very forest feel just walking around the complex.
We walked for around three hours with the kids today finding wooden bridges, waterfalls, small lakes and wooden playparks along the way. If we come again I'd definitely walk around the park to explore a lot more and enjoy the forest views. The kids loved collecting sticks, crossing bridges, climbing hills and disappearing into trees when they could.
(One thing we love about the Bluestone resort in Wales is the ability to take nature walks right from the resort. It's a shame the Center Parcs we visited doesn't have trails and walks from the resort itself.)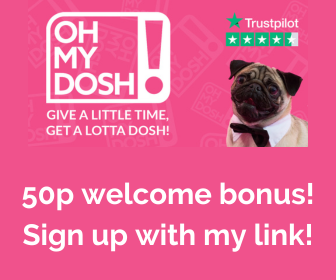 3. Go to the beach
The main lake has a sand beach next to it where the kids can play and paddle in the water. The beach is an area we really have to drag the kids away from as they love digging and building in the sand so much. We could easily spend a few hours or half a day just on the beach and they'd be perfectly happy.
4. Go cycling
It's pretty expensive to hire cycles and if you do then hire for the entire stay. We went to see the day price on day three, but it was extortionate for one day only for the four of us. It wasn't much more to hire for the whole stay so we'll remember this for next time. Or, for free, you can just bring your own bikes and cycle around the entire complex without spending a penny. There are lots of cycle paths and plenty of bike parking to store your bike if you want to hop off and walk or enter a building. It's a good idea to lock up your bikes around the park, as you never know, and also to ensure you have adequate insurance in case they are stolen.
5. Have a picnic
There are numerous places to dine, but to save money you can take your own food with you as the accommodation is all self-catering. To not spend money in restaurants you can either eat at your lodge or pack a picnic to take out with you. There are plenty of picturesque picnic spots with benches and even parasols in some areas where you can sit to eat your own food.
6. Ride the train
The land train is really handy for getting to the main areas from your accommodation, but it's also great fun for younger kids! What kid doesn't love a train ride? We used it most days to get from A to B when the kids were tired of walking, but we also hopped on one day just to do a full circuit as it was fun for the kids!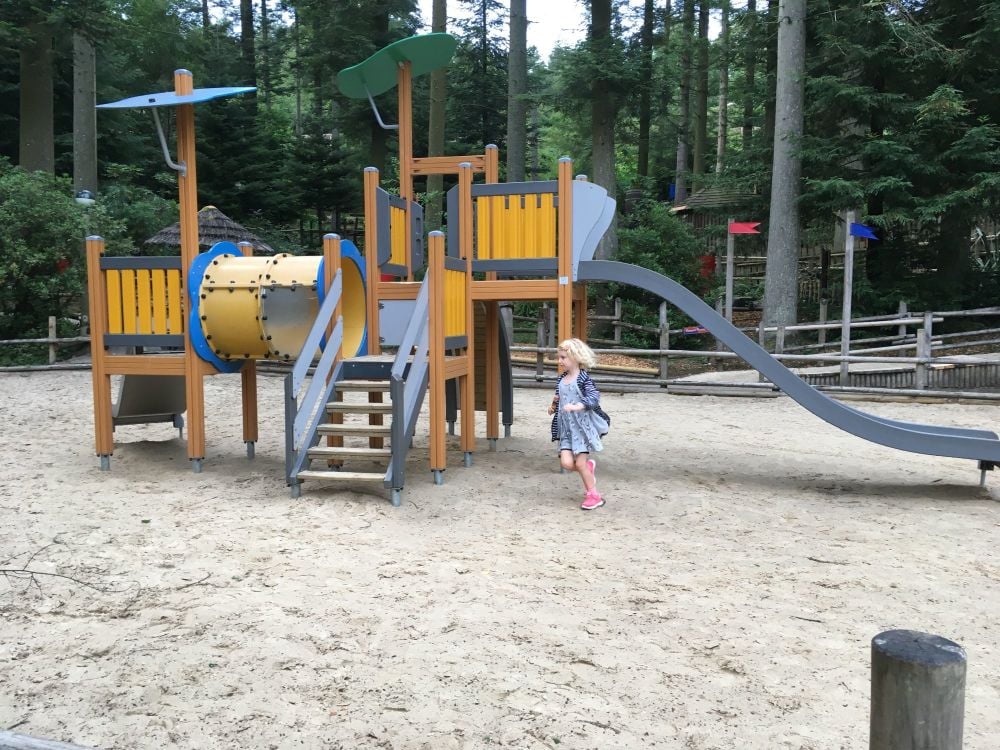 7. Discover the adventure playgrounds
The kids play parks and adventure playgrounds are amazing! There are several large ones in the main area of the park and smaller ones dotted around near the lodges. The huge ones are really well done and ginormous. Bella loved the zip lines too, once we managed to get her on one! She was a bit nervous at first! We did also see a medium sized soft play area in the Sports Bar, but unfortunately it was closed for maintenance during our stay. A large indoor soft play would definitely have made our visit rate even higher. The Sports Bar and Bella Italia did both have smaller soft play areas that kept the kids amused when we did dine out.
(Another reason we rate Bluestone in Wales so highly is because they have a large indoor play area for the kids - really great for younger kids)
Final thoughts
Even without booking any of the organised or paid activities, it is still possible to have a great time at Center Parcs. I do think it was very expensive for what it is, but that had a lot to do with us only being able to go in school holidays. I would have liked to have seen more walks directly from the resort into the actual forest, more indoor play areas for free and some cheaper activities for the younger kids.