5 essential tips for choosing the perfect bathroom tile
Posted on
When we purchased our family home and moved in just over four years ago, the bathroom was the first room we focused on. Within 1-2 weeks of moving in we had a bathroom tiler come and replace the bathroom tiles and fit a new bath.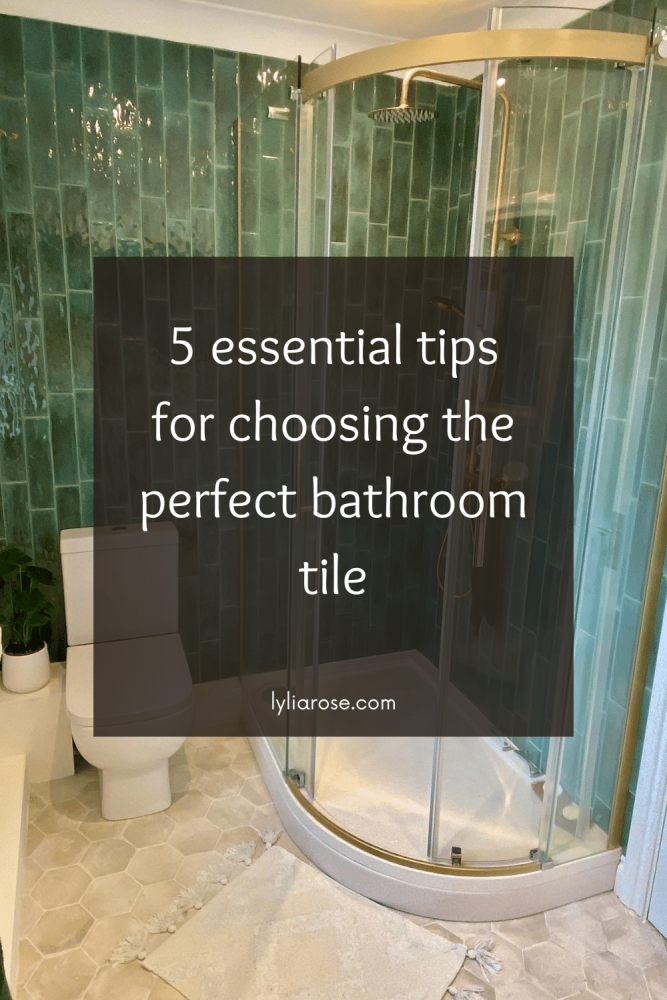 We chose an old home that needed doing up and there was something about using a stranger's really old bath tub that didn't appeal to me. It just had to be replaced along with the tiles!
Because the tiler was only available so soon, we did not have much time to plan. Luckily we knew we were opting for a neutral colour theme for our walls so chose some beige tiles. They are fine, but in hindsight I wish I'd opted for white tiles. The rest of our house is now painted white and even our kitchen tiles are white. I'd love to have a glossy white brick tiled bathroom too!
Deciding whether to choose plain, patterned or coloured tiles is quite a big decision. You don't really want to be retiling your bathroom walls very often - it makes a big mess and it can be costly.
Plus, some parts of your bathroom might be out of action whilst the work is being done, so you want to try and choose the right tiles in the first place. If it's too much of a daunting task to do by yourself then visit this showroom in Harrogate or your local bathroom store to get professional help.
If you want to undertake choosing a bathroom tile yourself, then these tips will ensure you make the perfect choice.
5 essential tips for choosing the perfect bathroom tile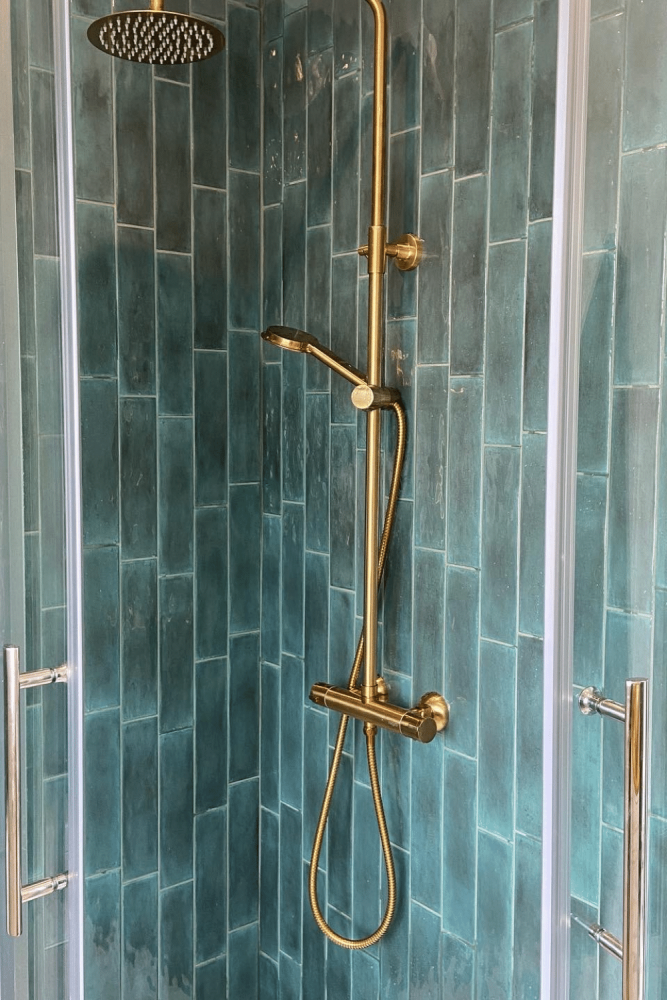 Get samples
Don't just jump straight in. If you're undecided then it's best to pick up some samples from your local tile or DIY store. Sometimes free samples are offered or sometimes you can buy a sample tile. You may even be able to return it for a refund if not needed. Getting samples of the actual tiles in your bathroom is the best way to start imagining what they will look like in your actual home and not the store.
Do some research
With the likes of Pinterest and Instagram you are able to see other people's bathroom designs for inspiration in a matter of seconds. Do your research and discover exactly what you like and how you want your own bathroom to look. If you're struggling to think of ideas by yourself then you'll have hundreds in no time by looking at beautiful bathroom images.
Size of bathroom
Consider the size of your bathroom and your aim. If you have a dinky bathroom then opt for light tiles to make it feel more spacious and cramped. Only choose dark tiles for a small space if you want it to feel smaller and more enclosed! The colour of the grout can also be important. If you match the colour to the tiles then it will also feel larger. Using only one colour, or two, with limited patterns will also make a small space feel less cramped.
Choose a colour palette
Choose a colour palette and then pick around three shades for your tiles. Too many colours and you'll start to overcomplicate things and create a too noisy cluttered look. Some people choose to have one colour all over and then a strip of patterned tiles through the middle. Whilst this is a good option to break up a wall and add interest, consider also an entire feature tile wall. With the rest of the walls very light or white, one entire tile feature wall such as diagonal tiles in the different shades of your colour palette could look really incredible.
Don't forget the floors and ceilings
Whilst you may just paint the ceiling in mould resistant bathroom paint, you could also tile the area. If you have a wet room then tiling the entire room could be the best option as water will get everywhere. The floor can look great tiled too, even in a regular bathroom set up. I'd love to create an all-white bathroom with a quirky Moroccan mixed tile floor. Again, think carefully about the size and type of room.