Tips to make starting a home-based ecommerce business go smoothly
Posted on
You should be applauded if you have decided to take the plunge into the world of home-based businesses and in particular, selling online.
While such a concept seemed nothing more than a dream only a handful of years ago, nowadays with the rise of easy to use ecommerce platforms and ability to make money by selling on various marketplaces, people from all walks of life have already began to enjoy a considerable amount of success.
For many, selling online is the dream and running a home-based business is even more desirable. Still, the profession is not without its pitfalls and there are reasons why some would-be entrepreneurs fail to make a mark within this community.
In this blog post we'll explore together what some of the most common mistakes to avoid are and how you can choose the best ecommerce platform for your needs.
Learning from the mistakes of others
Before we take a look at what defines an excellent e-commerce platform, we need to highlight some of the pitfalls that have hindered others. It can be argued that the most common is not developing a clear "game plan" in terms of what you are looking to achieve.
Do you desire financial freedom, an additional source of income or is your main concern leaving your current full-time job?
Honestly answering these questions is the first step towards knowing what the road ahead has in store and beginning to understand what your game plan should look like.
Another mistake is failing to identify your target audience. How can you ever hope to successfully market a product if you are uncertain of who you are trying to connect with?
This is akin to attending an archery class blindfolded and expecting to hit the bull's-eye every time. While the Socratic expression "know thyself" is important, it serves little purpose if you are unfamiliar with your potential customers.
Decide who your customers are, where they are and what they want. Then you can have a clear marketing strategy aimed at your ideal customer.
The third potential downfall involves the e-commerce platform that you choose to use. The platform you use is not just a place to sell the products, but also a place to market the products. The platform needs to work well and the shopfront look good in order to sell your products.
Outdated, generic or otherwise digitally challenging frameworks may only serve to complicate the ordering and checkout process; inevitably leading to lost customers and lower conversion rates. Let's now look at what defines a worthwhile provider.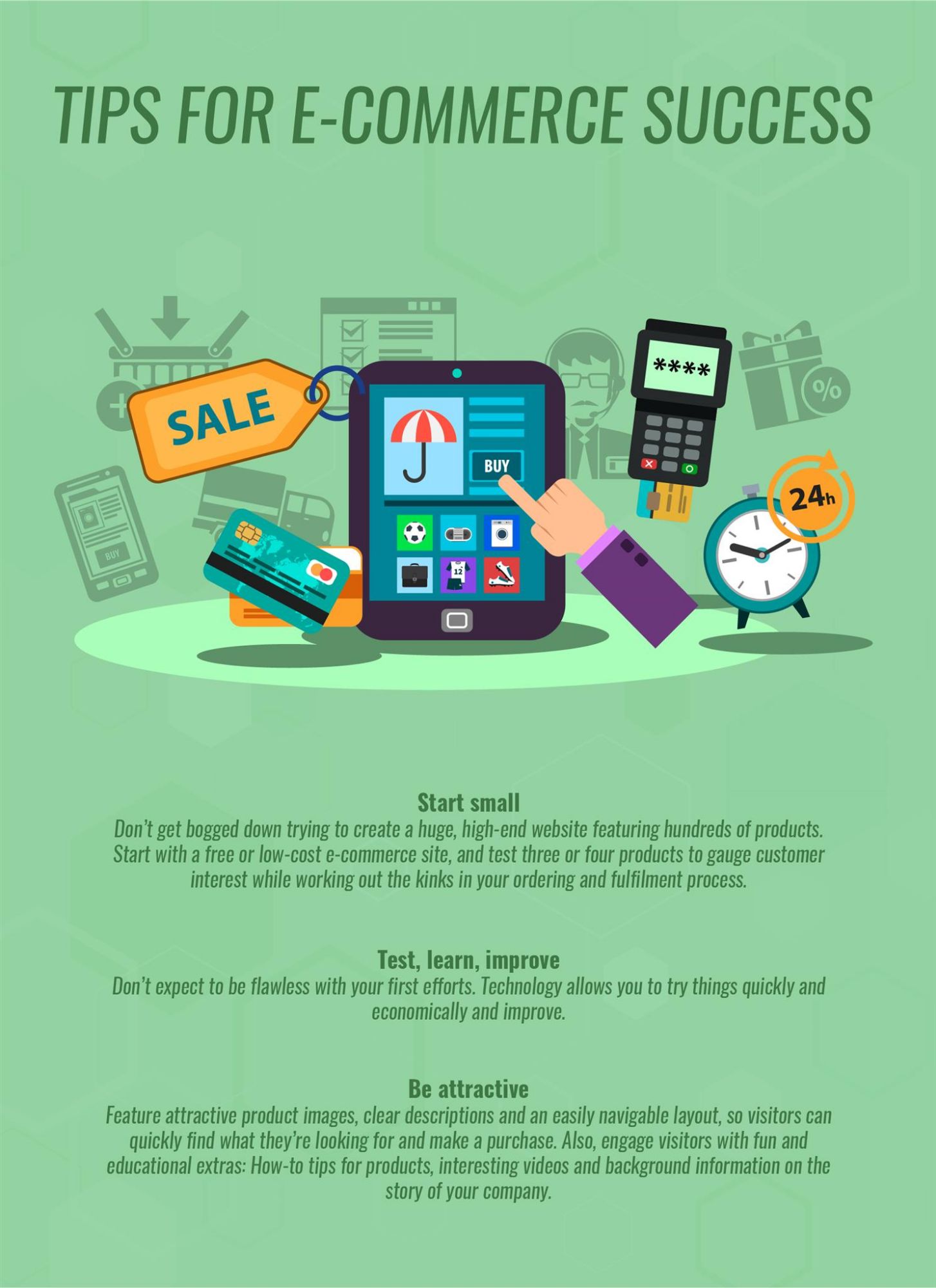 Choosing the right e-commerce platform
One of the most important things to do when deciding to sell online, is to pick the right software and platform to sell on. Many companies offer a free trial so you can test out their platform before committing to anything. This gives you a chance to play around with the software and see if it's exactly what you're looking for before making a commitment.
Shopify is considered to be one of the best and most intuitive e-commerce solutions on the market today. This arises from the fact that its tools and applications are very easy to work with (from the point of view of the website owner as well as the online customer). Some of the key features which have served to define this system include (but are by no means limited to):
The ability to market your product across multiple online channels.
Built-in bar code and QR code creators.
24/7 customer support.
Customised domain names.
A host of themes to choose from.
Centralised control of inventory, sales and other critical metrics.
You are also able to customize this e-commerce interface with your own branding, so the customer will enjoy a seamless experience across every step of the engagement process.
These are all definitely features you should look for when setting up your ecommerce business. One key feature is stock control. My first ecommerce store did not come with stock control which meant I could not limit the number of items sold to match with what I had in stock – clearly I didn't stay with this provider as it would have caused so many issues. Automatic stock control is so important.
Customer support is also so important as many of us home-based businesses are beginners, simply learning as we go along. We have no idea how to build websites or code and even learning to use a new platform can often be overwhelming. Ensuring a company has fast helpful customer support is essential.
By picking the right platform you will relieve much of the stress of setting up your own business and allow yourself to focus on more important things to do with the daily running and marketing. Stay-at-home businesses are here to stay and starting off on the right foot will give you a head start over your competitors.