Help others this Christmas with a Reverse Advent Calendar #FoodBankAdvent
Posted on
I love being a part of the UK Money Bloggers network and I am always inspired by the many money related blog posts the community shares. I have learned so much from other money bloggers and I am so often inspired. One of the most inspirational things I saw they did last year was the reverse advent calendar campaign. Though I didn't take part last year and learnt about it too late, I am taking part this year. It's an amazing way to give to others and help those in need in your own local community. Read on to discover what a Reverse Advent Calendar is and how anyone can take part.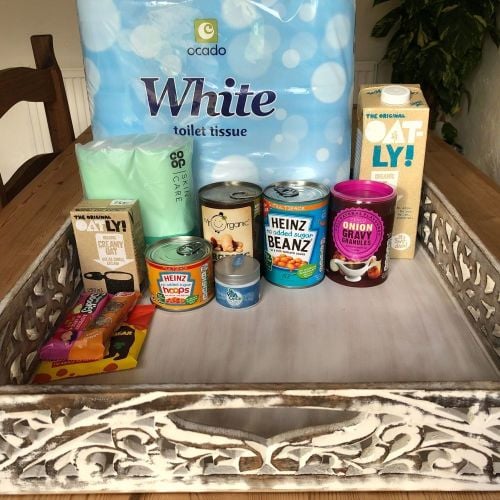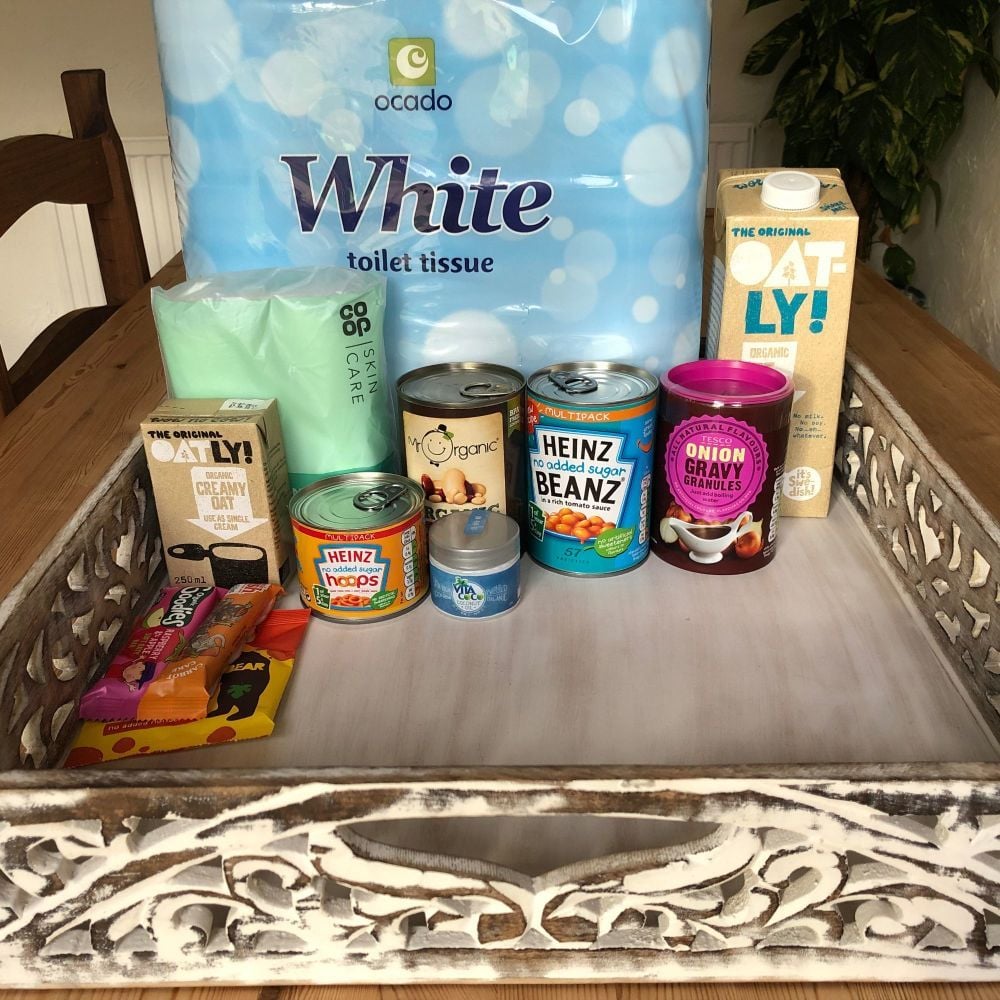 What is a Reverse Advent Calendar?
The idea behind the Reverse Advent Calendar is to donate an item of food every day for at least 24 days before Christmas. Of course, you don't need to travel to the food bank each day, but instead simply collect them up at home and then donate your 24 items once you have collected them all.
It's inspired by the traditional idea of the advent calendar in which you get a little treat every day in the run up to Christmas, but it's reversed. Instead, you give a treat to someone else every day for 24 days. It's a great idea and aims to raise awareness of those less fortunate than you at the most magical time of the year. Hopefully we can all make a difference together by ensuring no one goes hungry at Christmas and the food banks have enough donations for those who need them most.
Rather than overwhelm the food banks with these donations just before Christmas Day, it's better to start on November 1st or as close as possible to ensure people can receive your donations throughout December which is often their busiest month. The Trussell Trust typically sees a 45% increase in referrals for their emergency parcels in the fortnight before Christmas.
How do I take part in a Reverse Advent Calendar?
To take part simply grab a box or bag and pop one item in per day. If starting later than the start of November then perhaps catch up by putting a few items in at the start, or add more than one item each day for a shorter period. It's really up to you, just add 24 items right away and take it to your food bank sooner if you so desire. It's all about donating food to your local food bank and raising awareness of their existence to others and why donating is so important.
I will be adding items every day in November and taking the parcel to either my local food bank or one of their drop-off points. Many local supermarkets will have collection points for your local food bank, so don't worry if you don't have transport to reach the main food bank in your area. Simply find your local food bank website and they'll list all the drop-off points close to you.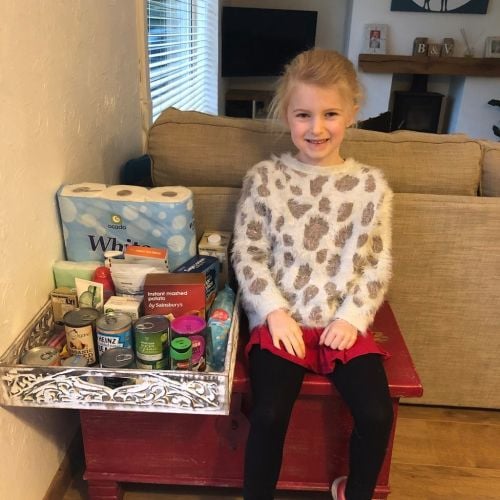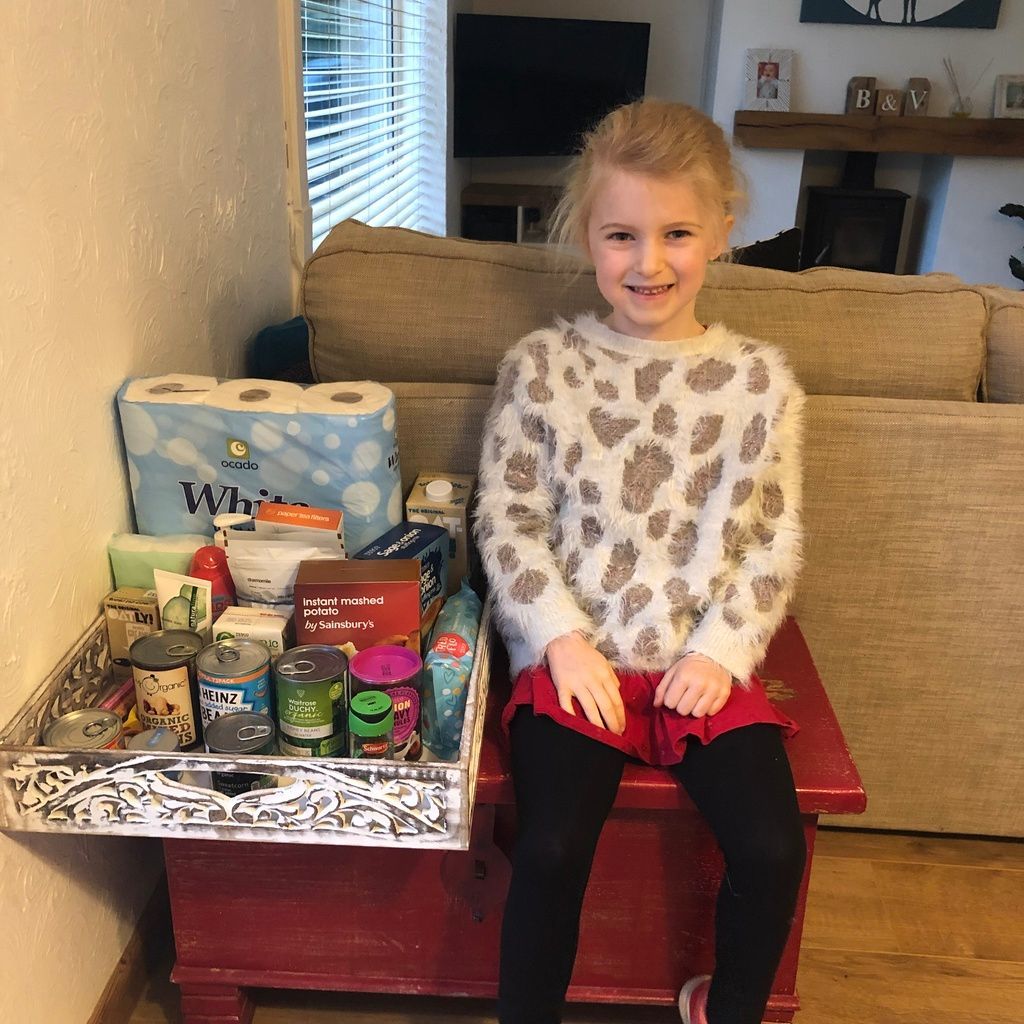 Things to consider before starting your Reverse Advent Calendar
The date – if you are starting in early November then that's great, add one item a day. If you are starting in late November or early December then you may wish to speed things up and add a few items a day to ensure you can get your parcel to the food bank before their busiest time of the year - the two weeks before Christmas.
Items your food bank needs – Although I am sure the food bank is grateful with everything they receive, it is extra helpful if you can check the items they are overloaded with and the items they are in need of. This will ensure they can distribute a variety of products to those who need it and ensure they can offer a balanced a nutritious selection of food. A quick look at my local food bank website tells me they have plenty of soup, dried pasta, nappies and ladies sanitary wear so I'll not donate any of these. Instead they list items they urgently need such as chopped tomatoes, baked beans and shower gel, so I will make sure I add these.
Don't add fresh food – As the food will be collected, sorted and stored, it needs to be long lasting foods, so think dry and tinned, not fresh produce that will go off in a day or two and certainly not items that need refrigeration. For guidance, a typical food parcel that they hand out will contain the following items:
Breakfast cereals
Soup
Pasta
Rice
Pasta sauce
Tinned beans
Tinned meat
Tinned vegetables
Tinned fruit
Tea or coffee
Sugar
Biscuits
Snacks
#FoodBankAdvent
If you do get involved that's amazing news and everyone is sharing using the hashtag #FoodBankAdvent.
Final thoughts
This is a great campaign to raise awareness and extra donations for the food banks when they need it most. Hopefully this article has helped you consider those less fortunate than you, especially at this important time of year. Please don't stop donating at Christmas though and remember the food banks always need donations no matter what time of year it is. If your local supermarket has a drop off point then consider buying an item or two, whenever you can afford to, on your regular supermarket shops and popping it in the collection point. It really does help someone who is in need.