Easy ways to relax + destress as a busy mumpreneur
Posted on
Finding time to relax in the modern world is pretty difficult, especially as a busy mumpreneur. Every time you find some spare time to take things easy and just chill out, you have this overwhelming sense of guilt.
Shouldn't I be doing something else like sending that email, ringing a client or tweaking my website?
Or if not work then shouldn't I be prepping meals, tidying the house or decluttering the kids stuff?
The list of things to do as a busy working mum is endless and when running your own business it can be hard to switch off and separate work and life.
One thing to remember, however, is that you'll always have something to do, but you also need to take some time out, and relax every once in a while. After all, you don't want to burn yourself out by taking on too much!
It's so good for your mental health and a break from a hectic work schedule. Though perhaps at first seeming unproductive, it can actually benefit you by resting your mind, rejuvenating your body and also your creativity.
Plus, if time is short then there are plenty of ways you can multi-task by relaxing and also getting a beauty fix at the same time. Win-win!
Here's how.
Practice mindfulness
Mindfulness is all about being in the present and appreciating the present moment. It's so easy to fit into your day, no matter how busy you are! Reduce stress, improve focus and productivity in as little as five minutes.
You can find five minute guided meditation and mindfulness videos online or even use an app.
You can even practice mindfulness yourself. Take five minutes and go outside. Take deep breaths and appreciate the moment you are in. Look at nature if possible such as a tree or sky. Try to find a quiet spot. Just breath and focus on the now.
It's amazing how much difference a little quiet and reflection can make to your mind on a hectic day. 5 minutes can make all the difference.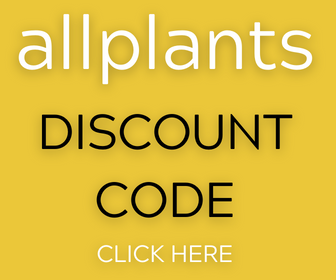 Invest in a hammock
When you think of a hammock you probably think of a far-flung destination, a tropical paradise, a beach with palm trees. Why not bring that experience to your garden?
All you need is to choose a beautiful hammock and hammock stand to turn your garden into the perfect relaxing retreat, away from the hectic world of entrepreneurship.
There really is nothing more relaxing than gently swaying in a hammock, looking at the sky or even drifting off for a few minutes.
Use a facemask
Those busy ladies out there will know the magic that a facemask can do more than most, especially those who suffer with adult acne. So many beauty regimes feel like they take forever, but you can literally put on a facemask and be done within the space of 10 minutes.
If you really want to go all out, you can put some cucumber slices on your eyes to reduce the puffiness (and the tired busy-woman look), and to experience some relaxation whilst you get your beauty kicks. This one is great for those with a limited time and budget, who still want to look and feel great.
Just resist to work whilst you have the facemask on and actually lie down for ten minutes!
Go on a spa day
There are very few people out there who can say that they dislike going to spas. If you pick out a spa wisely, you can get an afternoon tea, some treatments included, and a whole host of benefits on your day of relaxation.
Floatation tanks are the latest spa trend, and they remove all sights and sounds so that you can go into a fully meditative state. You can read a guide to float tanks to find out more, but whatever you get up to on your spa day, you'll come out of the other side of it feeling absolutely refreshed.
Look out for some great deals, and get your swimming gear at the ready! If time is short then many spas offer a shorter session such as one hour or three hours which you can fit around your hectic schedule. You can even cut out the travelling completely if you opt for some mobile spa treatments in the comfort of your own home.
Run a candlelit bath
Another totally underrated relaxation and beauty fix is the candlelit bath. After a long day, is there anything better than lighting a few candles, running a hot bath, and sinking into the bubbles?
This is another one of those things that only takes up an hour or so of your day, but it can really help you to look and feel better.
And let's be honest, we're in the era of self-care. A candlelit bath definitely falls into this category, so we're saying that you should totally go ahead and treat yourself.
If you work from home then this can easily fit into your day every now and then. It's a great stress buster and if you want a double whammy, go for the facemask at the same time.
Take CBD oil to relieve stress and anxiety
If you regularly feel stressed and anxious, or even depressed, taking CBD oil daily can help to relieve your symptoms and promote an overall feeling of wellness.
CBD is a cannabinoid from the cannabis plant that has many health benefits for humans and the added bonus of being an all-natural remedy.
Many studies are ongoing as CBD has been rising in popularity in recent years, but there have been promising results so far to show how CBD is effective in reducing stress levels in animal studies.
It's thought CBD interacts with receptors in our central nervous system to alter serotonin levels. Serotonin levels can affect our mood and low levels can cause depression as well as anxiety.
CBD can be bought from many online retailers like Zamnesia and health food stores in tinctures, tablet form or even gummies. It's really easy to add to your daily routine and I'm certain it's working for me for my stress levels which are often through the roof with several businesses to run and young children!
Other cannabinoids are also being realised for their stress busting qualities and are legal in some countries. In the US, Delta-8 THC is legal in many states. Finest Labs products use 100% hemp-derived Delta-8 THC and remain within the legal limit of 0.3% Delta-9 THC. Many cannabinoids from the cannabis plant have soothing and calming effects. Find out what is legal in your country and give these amazing natural remedies a chance to work for you and reduce your stress and anxiety.
Final thoughts
If you want to relax whilst getting a beauty fix, then try out some of these things! If you really want to treat yourself, then you can go for a spa day, morning or afternoon, but if you'd rather keep it a little more time-efficient, then the facemask or the bubble bath will totally work too.
Life as a busy mumpreneur can certainly be stressful and demanding which is why it's so important to incorporate relaxation methods into your schedule to prevent burnout. Treat yourself, you deserve it!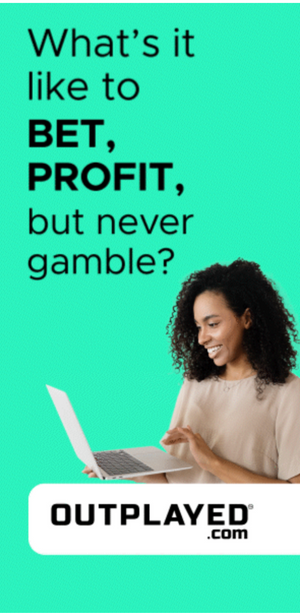 Please pin me!