Gifts under £20 for her
Posted on
If you're searching for some cheap gifts ideas for friends that won't break the bank then you're in the right place. I'm going to imagine you have a budget of anywhere from £0 to £20 and share some ideas of what you can treat your female friend to.
Gifts for her from £0 to £20
Budget = £20
£20 is a nice healthy budget for buying a friend a gift. For my friend's birthdays I'd usually spend anywhere from £10 to £15 usually, so £20 would really be spoiling them! Here are some ideas of what to spend that twenty on:
Restaurant gift card - £20 is a great figure for buying a restaurant voucher as they'll be able to treat themselves to a free drink, main meal and possibly even desert or starter. If they are taking their partner then they might just be able to get away with a main meal and soft drink each, perhaps with a little extra cash spend. I personally love receiving restaurant vouchers as it's a great excuse to have a date night with my husband if we arrange childcare and also who doesn't love a free meal out?
Personalised gift - With £20 to spend on her, you will easily be able to buy an online personalised gift so they receive something unique to them. The Gift Co website have personalised gardening gloves, a trinket box, a vase and a purse for just £19.99 each so you can find something to suit your friends interests. They also have plenty of other ideas with prices starting from around £5.
Clothes from their favourite shop - If they love High Street brands then you'll be able to buy a nice day dress, jumper or perhaps even two t-shirts for £20. If you've no idea of their taste when it comes to clothing then opting for accessories and jewellery could be a winner, or take the safe option and choose a gift voucher instead so they can choose themselves.
Budget = £10-15
A 'posh' bunch of flowers - If they love receiving flowers then £10-£15 is going to afford a more premium bunch of flowers from your local supermarket or convenience store. Some of the supermarket flowers are stunning and for £15 or less, you'll be able to pick one of their best and most beautiful bunches.
Coffee and a catch up - This should be plenty to treat your friend to a cup of coffee or to share a pot of tea in a café. You might even afford a slice of cake each too, or at least let the birthday girl have one! I personally much prefer to see someone and spend time with them rather than receive a gift.
One month of Netflix - if they're a sucker for a good box set then a Netflix gift card for £10 is enough for them to have access for a whole month to binge watch their favourite shows to their heart's desire! Even if they already have it, it's still a great gift idea so they get to skip their Netflix bill for a month and watch for free (well, on you).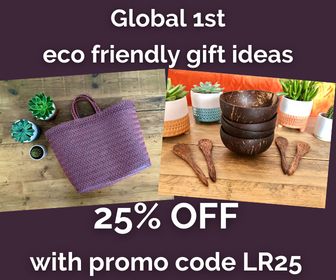 Budget = £5
A handpicked selection of their favourite treats - For a fiver you should be able to grab 5-10 of their favourite snack bars and treats from your local food store. Our Co-op often has two for £1 on Nakd bars which me and many of my friends love, so I'd be able to grab 10 for £5, wrap them in tissue paper, tie with string or a ribbon and voila - a delicious present perfect for a friend!
An alphabet mug - Many budget stores such as Wilko and Poundland often have alphabet mugs which make a great gift if you can find your friend's initial. If you have money leftover then you can buy a nice pack of pretty Pukka tea to go with the mug or fill it with some snacks!
Framed photo of you both - if you've a great photo of the both of you that's a great memory then have it printed and pop it in a frame that matches her home décor colour scheme.
Budget = £0
You should never give to receive and most people as adults don't expect presents for their birthday, so don't worry if money is super tight and you just can't afford to buy anything. If it's a friend you'd usually spend money on for their birthday, hence why you're reading this, then I'm sure they are aware of your financial situation and understanding. Or perhaps your friend is simply adamant she wants nothing or no money spent on her, but you still want to do something. Here are some ideas for you:
Take them for a free day out - there are so many options in most places for a free day out. Think local hills, woodlands and even events. There are often free events in cities such as the Balloon Fiesta in Bristol, Jazz Festival in Cheltenham and so on. These events that are not far from me are free to attend with plenty of entertainment and no entry fees. Check out your local what's on guides to see if you can find a free event to take your friend to. You still get to do something special for their birthday, spend time together and no money needs to be spent.
Cook them something -you could cook a dinner for your friend and have a good catch up, or you could bake some sweet treats as a gift. Or both!
Make them something - if you are crafty or arty then why not make your friend a gift? Paint them something beautiful, make a piece of jewellery or knit them a scarf. Homemade and handmade gifts are always so special compared to store bought items.