Get paid when you see ads online with Gener8
Posted on
I've been waiting a while to write this blog post as I wanted to make sure the Gener8 extension was legit. Gener8 has been about in BETA for several weeks now and I signed up for the Gener8 Chrome extension once I saw them mentioned by a Twitter user. I figured I had nothing to lose and only money to potentially gain!
I've now had my first cash out and so I want to share my first Gener8 review and impressions with you.
Want to make money when you see ads online? Read on to find out how!
Make money when you see ads online with Gener8
Gener8 is a browser extension that is quickly and easily installed on your web browser. It then sits there and you basically have to do nothing more to make money online!
Sounds too good to be true! So how does gener8 work?
Every time you see an ad powered by Gener8, you will earn money! Well, you will earn tokens that you can exchange for goods and gift vouchers. Or you can choose to donate the money you earn to charity.
Basically, brands pay websites to place their ads on their website. With Gener8 a portion of this income goes directly to you - the consumer!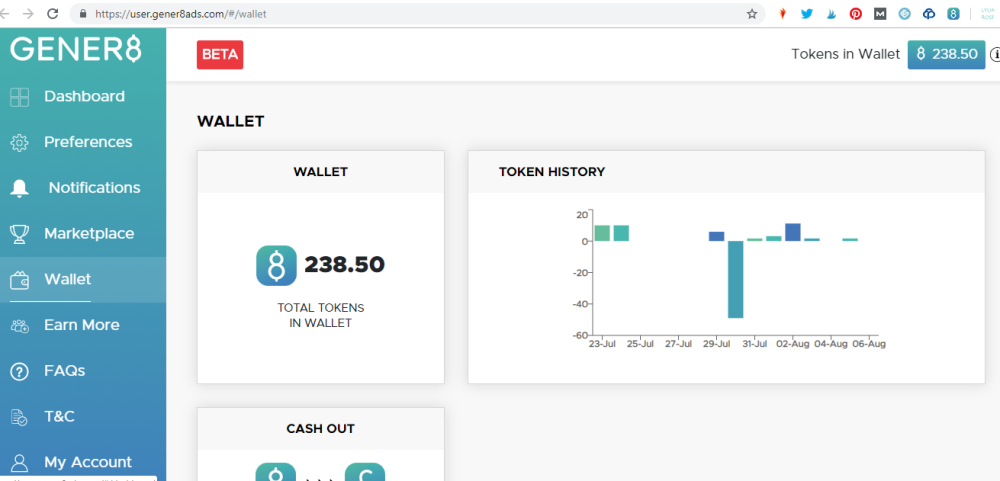 It's a clever way of getting us to see these ads and stopping us from installing ad-blockers.
By giving us, the consumer, some of the ad revenue, then we will be happy to see the ad instead of blocking it.
I personally never used ad-blockers anyway, so it's a great way to make some extra income online just browsing and using the web as I normally would. It has taken no effort on my part to so far earn up to £30 worth of Amazon gift vouchers.
How much money can I make with Gener8 ads?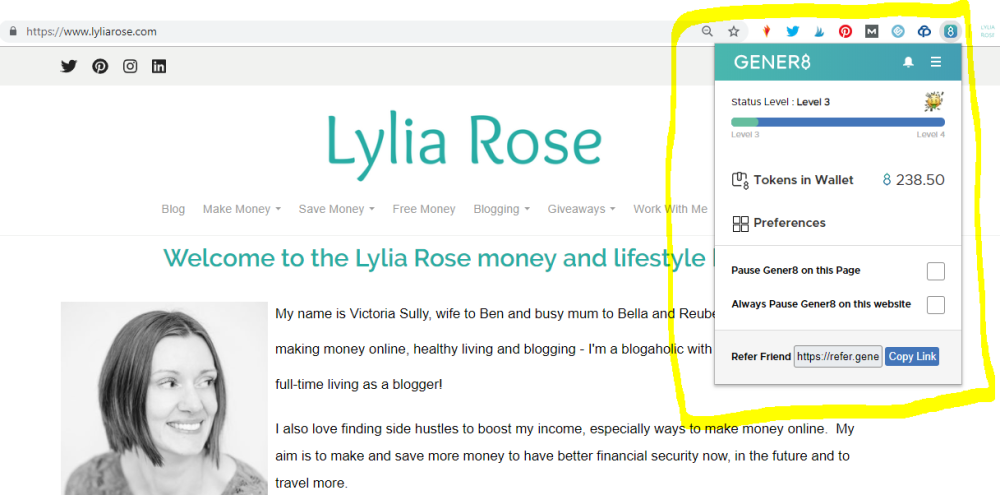 According to their website the average user earns 5-10 tokens a day and 100 tokens has a £9.99 value. So you could earn a fiver a week!
It depends on how many ads you see. If, like me, you are online almost all day then the earning potential could be much higher than someone who just checks their evenings every night or so.
It's 50 tokens for a £5 Amazon gift card, so this should be earnt in one week by the average internet user!
They reckon most people can make £20-£40 per month, just by using the internet as you normally would.
My thoughts on Gener8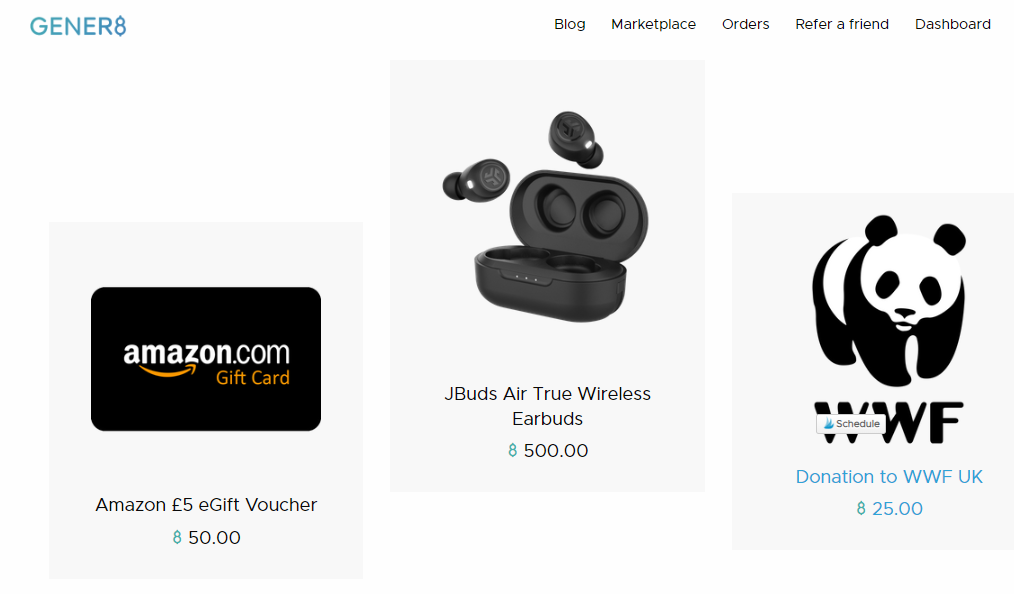 At first I was a bit dubious as they were so new and I could see I was earning tokens, yet I couldn't do anything with them. I'd also read a review that suggested Gener8 was fake so I was a little concerned. However, I thought they seemed trustworthy so I signed up to see for myself.
I'm glad I signed up when I did as it's meant I've been earning tokens whilst they were in their testing mode and now I have a nice bunch of tokens ready to exchange for Amazon vouchers once their Marketplace properly launches.
So far I have been able to exchange 50 tokens for a £5 voucher and I received it instantly.
I see ads all over the internet every day, so why wouldn't I want to make some of the ad revenue myself?!
It's a great idea and a win-win for both us as consumers and the advertisers who still get to reach us.
It's really easy to set up and then you just forget about it. You earn as you browse without having to do anything extra.
If you use the internet and see ads then the Gener8 browser extension is a no-brainer.
Click here to install Gener8 and get paid to see ads!