4 affordable or cost-effective ways to upgrade your flooring
Posted on
Have you ever considered upgrading your floors because they have worn off? Or maybe, you want to add some life back to your interior? But, has the thought of the expenses, which come along with upgrading your flooring, stopped you?
If yes, then you have come to the right place. We have all been there, we want to install new flooring, or we want to upgrade our current flooring, but the expenses are too high, that the dream of upgrading your floors gets faded.
Well, no need to worry! Here are some affordable ways you can use to upgrade your flooring, without breaking the bank.
1. Wooden flooring
Firstly, let's talk about a cost-effective solution. Wooden flooring is loved by millions as many believe it adds warmth to their house and makes their house look more spacious and inviting. Moreover, wooden flooring is really easy to clean. You can vacuum it, wipe it with a wet cloth or steam clean it. It is stain resistant so you just need to wipe out the stuff you have just spilled and problem solved. But let us tell you the primary reason people choose it: it's strong and durable. If you take good care of it, it can last for decades. Whilst it might not appear to be the cheapest cost upfront, it is a long-term cost effective solution. It can last for many years, or even a lifetime, so it saves money in the long run.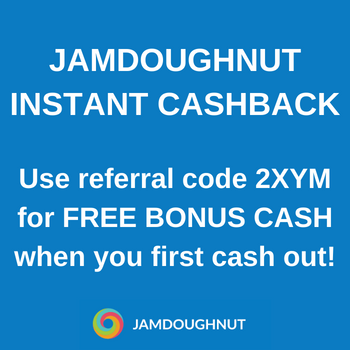 2. Wallpaper sheets
Who says wallpaper is only for walls? You can use them on your floors as well. Wallpapers are an amazing way to instantly change the look of your floors. What you will need to make your own wallpaper floors is: a wallpaper of any colour and pattern of your choice, which will go with the interior of your room, a strong adhesive or silicone glue and polyurethane. First, make sure your floor is free of debris and nice and smooth. If applying directly to your wooden floor then fill in any gaps and cracks with caulk and smooth off. Cut the wallpaper to the size of the floor that you are trying to cover. Next, stick or adhere the wallpaper onto the floor or onto a piece of wood if that's going down on the floor with the wallpaper attached. Apply three thick and smooth coats of polyurethane, allowing each coat to dry for around three hours. This will seal and protect the wallpaper floor and add a gloss if you choose a gloss version.
3. Paint your floors
This option is also amazing for those who are extremely tight on a budget. You can paint floors with a paint that is suitable to be applied on wood or vinyl. There are paints that can be applied directly to all sorts of materials nowadays, from wood to tiles, and they are very reasonable in price. This is a fast and cheap solution to really update the look of your floors easily.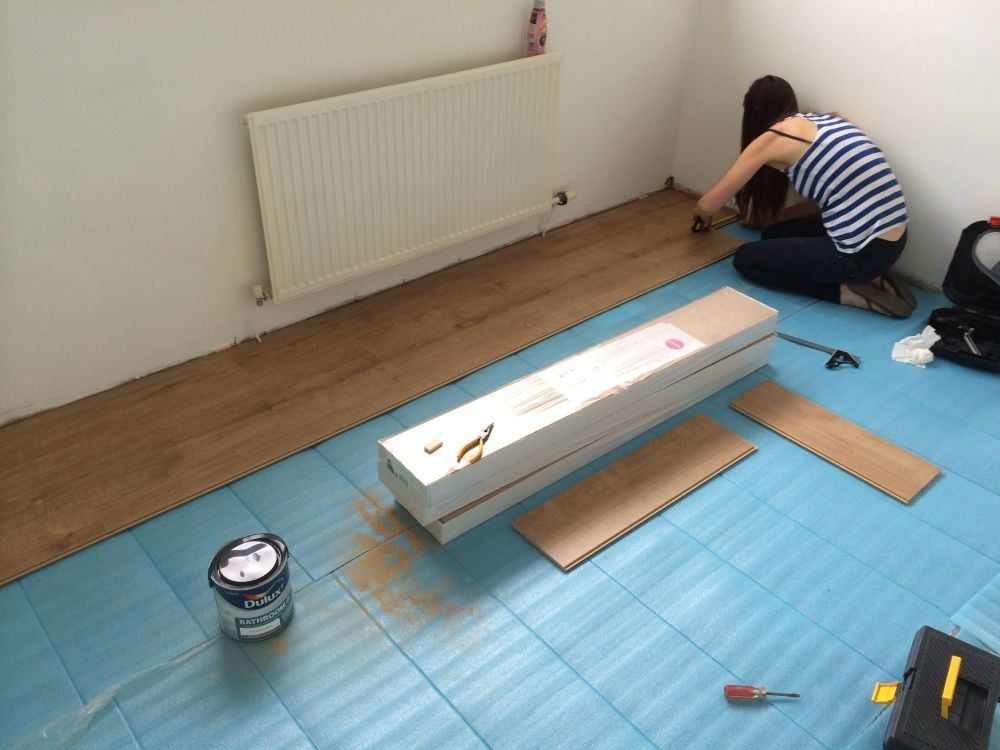 4. Laminate flooring
Laminate flooring is one of the most affordable flooring options there are. An amazing thing about laminate flooring is that they are cheap but can be made to look like any other flooring like wood, vinyl, stone, and more. Moreover, as it's synthetic, the designs and colour range is limitless. Also, laminate flooring is easy to install as it comes in planks with no nails needed. Simply click the planks together. You may even be able to install it yourself. This also makes it easy for you to replace the parts which are beyond repair with ease. Just buy an extra pack to make sure you can fix any damaged boards over the years.
Final word
Whether you want a quick upgrade that's cheap for now or a longer cost-effective solution, there are plenty of flooring options available today to suit all budgets.