Holiday gift ideas for her to suit any budget
Posted on
When the Christmas holidays come around, we want to show our nearest and dearest how much they mean to us. Many of us will choose to do this by the giving and receiving of gifts as has become a tradition at this time of year. A well-thought gift shows those we care about that they are important to us and that we are grateful to have them in our lives. This means that some consideration needs to be put into the gift so that it shows your appreciation.
In this blog post we will explore some holiday gift ideas for her, for any budget. Some of these gifts can be extravagant, but even if your budget is limited, you can still find cheap but thoughtful Christmas gifts for the occasion.
Unusual and unique gifts
Some people like to search high and low to find a gift that no other person has thought of. Unusual and unique gifts can best be found at artists markets. These are usually listed on local events websites and noticeboards, so check these to see what is happening in your local area.
It's also possible to give a traditional gift with a twist to make it unique. For example, if you love to give flowers to your partner, but want something a little more out of the ordinary, then unique flower gifts can be found on this website. You can give a gold plated rose that lasts forever. It doesn't get much more unique than that!
You can also make a gift unique by customising it with the recipient's initial or full name. If you share a nickname just between the two of you, incorporate that into your gift in some way. There are lots of handmade sites online nowadays that make it so easy for you to order something truly unique, whether it's unique because it's handmade, a custom order or a personalised item.
Handmade gifts are also very unique and don't have to be expensive. If you're great at making cakes then why not make your family and friends a set of cupcakes each? Wrap them in a cake box with ribbon and a personalised gift tag to turn them into the perfect gift.
Sometimes it's about thinking outside of the box when it comes to gift giving, especially if money is tight but you still want to give a present to a loved one. There are many ways you can make a gift for free which we'll go into in the next point.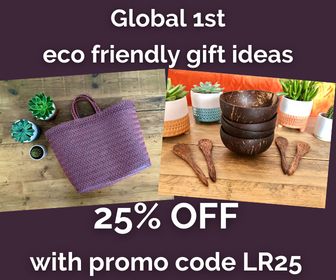 "Me time"
Gifts are given as a thank you, which makes people feel good. The gifts themselves can also create a feel-good factor and sense of wellbeing. For busy mums who are craving some "me time" then think outside the box for a gift. Perhaps they just want some dedicated time in peace to themselves so a luxurious facemask selection that relaxes and revives the mind could be the perfect idea. Just make sure they come with the promise of some childcare so they actually get a moment's peace to use them!
A pampering session at a local beauty salon, spa morning or massage whilst you mind her children is also a wonderful gift for a busy mum. Or choose a couples' massage and go with her, followed by a meal and a night in a local hotel whilst the children have a sleepover with friends or family. Sometimes a gift doesn't need to be wrapped, but an experience and quality time together that she'll treasure.
If there's no budget then giving your other half tokens for a massage from yourself and a 'night off being mum' or even a whole day is a great gift idea and its free.
Fashion lovers­
Lots of women love clothes and accessories so this makes a really easy gift choice. You might not know exactly what their taste is, which is when gift vouchers for their favourite stores come in so handy. A gift voucher lets them choose their own present and gives them an excuse to take some time out of their busy lives to go and treat themselves. You could even turn this into a shopping trip for the both of you. A day out to explore a new city and have lunch.
If you think you know what they'll like then don't be afraid to buy it. Just let them have the receipt so they can choose to swap it if it's not for them and make sure you're not offended if this is the case!
Handmade hamper
One of my favourite gift ideas is a handmade hamper. You can't usually go wrong with giving someone a selection of handpicked treats and perhaps even a pack of cosy socks and scented candle to finish off the hamper. If you know exactly what their favourite snacks are then this is an easy option that will always be gratefully received.
Gifts for crafters
If your loved one has a particular hobby or skill that they love to do, such as crafting, then it makes it very easy to find them a gift that they'll cherish. A personalised pair of silver plated crafter scissors, for example, is something you'll know they will need and use, but also has a personal touch to make them unique to every other pair of scissors out there. Take the hamper idea above and create a crafter's hamper full of useful items for their upcoming projects. If they're looking to improve their skills then a crating day or short course could be the perfect gift. For fun you could buy tickets to an upcoming craft fair for the both of you to enjoy together.
Final word
There are so many great gift ideas for her that you'll definitely be able to find something she loves that suits your budget.