ZIPZERO app review: snap receipts to save money on household bills
Posted on
ZIPZERO update
January 2021 - Since writing this blog post, ZIPZERO have not paid out since March 2020 for me personally.
My last cash out was 23.03.2020 (coincidentally the date we first went into lockdown in England) and my next request for cashout in April 2020 was voided.
I have had £15 in 'processing' mode for months now and another almost £40 in available and pending balances which I really hope I will be able to cash out.
So what's the deal with ZIPZERO? Why aren't they paying out? Is ZIPZERO a scam/legit?
They are apparently waiting for some investment or choosing the right investors, but given the pandemic, lockdowns and economic instability, the whole process has been going on for ages.
I have been snapping my receipts still with my fingers crossed that they will get investment and allow us to cash out again soon, but it's been so long now I don't know if it will happen.
I hope it does, but just be warned.
If you are already a member of ZIPZERO or thinking of signing up, you may not be able to cash out if they don't secure the finances they need.
It's up to you whether you take the risk of spending time taking photos of your receipts without any guarantee of being rewarded.
Let's keep our fingers crossed they will be up and running with cash outs soon!
Here is my original review:
ZIPZERO review
In this blog post I will share my ZIPZERO review. ZIPZERO is a new receipt snapping app in the UK that gives you 1% of the value of all your receipts as cash towards your household's utility bills. I have been using this money saving app for one month and have already cashed out £9.93 towards my broadband and water bills - that's in addition to the money I am already making by snapping these same receipts on other receipt cashback apps.
Amazing!
Read on to discover what ZIPZERO is and how you can save money too. I'll also share my ZIPZERO payment proof.
What is ZIPZERO?
ZIPZERO is a way for you to turn any of your UK store receipts into cash!
You simply download the free ZIPZERO app and take photos of your receipts. Your ZIPZERO account will then be credited with 1% of the transaction value.
You can take a photo of any receipt from any UK store to get 1% back! There are no limitations on which receipts, unlike many other receipt snapping apps.
Once you have uploaded your receipt to the ZIPZERO app you will see amount in your pending balance. It takes a couple of days for the receipt to be verified and approved. Once approved, the funds will move into your available balance.
As soon as you have at least £1 in your available balance you can use the funds to pay towards your household bills!
It's really straightforward. Here's how ZIPZERO explain it:
"ZIPZERO gives you 1% of the value of any purchase every time you snap a photo of your receipt:
any receipt
for any purchase
at any shop
Get up to £50 each month to pay your utility bills of choice:
any bill
from any provider
at any time"
Which type of receipts can I use on ZIPZERO?
One of the great things about ZIPZERO is you can use any UK in-store receipt. There are no limitations on the type of store. It works on all UK store receipts!
How do I cash out on ZIPZERO?
ZIPZERO is unique in comparison to the other receipt snapping apps out there as you must use the funds to pay towards your household utility bills.
You can't withdraw the cash to spend as you please. At first I thought I'd rather the cash in my bank account, but actually I'm really enjoying 'zipping' my bills down!
And in effect, the less I have to pay off my bills each month, the more money I have in my pocket!
This is where their name comes from - they want to help you 'zip' your bills down to 'zero'!
How do I pay my bills with ZIPZERO?
To pay your bills you simply add your chosen billers to their app. You need their sort code, bank account number and your identifying customer reference or customer account number.
The billers they suggest you include are council tax, water, mobile phone, broadband, gas and electric.
I have been able to add my broadband account and our water account.
Some billers don't have a way of paying by bank transfer, so you will only be able to pay those who let you. You can also contact ZIPZERO if you need assistance as there might be a way they can set up a biller on the app even if you can't find the billers bank details yourself. This is exactly what happened to me and I will explain below.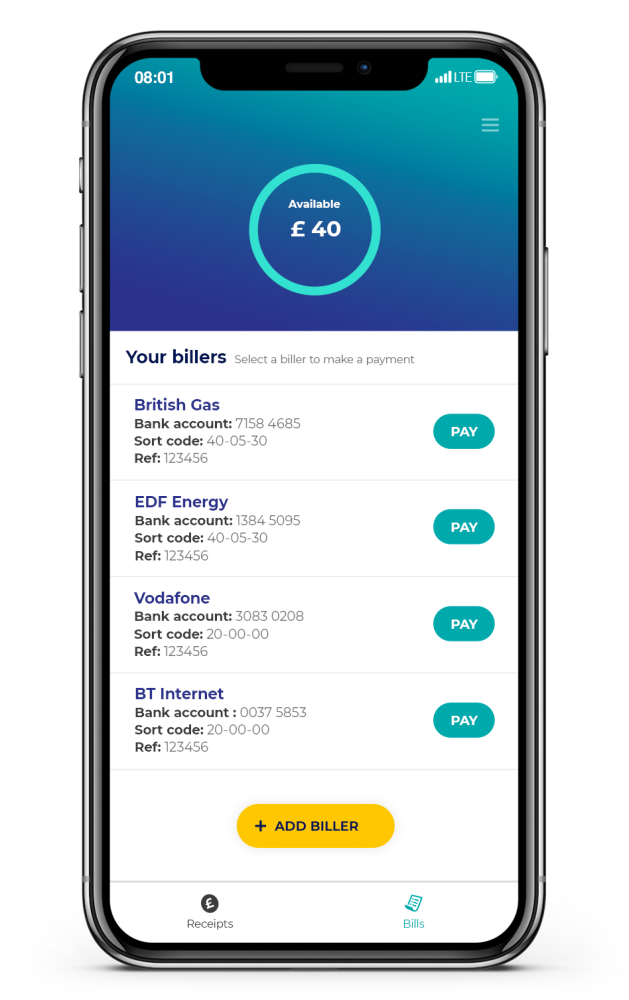 ZIPZERO customer service
I have been very impressed with the customer service at ZIPZERO. I had a slight problem as I was worried I wouldn't be able to find a biller to pay with the app. I pay all my household bills by direct debit and none of my bills had any internet banking details listed. I tweeted out to my billers and even contacted some of their customer services to see how I could make extra payments by bank transfer.
I also reached out to ZIPZERO who responded really quickly and were keen to help me out. Even though Virgin Media told me I couldn't make additional bank transfer payments, ZIPZERO were able to set up a payment to my account from their app after all.
If, like me, you can't find your billers payment details on your statements then do get in touch with ZIPZERO as they are more than willing to help and resolve any issues.
So long as you can add at least one biller then it's worth it.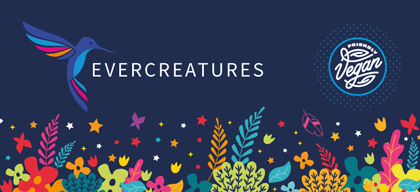 How much money can I make on ZIPZERO?
The sky is the limit… well kind of! They do have an upper limit of £50 per month, but you'd have to spend £5000 in one month in stores to reach this, so that's pretty unattainable for most of us!
This means you're going to get 1% of the value back of all your in-store purchases with ZIPZERO, unless you spend over £5000 in stores.
Just remember to get receipts for all your store purchases!
The best part is you don't need to do anything different. You don't need to buy anything specific, you just need to continue shopping as normal and you'll get 1% back on all your purchases, just as they are.
ZIPZERO payment proof
I have so far paid a whopping £9.93 towards my bills in just one month! This means I have spent £993 in one month, but that's not surprising as we are currently doing some home improvements so we're spending more than usual. We also easily spend £400 per month in the supermarkets and around £250 on fuel each month, so 1% of this is £6.50 that we can definitely put towards our bills each month!
Here is some payment proof showing my pay-outs from ZIPZERO to my billers. You can tell it's not my usual direct debit of around £40 as they are much smaller amounts which are happily chipping away at reducing my household bills.
You can, of course, choose to save your earnings up to eradicate a bill in full, or you can use the cash in smaller chunks as and when it's ready to use in your available balance. I was using small amounts to test the app, but now I might start saving up a minimum of £10 or so and paying a larger chunk off each bill, each time.
Severn Trent ZIPZERO payment proof from my online account:

Virgin ZIPZERO payment proof from my online account:

How do I sign up to ZIPZERO?
They are available as a free download on the AppStore or Google Play. Simply get the app and start saving money on your household bills today. Find out more at their website and sign up to ZIPZERO at https://zipzero.com/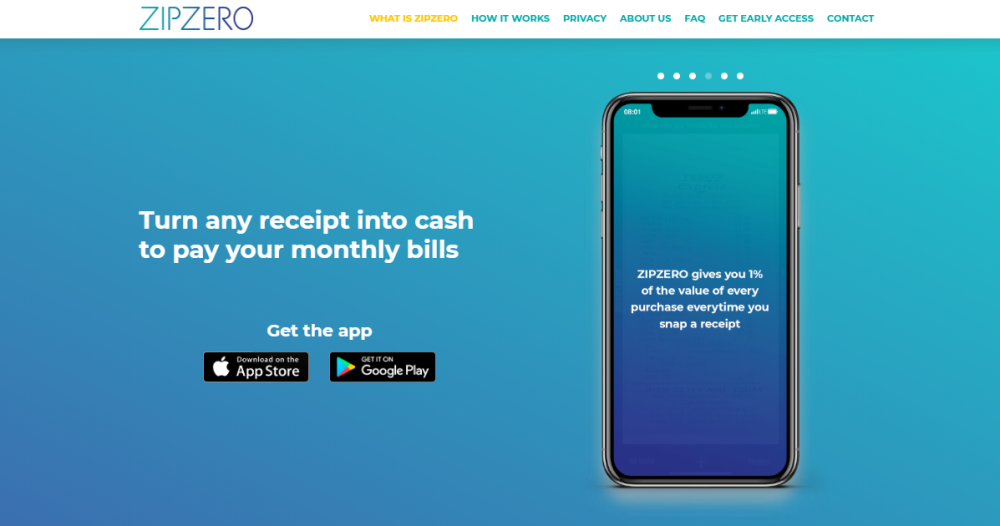 Happy saving money!
Please pin me!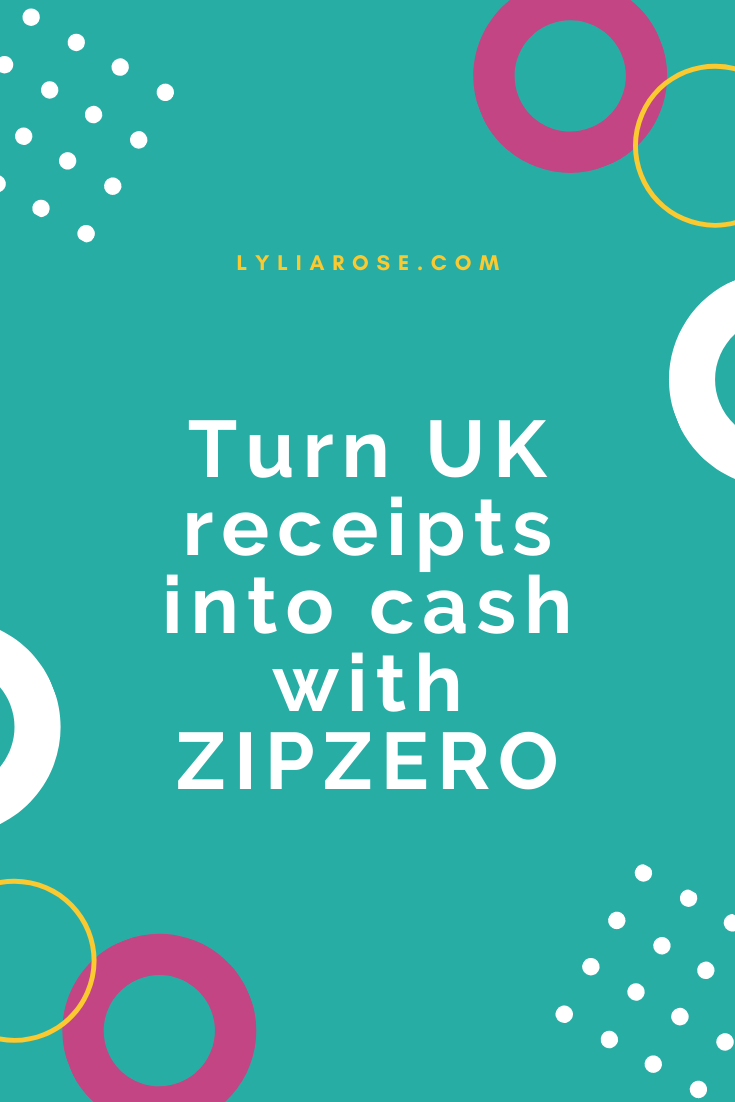 More ways to save money
Mustard promises to beat your cheapest car insurance quote
Get money back for things you already buy
3 tips for cheaper car insurance
Save £25 on your first Airbnb accommodation booking
Save money with these UK Voucher Codes
Save lots of money with these blog posts
How we saved £6500 in 6 months
20 ways to make & save more money in 2019
Click here for a free trial of contact lenses
£50 off your first Bulb bill and save up to £357 per year on your energy bills
I saved £800 cashback in 2 years with Top Cashback
Save money on family days out and meals with Kids Pass
Get a free Mister Maker or Toucan Box for your child
Win the whole cost of your online shop with cashback site Boom25
5 ways to save money on every store shopping trip
How to save money at the supermarket with Shopmium
Let Look After My Bills automatically save you money on your energy bills
Save money and let yboo find your best mobile phone deal
Save money on your mobile phone bill with Airtime Rewards
Top Cashback UK review: £1266 free cash back in 3.5 years
Families save an average of £316 on energy bills with Migrate