Money tips when buying your first home
Posted on
Buying your first home is a very exciting yet daunting process. So it's important that you're prepared for what it takes before taking the leap.
Unfortunately, purchasing your first home is an expensive venture – therefore, you must be organised and ready for what's about to come.
If you're thinking about moving into your first home, but don't know where to start, here are some money tips to make the journey to becoming a homeowner is a little less stressful.
Budget, budget, budget
As a first-time homeowner, it can seem incredibly difficult working out how much you can realistically spend and whether the house and land packages you're viewing are reasonably priced. Therefore, it's a good idea to look at your finances and budget before starting the house hunt.
By looking at your finances and enquiring about what mortgage you'll be eligible for, you'll be able to forecast how much your monthly outlay will be. Unless you're a millionaire, you won't be able to afford a high mortgage each month – especially when the property comes with a large initial deposit.
You should also take into consideration the current interest rates on mortgages, especially if they are low. It's likely they can rise and if you opt for a fixed deal, then the interest rates could be higher, along with your payments, when your first deal ends. Make sure you can afford to pay more each month and don't max out. Leave some room for interest rates to go up.
Once you know exactly what you can afford each month, with some money to spare, then you'll need to look at your current budgeting situation.
You want to budget out your finances to make sure that you're not spending more than you can afford every year.
You need to prove to the lender that you can afford the new mortgage easily and they should lend you the money.
Make sure you have a realistic amount in mind for your mortgage repayments each month and work out how much you need to borrow and over what term.
During this stage, consider the various types of mortgages that are out there – do you want a fixed rate mortgage or a variable one?
This is one of the main things you should keep in mind when buying your first property. A safe option as a first time buyer is a fixed rate so you know exactly how much your monthly payment will be and you can budget accordingly. If interest rates are low then it also guarantees this low rate for a fixed term.
Start saving early
As mentioned, buying your first home isn't a cheap venture. Therefore, it's a good idea to start saving for it early.
So to save money in the longer term, think about saving for the deposit and other costs associated with the move a while in advance.
It's sensible to set up a savings account when purchasing your first home. As well as the various Government-backed schemes available (such as a Lifetime ISA or the previous Help-to-Buy), a savings account is a great way to put away money for a property whilst on the house hunt.
You can only save £4000 per year in the LISA, so if you plan to save more then you'll want to look into other ISAs and savings accounts that have good returns and allow you access to your money when you need it.
You'll need to save a deposit and for various other legal and moving costs.
It's well worth conducting thorough research before setting up a savings account, as many different banks offer different rates. The terms and conditions can also vary, meaning that you may be restricted on when you can withdraw the funds. Make sure you can access them and withdraw when you are ready to buy a house and need to transfer the deposit.
An alternative to a savings account is is a Certificate of Deposit. Sold by many credit unions and banks, they are similar to savings accounts and considered as a 'risk free' option. A Certificate of Deposit gives a premium interest rate in exchange for the customer leaving an untouched deposit for a predetermined period of time. You could get a better return than a regular savings account. You can use a CD calculator online to work out what the returns will be.
With this option, however, it's important to know that it only requires one deposit, which can't be touched until its maturity date – whereas a savings account allows for additional deposits and might allow access sooner.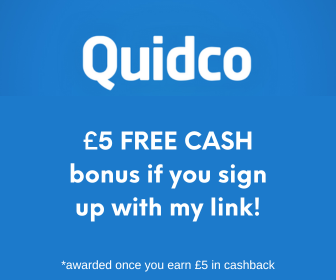 Reduce expenses
Often, homeowners will pay out a lot on moving. From new furniture to hiring professional movers, the costs will quickly start to ramp up. To save money for your first home, consider finding second-hand/cheaper furniture pieces and arranging to move in with the help of your loved ones.
These two simple changes will help you to save money, which you can then put back into the house – for either redecorating, paying your mortgage, etc.
Do you find that you're often eating out? Or perhaps you spend more on clothes that you realistically should. Believe it or not, those little extras add up. If you want to buy a house this year or in a couple of years, it's time to cut back and think about how you can effectively save. You could also temporarily put a hold on subscriptions that you have.
Although it might seem as though you're missing out. The cash that you're saving is worth it – and you'll have your own home in no time at all. However, when it comes to cutting down, don't limit yourself completely – you still want to have fun, of course. Instead, perhaps opt for cheaper or free activities – such as picnics in the park, hikes or attending free events in your local area.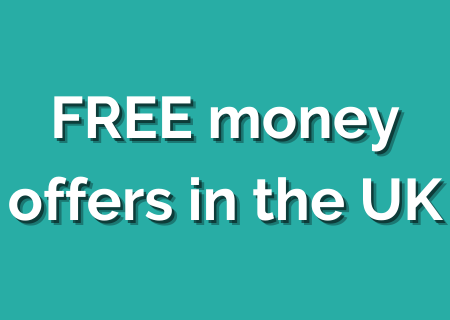 Work out a realistic timeline
Once you've budgeted, worked out exactly how much you can borrow and saved a deposit you'll need to get an agreement in principle from your mortgage lender.
This document proves that you have been to the lender and they will lend you said amount of money following the full application.
It will also let you know for certain how much you can borrow for a mortgage, based on your income. You can then look for a house within your price range.
Now it's time to start looking for properties.
To save money in the long term during this stage, consider setting a realistic timeline. You don't want to accrue more costs because of a lengthy sale process. So it's vital that you think about when you can make the move and how long it will take for you to move in.
Do you have a job in a different city? Then it's time to look for a new role (unless you can easily commute). You don't want to spend all of your time and money commuting to your new home. So think about ways that you can get around this. Your company might also allow you to work from home.
Where do you want to live? Location is a crucial consideration when buying your first home. You'll want to be within amenities and easy reach of your loved ones. Therefore, it's worth looking for properties that are close to transport links. You can discover these by looking at properties on various websites that allow you to filter the options – such as Zoopla.
If you have children or plan on having children then take into consideration the local schools and whether it's a good/practical area to raise a family.
Final word
By preparing in advance – whether it be by budgeting or cutting down on the little luxuries, you'll find that you're in a much better position when it comes to moving day. Buying a house is expensive, but if you start saving and planning in advance then you'll be more than prepared.