5 ways to make money during the lockdown
Posted on
Thanks to the wonders of the online world, you can spend your time in lockdown making money online, instead of binging Tiger King on Netflix…!
Well, you can do both if you like!
Not sure how to do it? Don't worry, I've put together some of the best ways you can earn some extra money from the comfort of your home during the coronavirus lockdown. If there was ever a time to start a side hustle to boost your income, then this is it. Discover some of the best side hustles and links to further resources below.
1. Sell your products online
If you've been using your extra time in quarantine to be productive and start creating your own products, why not start selling them online?
There is always a market for anything and everything, so put on your seller hat and market your products to those you think would be interested.
Craft products can be sold on the likes of Etsy, eBay and Folksy. You can even sell the via Facebook Marketplace and offer a postage option whilst collection in person is not allowed.
"Take it to the next level by creating an online store" recommends Magento agency in London Ad Lab. This will allow you to showcase your products better, reach a wider audience and boost your online presence.
There are lots of online stores you can create easily online even without any technical or coding experience. Have a play around with Create where you can have a free trial to see if it's the right ecommerce platform for you.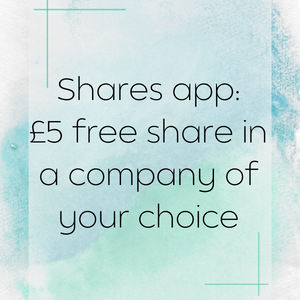 2. Freelance
Devon Mama also recommends selling any online skills that you might have. For instance, if you have been blogging for a while then you've acquired writing skills, photography skills, social media management skills and much more, so start selling those skills and making some extra money.
Promote your services using social media, join in with online networking events and sign up to gig sites like Fiverr to promote your digital services.
If you are a blogger then check out this huge list of websites to find paid blogging opportunities for your blog!
3. Get a sponsorship
If you have a large following on one of your online platforms, companies might reach you to create content about their product or brand.
But don't worry if you don't have such a large audience, Boo Roo and Tigger Too mentions that even "if you have a small audience, you can still do sponsored posts but will have to do a little bit more leg work to get sponsored."
If you have great engagement on your posts and people trust your recommendations then you have worth to a brand.
Turn your social media addiction into a money maker!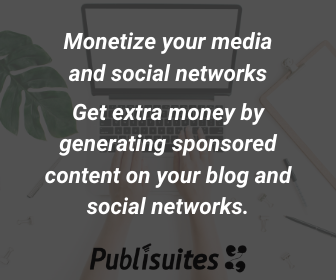 4. Tutor online
Another great way to use your skills is to become an online tutor. As Your Money Geek mentions, many parents are struggling with home schooling their kids, on top of everything else, so why not offer your services to tutor students online in whatever topic you're an expert at?
5. Become a virtual assistant
From replying to emails to organising a busy schedule, virtual assistants can do a variety of tasks to help businesses.
Simply decide what services you can offer your future clients and start pitching your ideas to various companies.
Final word
You might have more digital skills at your disposal than you first think. Use them to your advantage and start making some money from home! If you need more ideas then read my blog posts how to make money in one hour and how to make £1000 in a month online for even more ways to make money at home!
Want more? Here are 60 ways to make money online I've tried and tested!