Tips to avoid scams and be safe when online dating
Posted on
Online dating can be a lot of fun and it's how more and more people meet their other halves nowadays. With lockdowns and pandemics taking over our lives over the past year, more people are turning to online dating to find companionship and the person of their dreams!
Whilst online dating is a great way to meet a potential suitor, it's just like any other online platform when it comes to scams and people pretending to be someone they are not. When online dating it pays to be savvy and to have some knowledge about potential scams so you don't fall victim.
As with any type of dating, you also never know exactly who you are meeting, so it's vital you follow some important online dating safety tips to ensure you are safe. This is particularly important if you are a vulnerable person, which we'll cover later in this article.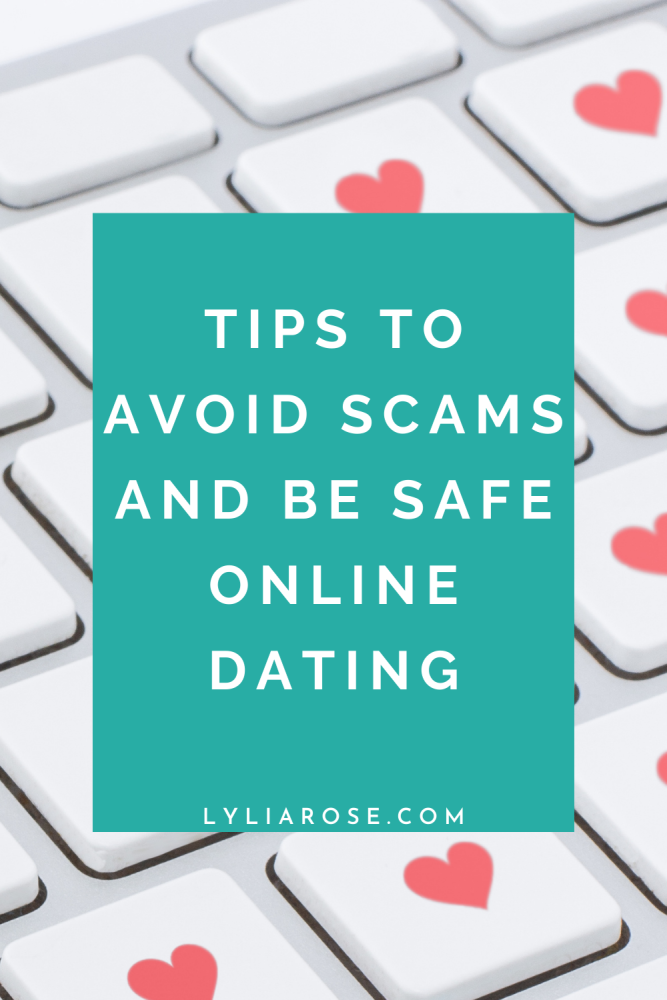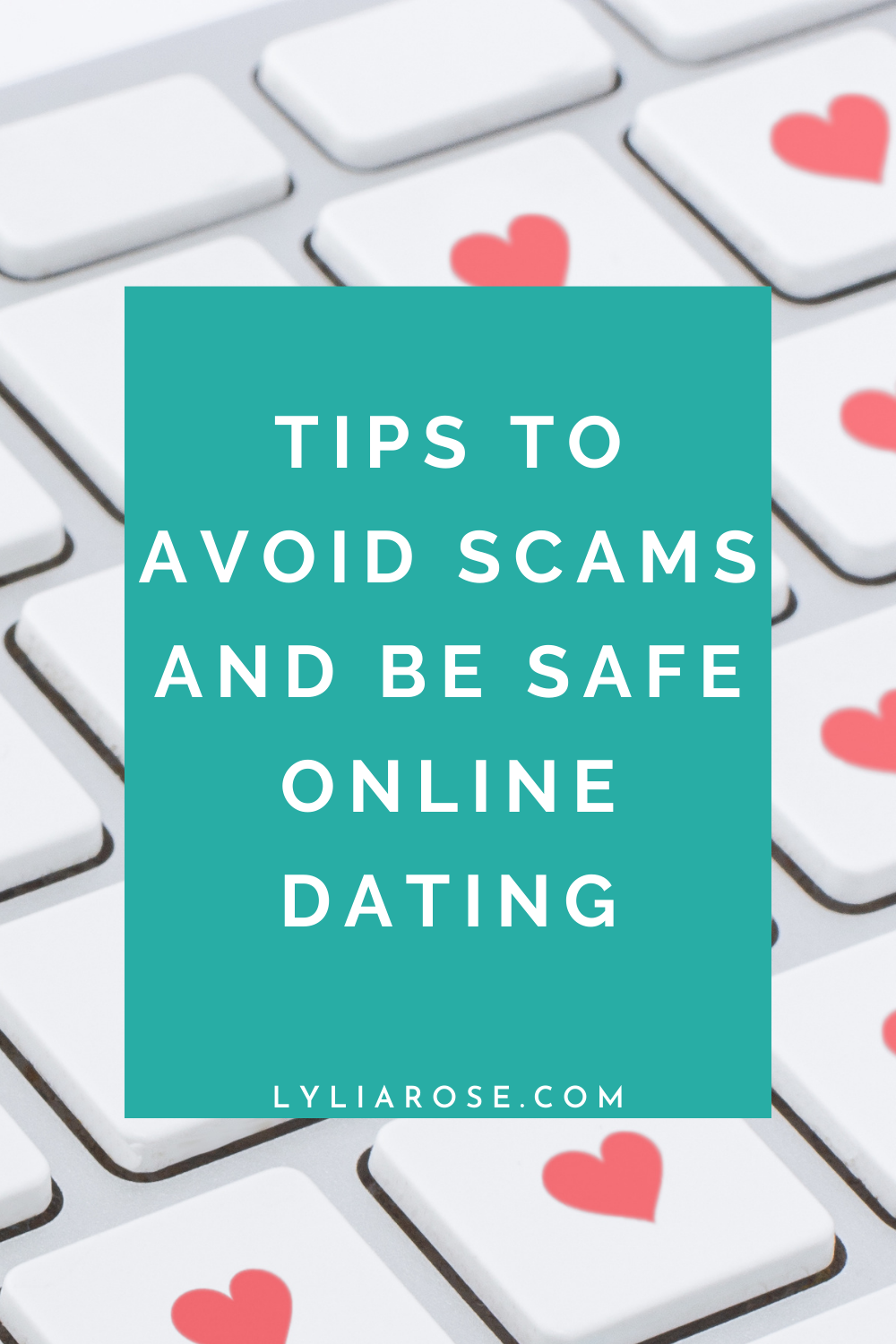 How to stay safe online dating
Online dating can be a rewarding experience, but it is also fraught with risks. It is important to take precautions to protect yourself from potential dangers. Read on to ensure you stay safe when dating and avoid online dating scams.
Always look at expert reviews before using a site
There are a lot of dating sites and dating apps out there that look good on the surface but only exist to separate you from your hard-earned cash. These are sites that are full of fake profiles and have few if any, real members. They look great but are almost impossible to find dating success using.
In order to avoid wasting your time with these, you really need to get a little expert advice on what works and what doesn't. Depending on your situation, there are several different sites and apps that could make sense for you. For example, if you're an older woman looking for a younger guy Beyond Ages has a great list of the best cougar dating apps right now. For more traditional dating you can find several great listings of the apps that work and those that don't.
Make sure you're only looking at reviews from people who are using the apps they're ranking. Many of the big-name sites don't even do their own research, they just make a random list of apps based on who pays them the most!
Talking online
One of the great advantages to online dating is you can talk to the person via an instant messaging service or online dating website, without ever needing to give out any personal information such as your real phone number or address. This means you can chat to a potential match for as long as you feel comfortable before making arrangements to meet in person or give out any personal details.
On the other hand, it also means you have no idea exactly who you are talking to. They could be lying about everything and not even match their profile picture! There are lots of dating websites that let you chat via video, so when you are ready, move your conversation to a video chat and you can be sure they match their profile photos!
To stay safe be sure to:
Never give out personal information, especially not at first. If someone is asking for this information and it feels too soon then don't feel pressured. If they are asking for it right away then it could be a scammer.
Meeting up in person
Once you're confident you're a match and you have chatted enough online, then it's time to meet up, when you are ready of course!
This is probably the scariest part as you meet in person for the first time. It's also when you need to keep your safety in mind and follow some safety tips.
To stay safe be sure to:
Research your date before you meet up. When you are ready to meet up then research them online. In the US you can use a website like TruthFinder which has a people search tool, and do a background check on the person you plan to meet to ensure there are no red flags such as convictions, traffic records, worrying things on their social media and more. Also, you can see if they have social media profiles and confirm they are the person they say they are.
Meet in a public place. This ensures people are always around in case anything untoward happens.
Tell someone where you are going. Tell a friend or family member about your date, the location and the time. Let them know everything is fine afterwards.
There's still no need to reveal your address at this stage. Take your own transport to the date and back. Keep the date in a familiar area.
Don't get drunk! However tempting it may be, make sure you keep your composure.
How to stay safe dating as a disabled person
It can be scary dating for most people, but perhaps more so if you are a disabled person. However, that doesn't mean it's not possible!
There's a rise of niche dating websites that can match people with others in the same situation whether that's someone with a specific hobby or whether you want to meet someone else who is disabled. For example if you are deaf and feel you want to only date another deaf person who can totally understand your situation, then you can use a deaf dating website to find your perfect match.
And, of course, that's only if you feel comfortable doing so - you can use whichever dating sites you want!
Even if you use these niche dating sites and feel more comfortable dating someone else who is disabled, it's still important to follow all the online safety tips from above and the tips at the end of this blog post to avoid scammers. Believe me, they can be anywhere! Basically, keep your guard up in those early stages of online dating to ensure you are safe and the person is who they say they are.
To stay safe be sure to:
Let your date know about your disability and any limitations you might have when it comes to the date location/venue. Don't be afraid to have a chaperone if you need one, depending on the extent of your disability, or have someone who can take you to and from your date to always be nearby and ensure your safety.
Where to find more information about dating with a disability
Single Disabled have a disability dating website and a new YouTube channel which will focus on different disabilities in detail, helping disabled people to feel confident about dating and discover lots of tips and tricks.
Here's a great example of what to expect from their videos:
How to avoid scammers when online dating
Online scams come in many shapes and forms, but romance scams are probably some of the most heartless. The scammers prey on victims who are lonely and looking for love, playing on their emotions to extract cash.
According to this article, people have lost over $1 billion dollars in the past three years because of romance scams!
Here are some of the warning signs to look out for to avoid being scammed:
Being asked for personal and identifying information - no-one needs to know this information to chat to you and date you! Are they asking for your name, address, date of birth and other information that seems too revealing or irrelevant? They could be a scammer!
Asking for money - never ever ever send someone money who you don't know. Be aware that some of these scammers talk to their victims for months or even years, building up an online relationship to the point the victim feels like they know the person and can trust them, but it's all a huge scam. Never ever send someone money who you only know online. Even if they meet you in person, it's very weird to start asking a grown adult you are dating for money and warning bells should ring!
Asking for gift cards - scammers don't always ask for money, but gift cards too, so this should set your alarm bells ringing too.
Sob stories - do they have a sob story that's pulling at your heart strings? It might be a scam to eventually try and guilt you into giving them cash.
Moving too quickly - have you only been chatting a month and they're already talking about getting married and moving in together? Whilst 'love at first chat' can happen, it is pretty rare. If they're moving too quickly then it could be part of a scam.
Ultimately, if someone you have met starts asking you for money or gift cards on a dating website, then they are probably a scammer. If they are genuinely interested in dating you then the last thing they will be asking for is money!