Hiring writers for blog posts: are content writers cost efficient?
Posted on
If you've been writing your own blogs for a while, you know it involves a lot more than sitting at a keyboard and putting down your thoughts.
At the earliest stages, blog writing is easy. You have a clear idea of what you're writing about and a certain level of knowledge about your chosen topics. It might not take long to write a 500 to 1,000 word article but you need to source images, check for grammatical and spelling errors, and publish. As time goes on, there's less of a need to edit and you have found your go-to sources for visuals, but ideas start to run dry. More and more hours are spent researching specific topics within your area of expertise. Some of these you have to learn from the ground up. Successful blogs generate an income and you might then decide to create a separate blog on an associated or completely different subject to increase your earnings. And as your followers grow, you need to spend increasing time on your affiliate links and marketing strategies to ensure you make the most out of your efforts. Blogging isn't simple.
Many bloggers don't write their own content, especially when they hand-pick niche topics that they may not know much about but have proven to be money-makers. In 2021, these niches are:
Technology

Digital marketing

Finance

Fashion

Movies

Music

Health

Food

News

Personal development
Travel is also a popular choice, although lockdown restrictions have had a major effect. It seems that local travel searches are most popular at the start of 2021, with Google Map searches for local bed and breakfasts increasing by 20% from the same searches last year. International travel still seems a lifetime away.
But we all know that unique content is great content. And for any of the above topics - in fact, for any topic - keeping on top of the latest news can be a near full-time job. Unless you choose strictly visual content such as fashion and food, unique text-based posts are becoming harder and harder to write.
Planning ahead
Every successful blogger knows the importance of sticking to schedules and planning a blogging roadmap. Very few of us have the luxury of being able to sit back and enjoy the money rolling in. We need to integrate marketing strategies, content writing and publishing schedules, update content and links, network, and assess and start up new affiliate requests … the list never seems to get shorter, just longer. Sometimes, writing your own content - especially for multiple blogs - simply isn't feasible.
How much does it cost to hire a content writer?
Well, how long is a length of string? There is no global content writer's association that fixes per-word rates. And there are a number of additional tasks that you may or may not want to pass over to a creative third-party:
Formatting

Imagery

Graphics

Translation

Editing

Inserting keywords

Subtitling

Publishing
The top freelancer platforms - Upwork, Freelancer and Fiverr - host writers of every level who request hourly rates of between £3 and £105 an hour! Prices depend on experience, language mastery, specialist topics and (often) potluck. How do you pick the right content writer at the right price?
Save money on freelance content writers
As in most things, you usually get what you pay for. But large, feedback-based talent platforms are known to produce sleepers - new signups looking to generate positive feedback at lower rates. The trick is to search new profiles without feedback scores (not new profiles with low feedback scores). Get in right at the start and you may be able to get a few months of scheduled blogs at an extremely low price.
An alternative is to hire a non-native English speaker with expert knowledge of your blog's topic. In many parts of the world the cost of living is lower and the £ goes further. While the quality of the writing (in terms of grammar, spelling and vocabulary) may not match the quality or style of your blog, the hard work - the research - has been done. All you need to do is tidy it up and publish.
If you manage multiple blogs, another option is to hire a team of freelancers and upload different stages of blog production using a project collaboration tool. If you want unique visuals, add an as-yet-undiscovered graphic designer to your employee list. Search engine optimisation specialists with access to paid SEO tools can find the right keywords. A freelancer with a Shutterstock or Alamy subscription can supply quality photographs. Often, hiring individuals can be more cost-effective than paying agency prices for the full blogging service.
When you find new signups with little feedback, you are taking a gamble - but a minor one. And a cheap one. Furthermore, early clients tend to enjoy a higher level of freelancer loyalty. Your selected talent may reward you by keeping his or her rates low even as they join the ranks of established and very successful talent.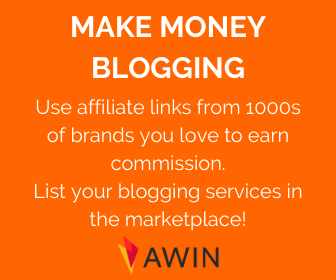 Making the most out of third-party content
Once you have a few months' worth of content (in rapidly-changing fields such as medicine and technology try not to write too far ahead), you need to justify the costs, however low they might be. Having someone take over time-consuming tasks gives you the opportunity to concentrate on monetisation. Fresh, regularly-scheduled, relevant and interesting content is a leading marketing strategy but very few marketing strategies achieve success alone. It's time to combine channels and methods to get the highest possible numbers of followers in as short a time as possible. After all, high-volume sticky blogging attracts affiliate partners.
One of the latest ways to get more traffic to your blog is to buy it. That's right - buy redirects from other (huge) websites for your blog. If you've considered paid traffic but are scared of increasing your bounce rate, think again. Bounce rates don't affect your Google search engine ranking. Buying website traffic alongside SEO, great content, social media marketing and backlinks will bring your blog to the attention of better (more lucrative) affiliate partners.
There's another side to web traffic that you might want to add to your monetisation roadmap - selling it. Web Traffic geeks explains the various ways to profit from paid traffic and, like all of the best website traffic providers, offers competitively-priced plans that forward 100% human visitors. You select your niches and decide over what period your visitors arrive and pay as little as £0.003 per person. The more engaging your blog and the more attractive the monetisation strategies, the higher your ROI. How else could you attract 10,000 to 200,000 people to your blog within a few short hours?
Web traffic geeks is available to businesses all over the globe. The US-based ultimate Web traffic offers a similarly reliable service. Both providers are reputable, successful and extremely transparent. If you have invested in freelance content, make sure as many people as possible come into contact with it. And make sure they are composed of your target audience. The providers mentioned here offer hundreds of target niches and a great range of geolocations and age-groups to ensure the right people arrive on your selected page when you want them to.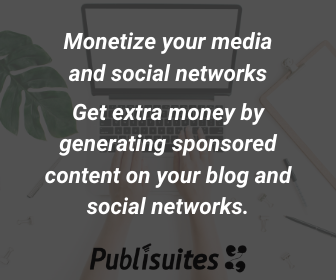 Blogging - your choice or your chore?
Blogging is nomadism. As long as you have access to the internet, you can work wherever you choose. Unfortunately, COVID-19 has forced many people to work from home. Others have been laid off and are searching for alternative ways to earn a living. Both situations have led to a surge in blogger populations. How many of these will remain online once life returns to normal? Competition is fierce.
With blogging, content counts. It's your personalised content and personality that bring people in, not the products you review or the links you provide. If blog writing is becoming a chore, perhaps it's time to reel someone else in. Sharing or handing over the task gives you time to focus on the money-making side. And don't forget, absence makes the heart grow fonder. After a break, your writer's block (or writer's frustration) may pass; you can return to what you love with the same enthusiasm as when you first began.
Want to make more money from your blog?
Check out this huge list of websites to find paid blogging opportunities for your blog and my 6 secrets to make more money from your blog!