The trendiest coat models for winter 2021 - 2022
Posted on
Once winter sets in, there's no doubt that you need to keep yourself warm and amid the changing weather conditions, choosing the right coat is essential. If you want to keep warm in style, then this short guide can help you to discover some of the trending models of coats for the upcoming season. If you're on a budget, then you can always take advantage of savings by using this Schuh discount code as Schuh now sell jackets as well as other clothing and shoes. While transitioning from autumn to winter weather can be challenging, due to unpredictable weather, you can literally get yourself covered by opting for a coat that will be adaptable between the two seasons.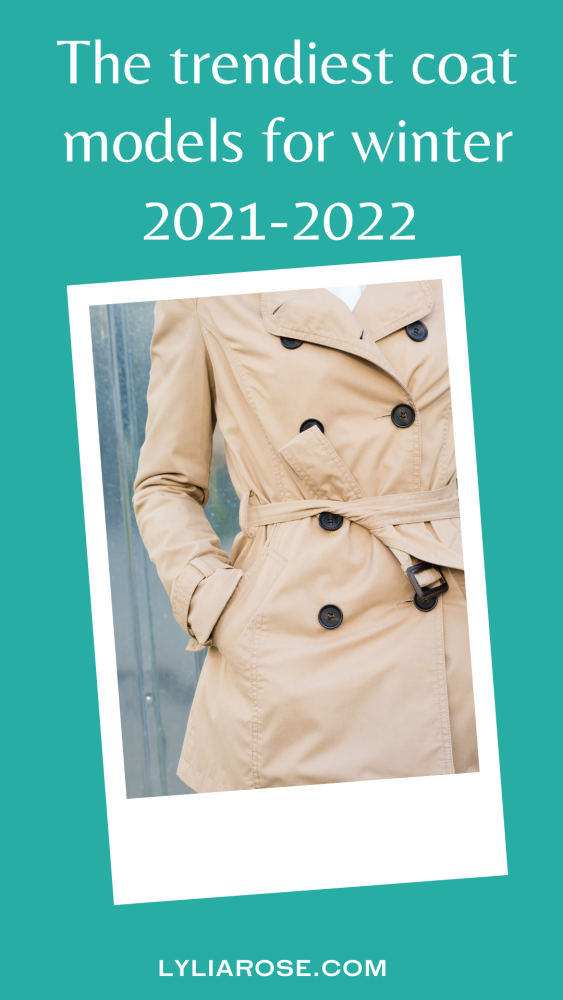 Puffer and padded style coats are already trending now. They're a great choice because they're comfortable, lightweight, and often waterproof. Examples include the Ted Baker Leeonie Padded Jacket. It's not too long or short and has both a zip and belt fastening, and the durable quilted material will keep you warm. The olive colour is ideal for the season and will work well with your autumn and early winter outfits, and collar detail adds an extra touch of style.
When we enter full winter mode, you can also go for a similar type of coat that's expected to be as popular this year as was in 2021. With the same quilted theme, but longer in length and a hood included, you can choose from a range of styles and colours. You can't go wrong with classic styles like the Anna Field Winter Coat.
If you prefer something a little more quirky, then you'll be glad to hear that another trend to expect is the return of patchwork style coats. You can find a huge collection of different kinds, choose from classic styles or bright and colourful patterns to keep your spirits up on the cold, dark days and they are often made with woollen materials so they're guaranteed to see you through the winter. The Joe Browns brand has an impressive collection for both men and women.
Another top trend is the Teddy coat, available from various top brands including the Gertrude Long Teddy Coat from UGG and also the Boden Canterbury Teddy Coat, in a sophisticated sapphire colour. The fuzzy coats will make you feel like you're actually being embraced by a lifesize teddy bear, so they are perfect for chilly winter days and nights and are also very smart and stylish.
For more formal outerwear, the winter season will undoubtedly include timeless classic long wool blended coats for both men and women. You can find a very stylish selection from Reiss such as the Gable Oatmeal Wool-Blend Epsom Overcoat for men, and the Brooks Wool Blend Longline Overcoat for women, available in black, camel or pink. These styles are ideal for any formal occasion and perfect for a professional look for the office.
If you prefer something more sporty, check out the trending jackets available from popular sports brands. Examples include the women's Akta Rev Quilt Crop Jacket from Fila. You could also check out the NAPAPIJRI range, where you can find great products like the Rainforest Winter jacket for men, and a whole range of other products to get you through the winter.
Hopefully, this guide will help you decide on the right coat for you, especially if you're keen on keeping up to date with all the latest fashion trends. Ultimately, your choice will depend on your personal style, preferences and budget, as well as the main purpose for which you intend to wear it. We're all in the same boat when it comes to surviving the average British winter which can involve some unexpected events! To keep in the loop about weather patterns this winter you can consult the Met Office website for the latest official forecasts.