5 Unique Places To Go On A Date In London
Posted on
Let's face it, sometimes London has a little too much to offer. Sure, it's a nice problem to have, but at the same time, too much choice can lead to no decisions being made and nothing actually happening!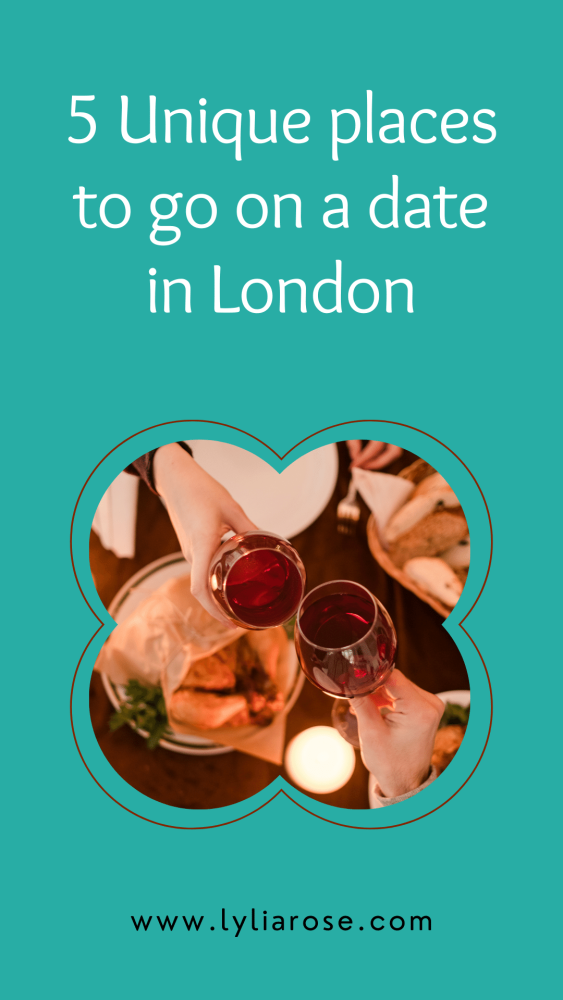 If you're determined to get away front the sort of bog-standard date nights that separate you from other couples, you'll need to do some serious planning and research. But who has the time?! We've got the top 5 unique places to go on a date in London. From drag brunches to climbing one of Europe's highest slides, there's something for every quirky couple here.
Life-Sized Monopoly Game
No more arguments over who gets to be the dog or the shoe here. Instead, you ARE the pieces! This giant lifelike Monopoly board puts you and your partner in the thick of it.
This immersive game sets challenges for you to overcome in order to win those famous Monopoly properties. Terrifying monocled mustache man in a top hat not included (unless you're dating someone from Shoreditch).
Drag Queens Bottomless Brunches
It has been scientifically proven that drag queens make everything better. So, how about a brunch with bottomless prosecco and some of the most side-splitting and raunchy comedy routines you've ever heard?
Sing along to pop classics, enjoy some good food and get more than a little tipsy while you're serenaded by a top drag queen. What more could you ask for in life?!
Jump London
Visit a strange world where the ground moves beneath you and you can barely keep your balance. Is it a night out in Cardiff? No! It's Jump London, the trampoline park that lets you bounce around with glee in a soft and cushioned environment.
Sometimes it's the small things in life that make the biggest impact. So let those big kids inside of you both roam free and find your inner child again with a trampoline date.
Ride the Slide at the ArcelorMittal Orbit
What's the longest journey from dizzying heights to lowest lows you can think of in East London? No, it isn't that time a stranger bored you to tears by explaining the entire plot of their awful book idea to you at some random party in Hackney. It's the slide at the famous ArcelorMittal Orbit slide!
With an incredible twelve twists and turns through the course of the slide, and speeds of up to 15 miles per hour, this is an adrenaline lover's dream.
Attend a Murder Mystery Evening
There's been a murder! And it's up to you and a rag-tag group of suspect characters to figure out who was responsible. London is awash with dinner and murder mystery packages, but if we may offer up a wildcard suggestion - find one with bad actors.
A murder mystery date needs bad acting like a B-movie needs a bad plot - it just makes it all so much more fun! And hey, (whisper it quietly), aren't dates supposed to be fun as well as romantic?