How to prevent your vehicle being stolen from the driveway
Posted on
Our vehicles are valuable, loved, an investment and for many, a lifeline for our ways of life. Therefore, it's only natural we want to protect them from theft. Many modern cars, vans and motorhomes will come with built in security devices but unfortunately this doesn't always prevent theft. Thieves are getting smarter and figuring out how to steal even some of the most protected vehicles. So, the big question is… What can we do to prevent our vehicles being stolen, especially from our own homes and driveways?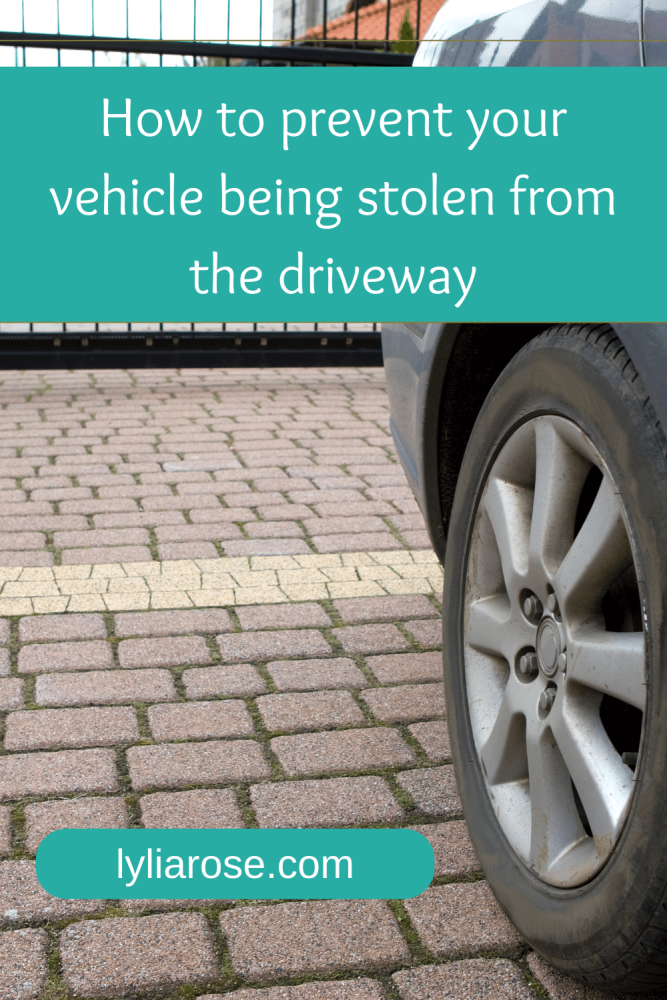 Here are some of the most common, and less common ways to protect and prevent car theft whilst parked on your driveway. I'm going to kick things off with the driveway itself.
Increase driveway security
If you have a gated driveway then the gate is a great place to start. If the gate isn't locked, then you can add locks, bolts or a hasp & staple with padlock to make things more difficult for a thief. If you have a decent budget then an electric or automated gate is the perfect solution.
Non-gated driveways also have plenty of options:
Folding parking posts or bollards. These can be raised and dropped at your convenience and locked when required. Again, if you have the budget then an electric, remote-controlled bollard which sinks into the ground can be installed. These can be a very effective protection method. It's worth investing some money here as thieves can quickly identify poor quality bollards and quickly remove padlocks.
CCTV, smart home security systems and video doorbells are a great addition to any driveway or street parking security. They also act as a visual deterrent. Many thieves might just walk on by if they spot security cameras covering a vehicle. If they don't, and manage to get away with your vehicle you still have video evidence of the crime which will help the police retrieve your stolen property. Pricing for security cameras can cost as little as £50.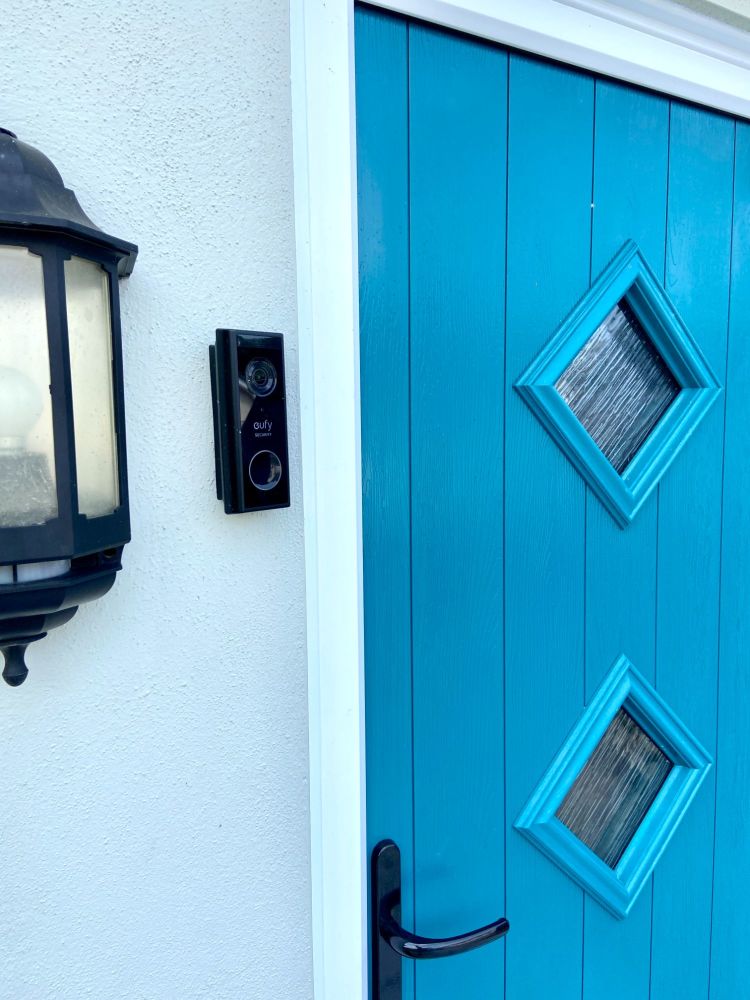 Dummy security devices. If you don't want to invest in a CCTV or security system then a dummy camera might do the trick. These can cost as little as £10 and offer a great visual deterrent.
Security motion sensing lights. Thieves tend to operate in the dark so installing a bright flood light and motion detection system can scare them off. These can also be great low-cost additions to your driveway security.
Motion sensing siren alarms. Similar to the flood light system these can be triggered when movement is detected and set off a loud ear splitting siren. This should easily scare off any intruders on your driveways.
Protecting the vehicle itself
Whilst there is plenty we can do to monitor and protect our driveway; some cunning thieves will be able to navigate these defences. Therefore, the next line of defence is the vehicle itself. Here are our top recommendations for your car, van or motorhome:
Steering wheel lock. Adding a steering wheel lock to your vehicle is a great way to deter a thief. They can be cumbersome but can be very successful at preventing your vehicle from being taken. The round, whole wheel locks are considered the best.
Pedal lock. Very similar to a steering wheel lock but instead it locks to your pedals preventing a thief from taking your vehicle. It isn't always a great visual deterrent but it will stop most thieves getting away with your car.
Wheel clamp lock. Stick this on your wheel and your car won't be going anywhere quickly. A great visual deterrent and easy to apply.
Gear stick lock. Prevent a thief from changing gear on a manual vehicle.
Install a kill switch. These can be wired into the ignition, a fuel line or battery which will prevent the vehicle from being started. The switch can be installed in a hidden place and easily switched on for a quick start. A thief wouldn't have a clue it was there or what to look for.
Install glass lamination. This slim film can be professionally installed on your side and rear windows. It will strengthen your windows and prevent them from shattering glass into the car if struck with force. Even if a thief is just trying to steal something inside your car, they're going to have a tough time.
Tracking your vehicle
If all else fails and you haven't managed to deter the thief then this can be a life saver. Hidden tracking devices on your vehicle can help you protect your car and locate it any time, anywhere. I've recently installed a PAJ GPS Vehicle Finder 2.0 4G to my campervan.
This amazingly detailed and comprehensive tracking device lets me locate my van wherever I am, at any time, using my phone, tablet and/or laptop. It was simple to install and gives me peace of mind over my pride and joy. If cleverly hidden, a thief wouldn't have a clue they were being tracked.
This device has so many cool features that I'd like to talk about a few in more detail:
Live tracking information. I can see exactly where my van is, where it has been and how fast it is going. This system provides live tracking information and history for the past 100 days. The information shows me exactly where the van has been, where it stopped, how long for and the speed during its journey.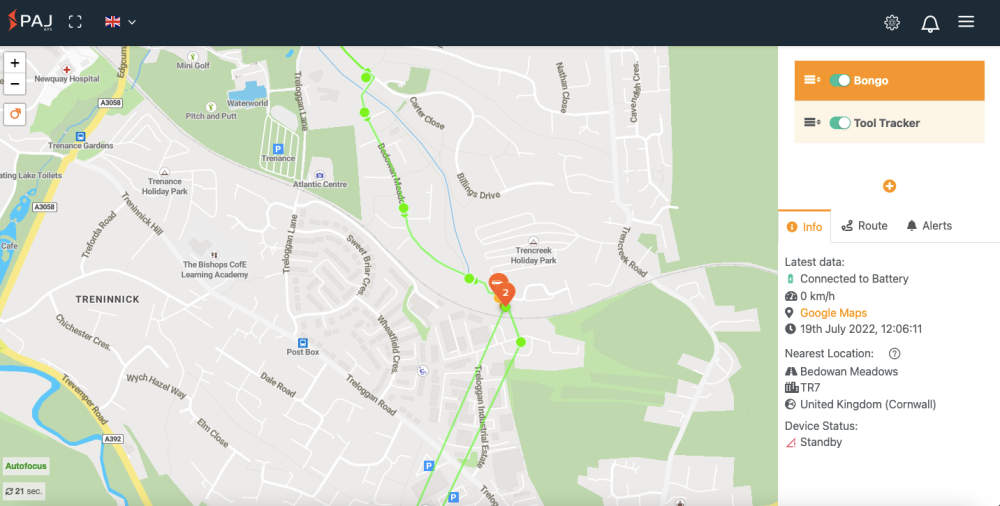 Instant notification and alert messaging. You can program this device to send push notifications (via the app) or send emails where certain events occur. For example, I want to be notified if my car moves out of a certain location. You can set a geographical fence on a map around your property, or your county for example and where the tracker leaves this area you receive a notification/email. The same can be applied for a set speed, a vibration, power interruption or even the ignition being turned on. I told you, that's pretty cool!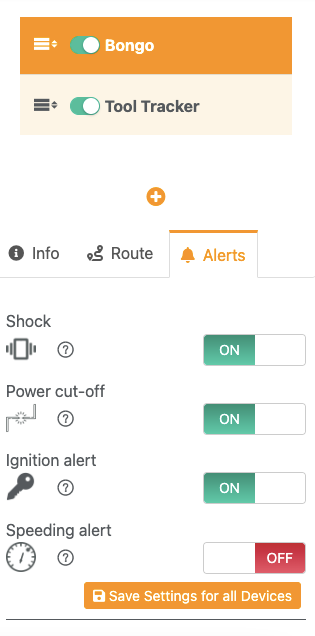 This particular model needs to be linked directly to the main battery which can be between 8-35v so it's suitable for any vehicle. Motorcycles all the way to large trucks. Once wired up it can be neatly hidden away in any location across the car. The more complicated the better so that thieves can't easily find it. It's even waterproof to IP67 which means it can be installed under the vehicle if you really wanted to. If the power supply is cut for any reason, the internal battery keeps the tracker active for another 24 hours. This can provide important information to find the last know location of the device before it was disconnected from the battery.
Another great benefit of having a device like the PAJ GPS Vehicle Finder is insurance companies love them! Tell your insurer that you've installed this and they will most likely give you a discounted rate.
In the box you will get the tracker, fused battery connection cable (to connect directly to the battery) and double-sided sticky tape. It can be self-installed or you can ask a local garage to fit this for you. I installed mine myself.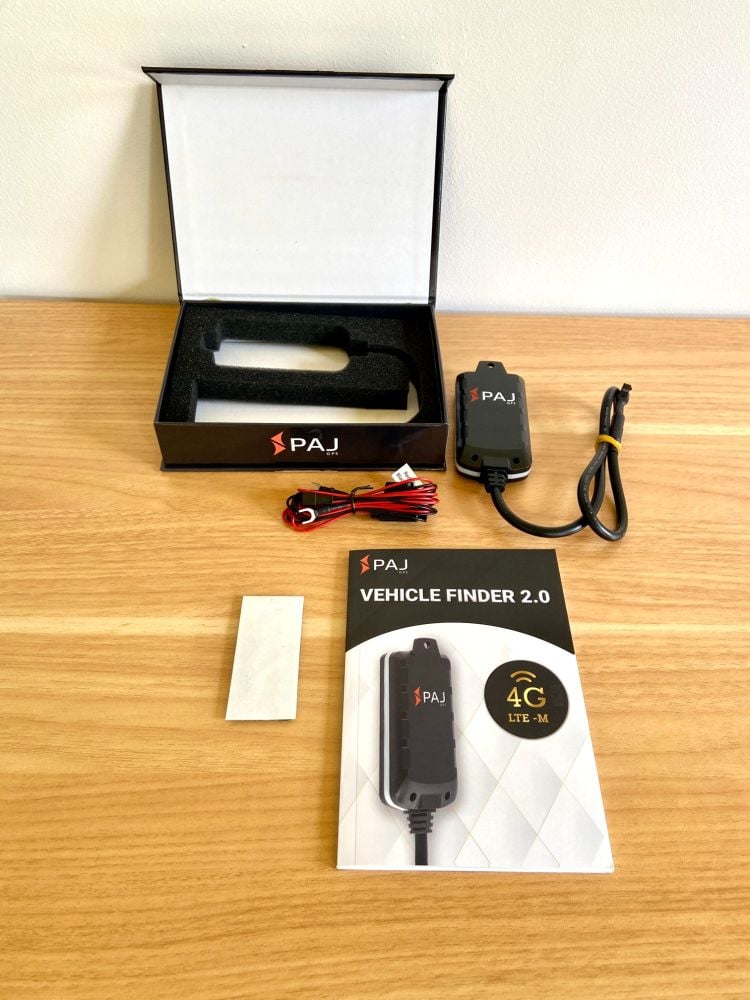 This is a subscription-based service so you'll need to sign up for full access to all the features, but for the price of a cup of coffee (£3.75) each month it's not going to break the bank.
PAJ also offer a number of other tracking devices which can be found on their website. There's a tracking device to suit most applications. I also have a PAJ tracker to track my tools!
Less common protection for your vehicle
Finally, here are a few more less common ways to protect your vehicle from those pesky thieves.
Etching your numberplate or din number onto your windows is a good way to deter thieves and prevent your car being taken apart for parts. Etching kits are available to buy from most online retailer and cost very little. It also means a thief would need to replace all the windows or try remove the etching in order to sell the car. This can be very time consuming and difficult.
DNA marking kits are ideal for marking your car and all the important components. Mini dots can be placed around the car and security stickers placed on windows. This both deters a thief and helps identify your car should it be stolen. Find out more on the SelectaDNA website.
A criminal might just be after your numberplate so that they can clone cars and commit crimes using your unique identifier. By swapping the standard screws for tamper proof screws you're going to make this much more difficult.
Keep your keys safe. Don't leave your keys near the front door where thieves might be able to fish them out through the letterbox. This is a common method of theft and the owner rarely understand how their car has been taken. Thieves can be cunning.
Remove belongings from view. Removing all items from view will help reduce your chances of being broken into. Many thieves are just looking for a quick smash and grab which can cost you. By simply removing any items from view we can remove that risk.
The same goes for car stereo fronts and sat-nav units. Remove these from the vehicle to reduce the risk of damage and theft.
Don't leave your logbook or service in the vehicle. This will make it easier for a thief to sell your car and you could become a victim of identity theft.
So there we have it. Hopefully this post has given you some good ideas to protect your pride and joy whilst it is parked on your driveway. There are lots of great ideas here. Implementing them all, or even the majority will make the job of a thief extremely difficult. Which is what we want to do.
Thanks for reading
Ben