Top 10 wardrobe essentials to build the perfect everyday outfit
Posted on
No matter what your style preference is, there are some items that simply have to appear in a very well-rounded wardrobe. It doesn't matter if you like to be glammed up all the time if you prefer vintage looks, if you're a sporty dresser or if you like to keep everything work-appropriate, there's a version of these basics available in every style under the sun. Whether you're a Skechers shoes person, someone who will only wear Gucci or a firm that believes that everything you wear should be made of natural fibres, these basics should still appear in your wardrobe.
10 must-have wardrobe basics
Lucky for you, we've got the low down on the essentials that every wardrobe should be stocked with. Read on for the details!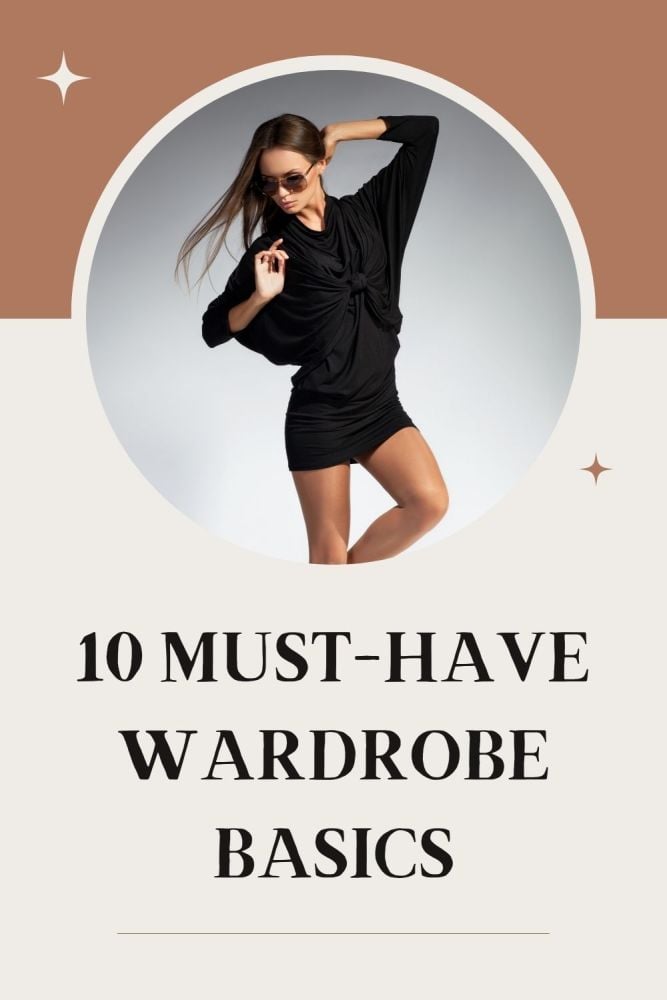 White button-up shirt
You'll seldom meet a more wearable item than a classic white button-up shirt. The style of shirt can vary according to your personal preferences, but we suggest going with a basic and long-wearing, natural fabric like cotton, poplin, linen or ramie. This white "dress" shirt, as some people might know it, will take you from the office to the beach, to date night and everywhere in between. If you buy one of high quality, you can wear it for years and years to come.
Classic blue jeans
Trends come and go, but a good pair of jeans is forever! If you want your favourite pair of jeans to stand the test of time and be true to your style as trends pass you by, we recommend going with a classic cut light and a high-waisted straight leg. We also advise selecting a classic blue rather than an acid wash or a trending colour.
Little black dress
There are absolutely no rules about how short or long this dress has to be, whether it has to be backless or long-sleeved. The chances are that at some point in your life, even if you are a dedicated wearer of bright patterns and prints, you will wear a little black dress for a happy or sad occasion. It's also an excellent garment to have on hand for surprise dates or meetings!
Carryall tote
Whether you choose something super casual like canvas, something classic and long-lasting like leather, or even a fabric festooned entirely with sequins is totally up to you. A carryall tote bag isn't just something you use for your shopping, but a style of handbag that will never, ever go out of fashion. You can get a lot in there, including a laptop, if you choose the right one, and you'll always look stylish doing it.
White tee
Even if you are not a fan of wearing t-shirts every day, there will come a time when you're invited to a sporting event, children's day out or picnic when you feel that a white tee is an appropriate choice. A slim-fit white tee is a great casula look with a pair of ripped jeans and lace-up pumps or sandals with hair thrown in a messy bun. To take the edge off the whiteness, opt for a slub cotton fabric. You never know how much you might enjoy wearing it!
Loafers
While loafers might seem all business to some people, they're a shoe that can be styled in a number of different ways. They've never really gone out of style, and it's doubtful that they ever will. The younger generations have been exposed to the joys of loafers via the platform in fun pastels; there's something for everyone!
Blazer
Oversized might be a new trend, but blazers certainly are not. Choose a style, fabric and colour or print that will be a "neutral" in your wardrobe: something that will be wearable with a number of different outfits on a number of different occasions. Keep your options open!
Leggings
While fashion experts differ on when the appropriate time is to wear leggings (some hold that they are NOT pants and are only to be worn at home or the gym, others maintain that they're the perfect pair of pants for everyday wear), it's true that every closet needs a few pairs of leggings. Perfect with an oversized tee to run errands and ferry the kids to school and clubs. They're stretchy, warm, and comfortable; what more could you ask for?
Trainers
Yes, we're talking to you too, high heel devotees! Trust us; when the day comes to move house or run around outside with the kids playing football, those Louboutins aren't going to serve you nearly as well as a pair of chic, simple trainers will.
Trench coat
The trench has been a fashion staple since its inception in the 1850s - although whether it's Burberry or Aquascutum who can claim credit, we'll never know. It was initially a military garment, but its long wearing practicality soon made it a fashion must-have. We love camel because it's a classic, but the colour is your choice alone.
Final word
These are essential items. They might not all be cheap, but nothing good ever is! If you use these basics as a starting point to grow your wardrobe, you will have a practical and sophisticated one in no time at all.