Living Room Flooring Ideas
Posted on
If you are considering your next living room makeover and are struggling to decide what type of flooring to choose then this article should give you a few good ideas, hints and tips. Selecting the most practical and aesthetically pleasing flooring will be a top priority but you will also need to consider a few other key features to make the most of this space. Check out these top living room flooring ideas for the new year ahead.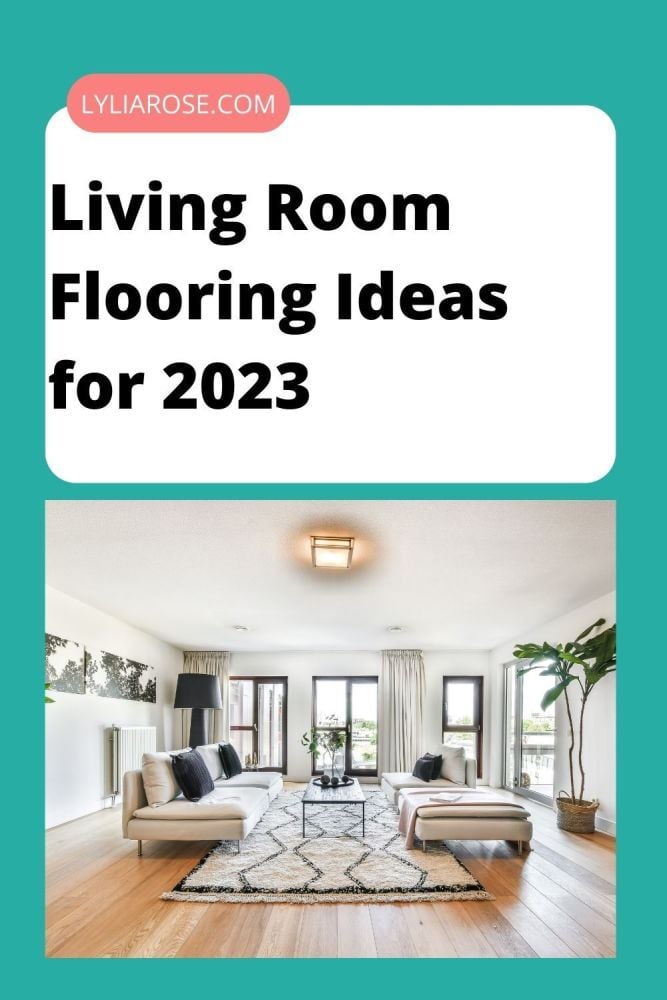 Measure up
Your first job will be to measure up and get an idea of the floor space you will be dealing with. Also, consider any joining rooms and if they will impact your decision on the type of flooring. Will the room flooring join seamlessly with the next or will there be a clear separation between them? Are you dealing with an open-plan space or an individual room?
Work out the space you will be supplying flooring for and take note of the dimensions as well as the overall space in square meters. (or feet if that's your preferred method) Just note, in the UK most flooring manufacturers will list their coverage in meters square and use the metric system for flooring sizes.
If you decided to choose wooden, laminate or tile flooring make sure to buy 10% extra material to allow for off-cuts and breakage.
Modern flooring styles
Many modern-style houses are now looking for new and exciting ways to decorate their living spaces. Traditional wooden floors and plain beige carpets are quickly fading away to make room for new and exciting materials. Whilst this isn't for everyone it's good to know the different options available for those adventurous types out there.
My favourites include polished concrete, parquet oak or bamboo styles, natural stonework, and mosaic tiling. Each has its own unique style and presence which will make a huge impact on interior spaces. Each can be suitable for underfloor heating systems and different-sized rooms.
Cork flooring is also a less well-known option for living rooms which comes with many benefits. Firstly it's soft under the foot and is made from 100% natural and renewable material. It will need to be sealed to prevent dirt and water from ruining it but it will last up to 200 years.
Traditional flooring types
For those who prefer traditional style flooring, they may look towards an oak colour in a lined pattern. They may also like the warmth of a plush carpet, somewhere to keep their feet warm in the colder months. Whether you opt for solid wood flooring on a budget, engineered wood or a laminate oak effect you will end up with that more traditional look and feel. Natural stone slabs can also fall into the traditional flooring group but can be considered a cooler option for many households. Adding rugs and more soft furnishings can help bring back much of the warmth and colour that this material lacks.
Types of wooden flooring
Installing solid hardwood flooring in place of an old carpet can be an expensive option - and incredibly troublesome to do on your own. However, there are more cost-effective alternatives if you still want that specific look.
Polyflor flooring has come across leaps and bounds to be an industry favourite in flooring by interior designers thanks to its perfectly replicated look of hardwood and other options. It's various protective safeguarding against stains, scratches and moisture make it easy, clean and maintainable. That is a major draw for the money-conscious homeowner.
Engineered wooden flooring is a great alternative to solid wood as it is manufactured using layers of solid wood and chipboards. They tend to offer much better flexibility when used with underfloor heating or in wet spaces such as kitchens or bathrooms. The fluctuations in heat tend to affect the expansion and contraction of the wood far less.
No matter what your budget is, luxury vinyl flooring, especially in styles such as oak parquet flooring, can provide a great-looking finish and add unrivalled durability to your living room floors.
You may also face the question of protecting your wooden flooring. Wood is a natural material and in all cases should be protected by a lacquer or oil of some type. These two protective techniques will provide a slightly different finish so it's important to know which one to go for. So which is best. Lacquered or oiled wooden flooring?
Add a feature rug
Hard flooring types can feel a bit bare when not accomplished by some soft furnishings so you should think about adding a feature rug of some sort. Different styles, shapes and sizes will all depend on your particular style and room size but these will become an essential item within the room.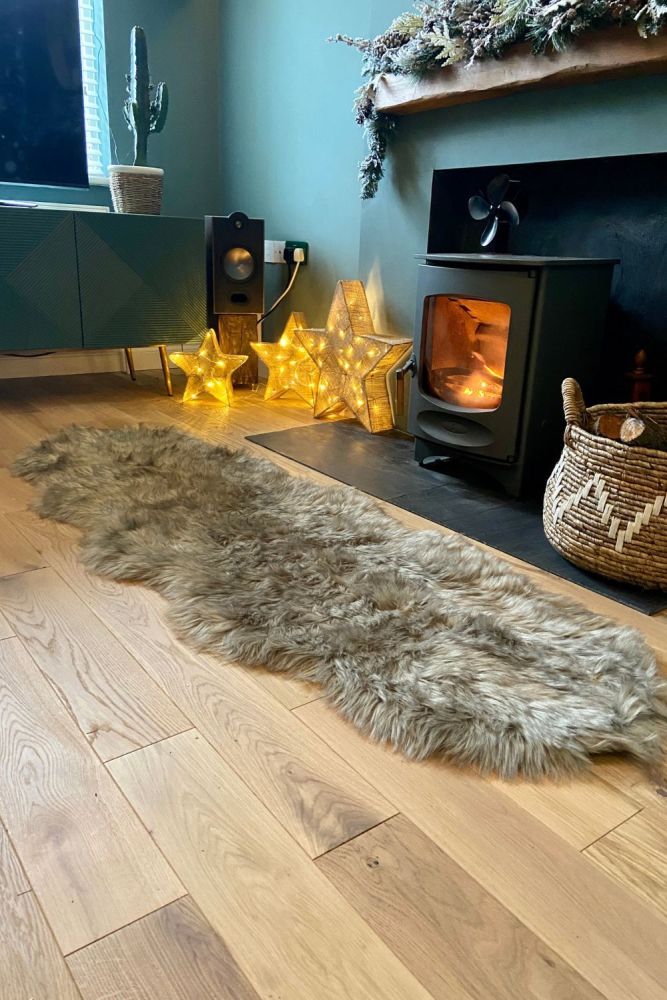 Carpet types – Plush or Natural?
Carpets can bring a cosy, warm feeling into a living room. But they aren't always practical, especially if you enjoy eating and drinking in this space. Spillages can cause havoc on this type of flooring which is why many opt for certain hard flooring types. However, those who enjoy carpets will have a whole list of types to choose from. I'm going to talk a little bit more about two less common types, plush and natural.
A plush carpet is a type of carpet that is made from wool, nylon, or polyester. This type of carpet has a thick pile which provides good insulation and soundproofing. It also has a soft and velvety feel to the touch.
Pile: A plush carpet's pile is usually between 3/8" and 1" thick. The pile height varies depending on the design of the rug.
Nylon: A plush carpet with nylon in it will not be as soft as one with wool. Nylon carpets are more durable than wool so they can last longer if properly taken care of. Also, they are less expensive than wool carpets so you will save money in the long run if you opt for this type of rug.
Polyester: Polyester carpets are not as popular as those made from wool or nylon because they do not have any natural fibres in them that make them softer to touch like other types
Natural carpets don't have to be made from wool or cotton. They could also be made from rustic seagrass or sisal. These can be weaved into intricate patterns, herringbone forms and mosaic styles. They tend to be less hard-wearing and therefore not suitable for high-traffic areas but are much more sustainable than plush-style carpeting.
Conclusion
As we can see there are a host of different flooring ideas that can stand outside the norm in the coming year. Some may require specialist installation but many will be suitable for the DIYer. It just depends on how far you want to go with your project and how unique you want your living room to be. Your house styling will largely dictate what you can and cannot get away with but think creatively and test small areas if you are unsure.