How To Save Money When You Shop For Clothes Online
Posted on
Online shopping changed the game when it came to the shopping scene. The clothing industry was altered irrevocably by the internet, and it continued to change as more and more people had access to and began to use it. It used to be that the only ways to get your hands on the newest styles were either by mail order or to get up, get dressed, and head down to the store, but no more! These days you can browse styles and collections from all over the world and order them to your door with a few little clicks.
If you, like most of us, turn to online shopping as your way to get your fashion fix fast, then there are a few things that we feel we should share with you. Online shopping is not only great because it's fast, simple, and effort-free, but it's also great because when you online shop, you can get all kinds of amazing deals and discounts that you might not always have access to in stores. You could find womens dresses at a fraction of the full price. You might be able to get three items and the cheapest free; you may get discount codes if you sign up for brand or store newsletters or get early access to seasonal sales. Saving money when you shop online is way easier than you think, especially when you use all these little tips and tricks!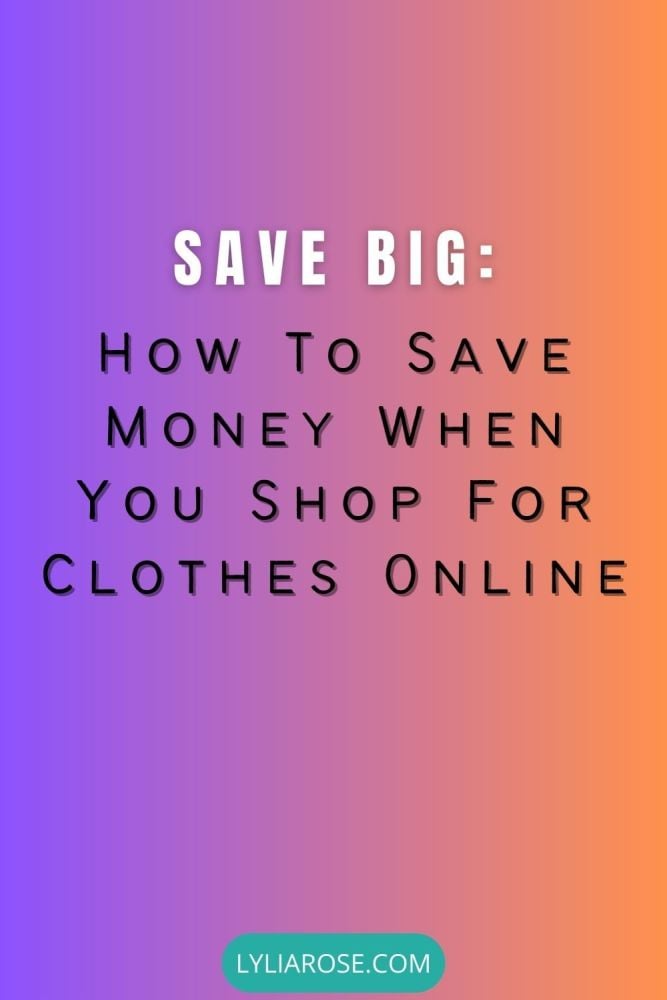 How To Save Money When You Shop For Clothes Online:
Subscribe to Newsletters
If you frequently shop online from one brand or one store, you should subscribe to their monthly newsletter. Not only will this give you all the details about the upcoming ranges and styles, but it will also often get you early access to sales (including the big ones like Black Friday) and may also get you a special discount code from time to time. It's a win-win situation and requires almost no effort on your behalf.
Shop Sales
This might seem like an obvious one, but it's such a great way to save often huge amounts that we had to include it! Shop sales as often as you can. It might require staying up till midnight when Black Friday dawns or loading the tabs for each and every item you'd like to purchase and praying that your fingers are fast enough to beat the rest of the sale shoppers, but it's almost always worth it. If you know your style well, you'll be able to shop seasonal sales and know that what you purchase for the following summer or winter will still be something you'll want to wear when the time rolls around. These sales can help you get big-ticket pieces like a heavy and costly winter jacket for as much as half off, which is a huge saving.
Use Coupon Sites and Apps
Several apps have popped up over the last few years that offer their subscribers access to coupon codes that can get you a substantial discount on one or more of the items you want to buy. If the subscription apps don't sound like your thing, try Googling "BRAND discount codes." Sometimes websites offer free ones, or you might even stumble across a sale you didn't know was running. Be safe and only use coupon codes from reliable sites.
Filter Your Search
If you have a budget you really want to stick to, we suggest you filter your searches "prices low to high." This way, you'll see all the lower-priced items first, and you might happen upon something you would never have seen had you not applied the filter. Check the lower-pierced items before you look at higher-priced items to save a few bucks wherever you can. It might be tempting to shop all the "new in" items first, but don't rush the princess and take a little extra time to see if you can find an item at a better price.
Be Practical
There are some times when we can splash out all we want on the most expensive version of every piece we want, but there are some times when we need to be a little more practical and real for the brand a few shelves down for the very most expensive one. If a piece gets equally high marks for quality and design, there's no reason to choose a more costly brand over a more cost-effective one. Be practical and make sensible purchases.
Choose The Right Delivery Option
If it's not an emergency or last-minute purchase, there is no need to opt for expensive next-day or rush delivery. We know you can't wait to get your hands on your new clothes, but if you don't desperately need them in a hurry, choose the most cost-effective delivery option available.
Wrap Up
Shopping online can be fun and save you a bundle if you know how to do it well! Use our tips and tricks, and you'll always get the most bang for your buck.