How to Make Money with SEO & Affiliate Marketing
Posted on
The majority of people on the planet have access to the internet, so they surf online websites and even make purchases there. The percentage of online shopping only tends to grow, so marketers look for new ways how to make money with SEO. One of the hidden gems is SEO affiliate programs that many small and medium businesses are already employing in their marketing strategies.
This article sheds light on SEO for affiliate marketing and describes how to create SEO affiliate links. Following these recommendations will help you make money with SEO for affiliate marketing and obtain multiple benefits for your business.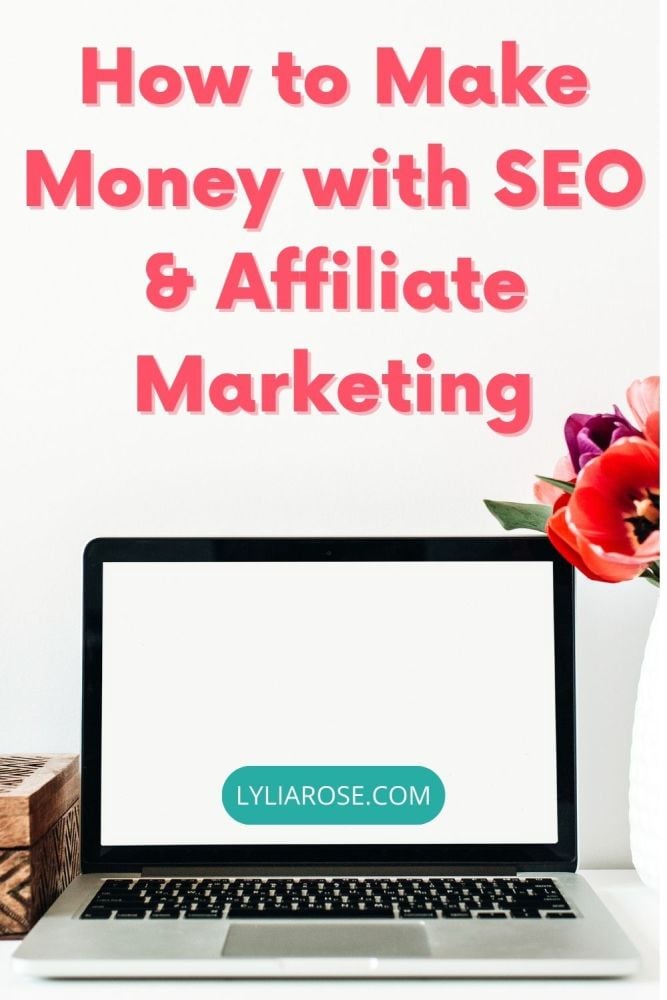 What Is SEO for Affiliate Marketing?
Attracting new users to your website via organic traffic is possible by implementing the search engine optimization methods. When we talk about SEO for affiliate marketing, we mean that organic traffic should be driven to the affiliate pages. SEO methods to apply also depend on the type of affiliate program and the collaboration agreement between a company and an affiliate.
If you want to participate in affiliate programs, you should consider traditional SEO techniques. Those include finding keywords used in SEO for affiliate marketing, building more backlinks, improving the technical characteristics of your website, etc.
When applied properly, SEO techniques would help you drive traffic to your website or blog. As a result, you will make money with SEO on Google and obtain excellent chances to apply for SEO affiliate programs. You would also benefit from a website monetizing service that offers numerous opportunities for making money from your blog.
How to Apply for SEO Affiliate Programs?
Not all companies and even not all well-known brands embed affiliate programs in their strategic development. However, the amount of businesses relying on affiliate programs is constantly increasing. Thus, as an affiliate, you might already find more and more affiliate programs available.
A typical affiliate program is designed by the brand to promote its products with the help of so-called affiliates - bloggers and influencers. As a rule, there are two common ways of how companies establish collaboration with affiliates:
A brand contacts a blogger or an influencer with the details of an available affiliate program.

A blogger explores the website of the company of interest and finds out whether it offers any affiliate programs.
When companies decide to contact their potential affiliates, they always pay attention to the niche of the latter. Thus, you should do the same as a blogger before applying for an affiliate program - check the company's principal industry of operation and its products.
If the brand industry matches the niche you operate in as a blogger, then you are good to go. You are now ready to apply for an affiliate program but you should also explore all the details and conditions about it. If you feel that you are fine with all the aspects of an affiliate program, feel free to apply for it and start your collaboration with a brand.
In most cases, affiliates get a percentage from sales of the company's products they promote. All those advertising activities are performed on the affiliate's online resources and a webmaster builds SEO affiliate links to the brand website the products of which are promoted. That is why it is essential that your website has high online visibility to allow you to generate profit.
Best Ways to Make Money with SEO for Affiliate Marketing
As you have already comprehended the importance and necessity of SEO, it is the right time to implement it. Therefore, you will start earning with SEO affiliate programs right away.
Use SEO Tools
We have decided to emphasize the use of software for SEO affiliate programs. When you use dedicated SEO tools, you will get track of everything that happens with your website and affiliate pages. You might benefit from free solutions as well as utilize paid SEO tools for your website optimization - everything depends on your budget and preferences.
For tracking the results of your web pages used in affiliate programs, implement SEO tools that would provide details on how their ranking changes on search engines. Also, use SEO tools that would help you find the right keywords to be used in SEO affiliate programs.
Create Content Constantly
Participating in an affiliate program imposes a greater responsibility on its owner and takes it beyond sustaining a blog for informational purposes. You will have to create content on a regular basis, whether you participate in only one affiliate program or collaborate with different brands.
To create content constantly, you might consider implementing a content marketing funnel strategy and planning a content calendar. Those would help you design your content publication strategy in advance.
Hunt for Branded Keywords
Advanced SEO tools help you find specific keywords with the brand name or product name you promote. Those are called branded keywords - phrases that have an immense potential to drive lots of branded traffic to a website. Even though branded keywords are highly associated with the brand's website, you may find gaps and insert keywords that are not used yet.
Gain Backlinks
Promoting your website or blog will not be that effective without external links to your website. That is why you should dedicate pretty much time to gaining backlinks to your blogging website and making money with SEO for affiliate marketing. You might use dedicated backlink services that provide links from the niche website or develop outreach campaigns.
Rely On Social Media
Whether you have a website as the main platform for your blogging and affiliate activity, that is fine. However, you should also take advantage of the available social media platforms to inform people about the content you create and the products you promote. If you employ social media as your main place for blogging, you may expand your audience even further and reach new markets.
Social media platforms offer a lot of opportunities and tools for both seasoned and new bloggers. Take advantage of Instagram reels or YouTube shorts to rapidly grow your audience and advertise affiliate products there.
Put E-Mail Marketing into Action
While e-mail marketing is still widely used, some companies put it aside and prioritize other marketing channels. We would like to emphasize that emails are still widely used by most people. Thus you need to benefit from an email marketing campaign as an affiliate as well. Craft an eye-catching email with the brand product description, add valuable materials, and send all that to your customer base.