Best Places to Invest in UK Property in 2023
Posted on
Are you interested in venturing into the world of UK property investment but need help figuring out where to begin?
Property investment has long been recognised as one of the oldest and most reliable methods of generating passive income.
Fortunately, the current climate in the UK presents a favourable opportunity for potential investors.
Despite concerns surrounding the ongoing cost of living crisis, recent political uncertainties, and predictions of a 10% decrease in house prices in 2023, this could very well be an advantageous time to consider property investment.
The current market conditions have resulted in lower house prices, allowing investors who can afford to seize the opportunity and potentially witness significant returns, especially when combined with a thriving rental market.
But where are the best places to invest in UK property?
Let's delve into the top options for 2023!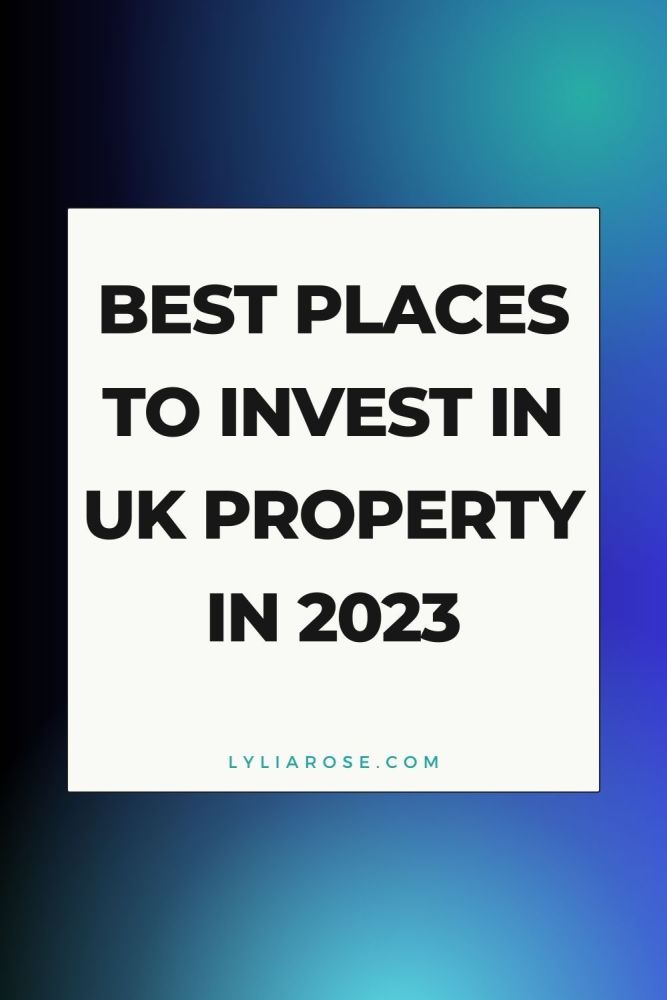 Manchester
With prices in the North West projected to rise by 11.7% by 2027, it comes as no surprise that Manchester property investment continues to dominate the market and feature prominently on investors' lists.
Similar to Liverpool, Manchester has experienced a significant rejuvenation in recent years, resulting in skyrocketing house prices. A recent report highlights a substantial disparity between the rate of supply and demand for new housing, causing rents to rise exponentially and leading to one of the fastest-growing rental markets in the country, second only to the capital.
Manchester boasts some of the country's premier academic institutions and has established itself as an international business hub, further fueling the demand for property and driving up values.
With a gross rental yield of 7.56%, Manchester remains a top contender for property investment in 2023.
Liverpool
When it comes to property investment, Liverpool consistently emerges as one of the most highly regarded cities.
It is a regular feature on numerous lists of top investment cities. Liverpool offers a unique combination of high price growth and affordable property prices, making it an attractive prospect for investors.
Once plagued by severe economic decline, the city has undergone a remarkable transformation and now thrives as a regenerative powerhouse.
Liverpool is a hotbed of investment activity, with the birthplace of The Beatles leading the charge in terms of significant growth and affordability.
According to Zoopla, Liverpool ranks among the best cities in the UK for capital appreciation, with a 14.1% increase in the past year and an impressive 32% increase over the last five years.
With a high population of young professionals, rising rental prices, and a gross yield of 8.26%, investors can anticipate substantial returns on their capital.
Birmingham
Known colloquially as the 'Second Capital,' Birmingham offers something for almost every property investor. It presents excellent long-term capital growth prospects and is a top choice for those seeking a robust retirement fund.
Currently, the average property price in Birmingham hovers around £240,000, which is noteworthy for its affordability, being approximately £50,000 below the national average.
Moreover, this figure represents a 12% increase from the previous year, making it one of the highest rates of capital growth in the country, slightly surpassing Liverpool (11%) and Manchester (10.5%).
Nottingham
Nottingham is gaining popularity as a prime location for UK property investment. Apart from offering affordable property prices, it is becoming an increasingly attractive destination for many individuals.
The city is home to over 50 business headquarters, including renowned names such as Rolls Royce and EON, and boasts one of the country's strongest employment sectors. The influx of people moving to Nottingham each year for work contributes to an already thriving buy-to-let market.
With a student population comprising 13% of the city's residents, Nottingham becomes even more appealing to property investors, as the student sector plays a vital role in the buy-to-let market.
Consequently, Nottingham ranks among the most popular destinations for UK property investment in 2023.
Conclusion
As with any investment, the best approach will entail a keen eye toward the future.
While these cities currently represent the best options for property investment, circumstances can fluctuate unpredictably.
It is crucial to stay updated with the latest developments in the property investment landscape.
Follow market trends, track population growth data, and ensure that you make informed decisions when allocating your financial resources. By remaining vigilant and well-informed, you can maximise your chances of success in the dynamic world of property investment.