How to Earn Passive Income Through Blogging
Posted on
Reports show a strong link between income and general life satisfaction. With the rising cost of living, most people are looking for ways to earn more, something different from their regular jobs or activities. Blogging appears to be the perfect answer for those who want to work from home or anywhere. In 2023 alone, we have over 600 million active blogs, each specializing in diverse issues across any niche.
Some blogs generate up to $500,000 yearly, while others make little or nothing. So, it is possible to make passive income blogging, yet it requires time and know-how. As an additional bonus, you can build a community of people who share similar interests. But first, you need to understand how to build a money-generating strategy. This blog will look into several options of how you can earn from blogging.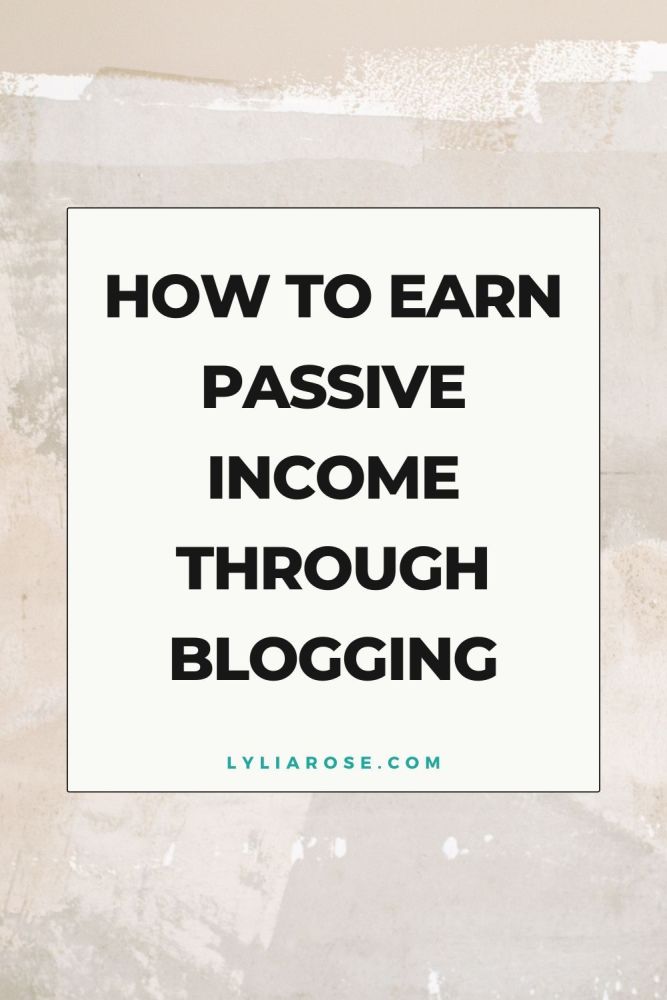 Is it Realistic to Make Passive Income Blogging?
77% of people who have internet access read articles online; this is good business for anyone who owns a blog. On average, bloggers can make around $40,000 yearly, but it is also possible to make more than that passively. How? Well, most of the profit comes from ads, affiliate links, and selling digital products like ebooks, artwork, design templates, tutorials, and more. In fact, this is how most bloggers get up over 80% of their earnings through passive income blogging.
Websites with high organic traffic often see more profits than the ones with fewer visitors. But getting there takes work on technical SEO, off-site optimization, content quality, etc. For example, while links boost organic traffic and rankings, there are several factors that influence backlink pricing and value. That's why to create a successful blog, you need to gain knowledge.
You can use special tools and software to automate most tasks and simplify the process. Heck, some of them are even free. But before you can start earning from blogging, you need to find your niche. And it shouldn't be just one topic. Choose a couple of things you're passionate about and share your experience. The next step is to identify your target audience, choose a platform to host your blog, set it up, and ensure everything is up and running. Only then can you leverage passive income blogging.
How to Earn From Blogging
You can earn from blogging if you know exactly how to do so. This will put you above the 17.6% of bloggers who make less than $10 a month. Here are some actionable options you can try.
#1 Team Up With an Ad Management Company
As a blogger, there are several creative ways you can make money easily. Some bloggers sign up with ad management companies that then put ads on their pages. If they have a page with high traffic, they get to make more money from it, as this means that the ads get displayed to more people. You could do the same, especially for your pages that get more visitors than others.
#2 Earn Commissions Through Affiliate Marketing
You could take the affiliate partnership route. Find products you can sell. Create posts around them or share your experience using them. Then encourage your readers to check them by clicking on your links. You can have a link or two embedded in your articles that lead to specific products or services. When people follow that link to buy products, you also earn a small commission on each sale.
#3 Share Your Skills and Knowledge
Do you have a skill that you can teach others? Online courses are great digital products that can make a pretty good income. Believe it or not, there are online courses on anything from web development to how to watch movies like a film professor. If you know how to play a musical instrument, paint, crochet, or anything else, really, you might be sitting on a goldmine. Design a tutorial on it and earn some money while making the world a better place.
#4 Drop Shipping or Digital Products
Why not both? You can sell printables or cool graphic designs if you have the knack for it. Worried about tracking orders? Some platforms automate the process for you, so you don't have to worry about it. Want a more hands-on approach? You can try dropshipping. You help others purchase stuff and ship it to them. You don't need to make or store those products yourself. Some of the most popular dropshipping platforms are Shopify, Printful, and Amazon.
#5 Members-Only Access
Double up your passive income by creating a members-only or subscribers-only option. This requires people to pay before accessing some content. This approach is becoming popular across Youtube, TikTok, and other platforms. With proper planning and implementation, this can be one of your biggest sources of passive income.
SEO Strategies to Implement When You Start a Blog To Make Money
SEO is still essential for passive income blogging. You have to pull out all the big guns as you will compete with more established blogs with a full-time team working around the clock. Even if your goal is not to become the next Ariana Huffington (one of the most successful bloggers with a net worth of $250 million), you still need SEO to optimize your sites and increase your revenue potential. So here's what you need to do.
Prioritize research-backed strategy and content. Keyword research is essential even before you start drawing up your content plan. This lets you know what your audience is searching for and what keywords you can build your content around to provide value to them. You can use Google Search Console (GSC), Semrush, or any other SEO tool. Track the performance of your posts and sites to know when there's a need for change or bugs to fix.

Optimize your content for SEO. If you want your site to appear on the first page of search results, which is where all the good stuff happens, you must optimize your text. You can't leave anything to chance. Title tags, meta descriptions, content layout, and the images you use all significantly affect how readers and search algorithms can understand your posts. Luckily, most blogging platforms also have plugins that you can use for this purpose.

Invest in off-page SEO. Even if your website is hosted on the world's best blogging platforms, you can still benefit from link-building and other off-page SEO tactics that increase visibility. In fact, this is how you get to outrank your competitors or even top the search results page. You can leverage the link-building tools and services for bloggers and authors to make this seamless and efficient.
Conclusion
Passive income blogging is possible once you are willing to put in that initial effort. You can use the steps mentioned in this post to set up a profitable blog and find ways to generate profits. Mix any options that are convenient for you, or choose and drop them as needed. Remember to put your audience first because only by bringing value to your readers can you get successful and earn from blogging.