Christmas Gift Ideas for Whisky Lovers
Posted on
Whisky is enjoyed the world over.
With more than 2 billion litres consumed globally each year and over nine million whisky drinkers right here in the UK, it's popular stuff.
No great surprise then, that when it comes to Christmas, whisky gifts are top of the wish list.
From stocking fillers to experience days, there's a Christmas whisky treat for everyone – and every budget!
Here are some of our favourites...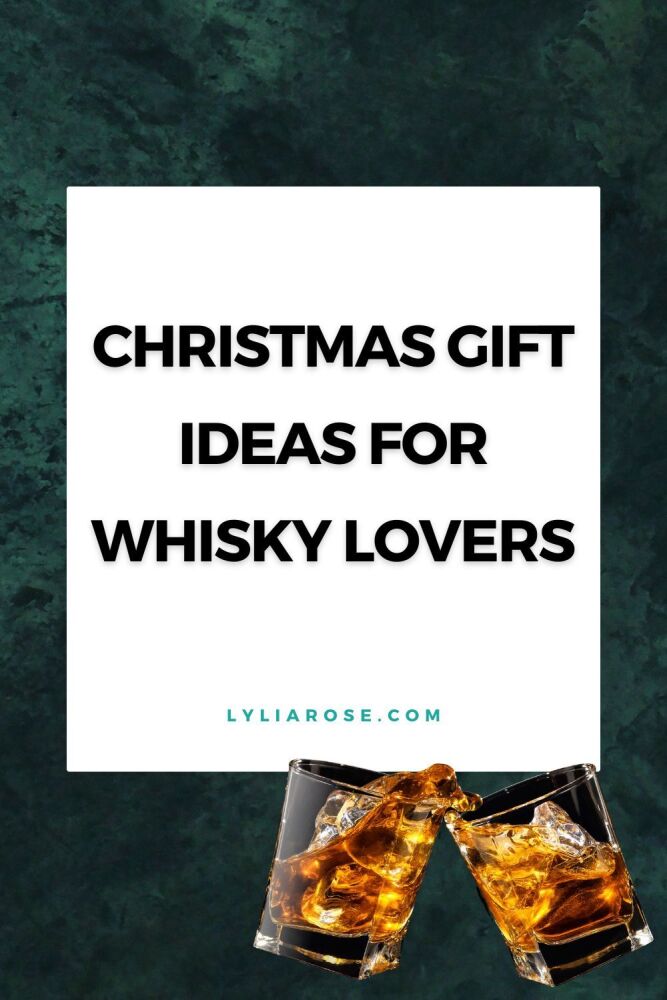 A set of whisky miniatures
Buying for someone new to the world of whisky, or want to treat a connoisseur to a few new malts? Then why not go for a set of miniatures?
Opt for a Christmas whisky gift selection from The Whisky Tasting Company and the recipient will receive 3 or 5 whisky miniatures, a tasting card detailing the distillery, cask type, strength and flavour, along with a tasting matt to set out their whisky and jot down notes.
Not only is this a great way to experiment with flavours, but it's also a great way to experience different whiskies, and have fun identifying preferences, learning about the different varieties and finding new favourites.
A bottle of their favourite
An easy win is simply to gift a bottle of their favourite whisky. It won't win any prizes for originality, but it will certainly be well received.
To make it feel a little more special (it is Christmas after all), check out their favourite distillery to see if they have any limited editions or festive bottles available.
Pop in a bottle gift bag and you're done. If only all Christmas gifting was this easy!
A book of whisky wisdom
Great for anyone who loves a good read and wants to be able to distinguish their scotch from their bourbon, there are 1000s of books dedicated to enlightening whisky drinkers.
From informative reads on history and heritage to detailed accounts of distilling and drinking, a book on whisky is the perfect coffee table companion and makes a thoughtful gift.
A whisky water dropper
Any whisky whizz will already know the 'correct' way to enjoy this tipple is with a few drops of water. This releases the flavours and allows for full appreciation. It's a risky business though, add too much and you can spoil the taste.
The ideal solution, and perfect gift, is a specially designed whisky water dropper. These nifty little pipets control the amount of water added with precise droplets.
Pocket-friendly and usually presented in an attractive pouch, it's a whisky gift that's both useful and unusual.
A box of whisky truffles
Wrap up a box of whisky-flavoured treats and you're sure to put a smile on any whisky lover's face.
The intense flavours of whisky pair beautifully with the rich, sweet taste of chocolate, making whisky truffles one of the most popular liquor chocolates on the market. And who doesn't love receiving chocolates?!
A special whisky glass
How whisky is served is all part of its enjoyment - so why not buy the whisky drinker in your life a speciality glass to enjoy drinking it from?
Opt for a tulip-shaped copita glass, carefully sculpted to enhance the aromas and flavour of whisky. Or go classic with a thick-based rocks glass ideal for anyone who takes their whisky with ice.
Go one step further and get the glass engraved with a name or personalised message to make an extra special keepsake.
A distillery tour
Scotland is a beautiful part of the world and home to some of the most acclaimed whisky distilleries - many of which offer guided tours. So why not turn a trip to a favourite distillery into a weekend getaway?
Search online and you'll find individual tours, experience days and weeklong excursions that take several big-name distilleries, there's so much choice you have the freedom to tailor your trip exactly as you wish.
Final word on Christmas whisky gifts…
Don't waste time stressing about what to buy this year - whisky gifts are always a festive favourite!
Use these ideas for inspiration and get your presents sorted early. Then, when December madness hits, you can put your feet up, relax, and toast a successful shop… with a little drop of the good stuff for yourself!