No Cook RAW Brownies - Super Chewy!
Posted on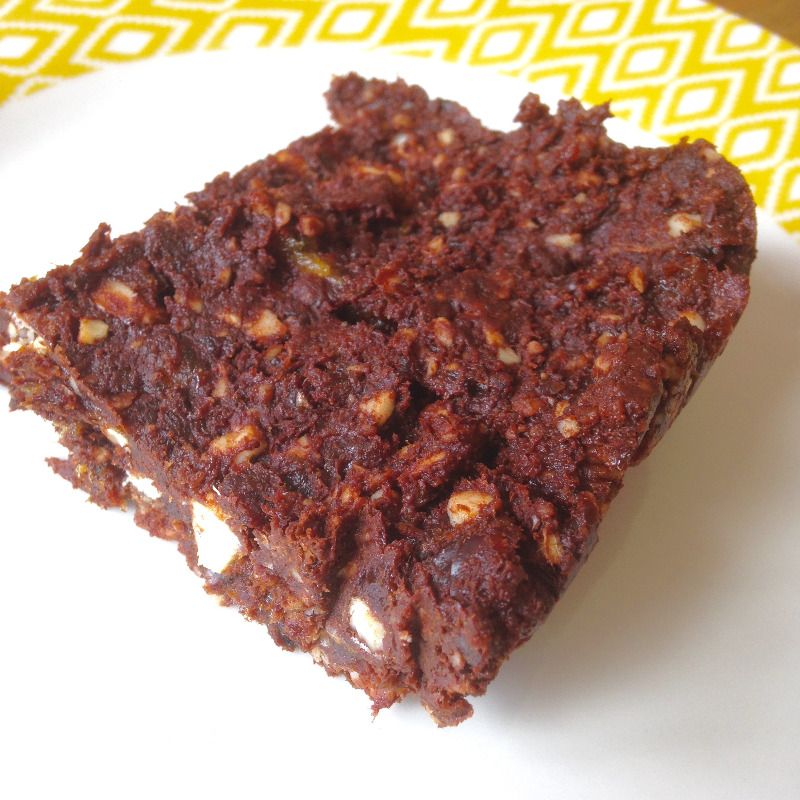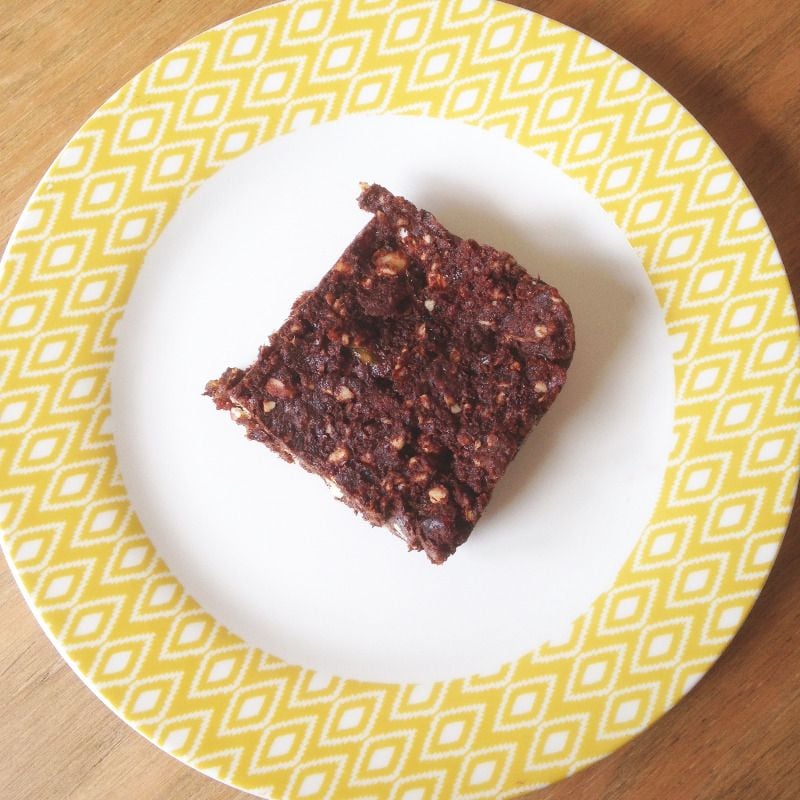 My Very Chewy Raw Brownie Recipe!
2 Cups Soaked Pitted Dates
1/2 Cup Cacao Powder
1/2 Cup Cashews
1/4 Cup Raisins
1/4 Cup Almonds
3 Squirts Agave Syrup (or honey or no added sugar really needed at all!)
Most of the raw chocolate brownie recipes I've seen require medjool dates. Well, they are very tasty, but very expensive for a small quantity. I had huge 1kg bags of regular pitted dates in my cupboard so wanted to see if these made some just as well. And, they do.
I soaked the dates in slightly cooled boiled water whilst I gathered the rest of my ingredients. This helps to make them sticky which really helps to bind everything together. Then, the process couldn't be simpler. Put all the ingredients into a food processor & pulse until they form a big sticky lump. Press into a relevant sized tub/tin/Tupperware and freeze for one hour before transferring into a fridge.
Cut into squares and eat.
These are super duper chewy (thanks to the addition of raisins), which (in my opinion) are the best kind of brownies, combined with a few chunky hard bits (some delicious cashew chunks). If you want less chunky nuts, just grind these smaller before you add the other ingredients.
Sticky, chewy, chocolatey, healthy raw brownie goodness. Yum!