3 Ingredient Healthy Homemade Ice Lollies
Posted on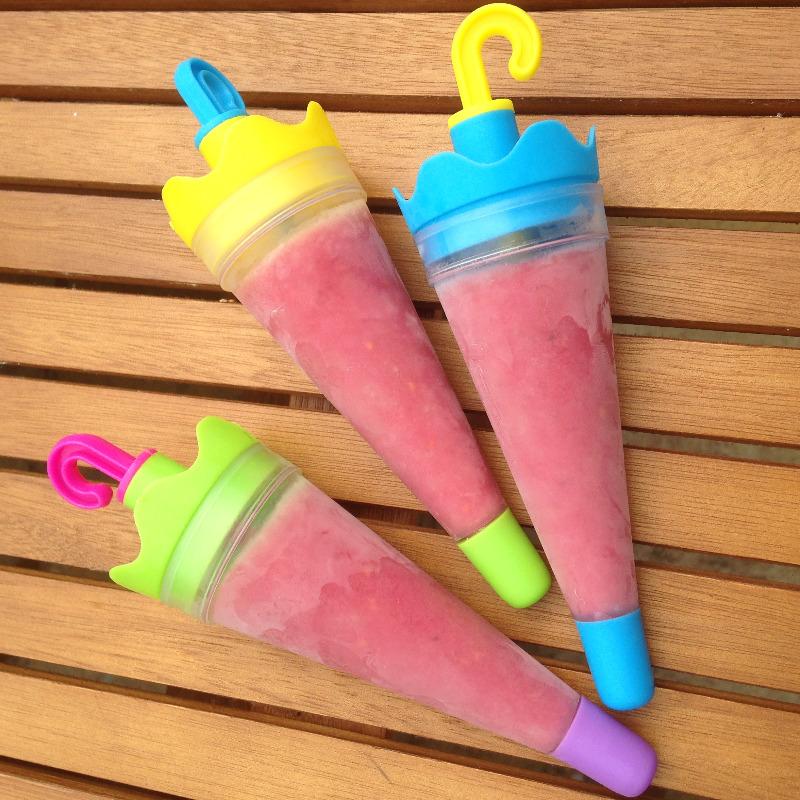 Raspberry, Banana and Coconut Smoothie Homemade Ice Lollies
It's so easy to make homemade ice lollies.. Homemade ice lollies made with fresh fruit ingredients have so much more flavour too. They are simply delicious. Here's the simplest recipe and method for making refreshing and healthy raspberry, banana and coconut cooling ice lollies.
Ingredients:
2 Mugs Raspberries (ours were freshly picked from the garden so super tasty)
2 Bananas ( I love Abel and Cole's organic bananas)
500ml Coconut drink (I use Rude Health's Organic Coconut Drink)
Pop it in your blender (mine went into a large Nutri Ninja cup) and blitz until smooth. Pour into ice lolly moulds, freeze and enjoy.
Best served outside if you have a three year old!
I had a bit of mixture left too, so Bella and I enjoyed a tasty smoothie whilst we waited for our ice lollies to freeze.
The cool ice lolly moulds are from ProCook.