Get 30% student discount at Zizzi with UNiDAYS
Posted on
Hands up if you love pizza... hands up if you're a student... hands up if you love discount!
Well you're in the right place!
If you are a student looking for some great savings on pizza, then I have an amazing Zizzi student discount in collaboration with UNiDAYS to share with you below.
The only thing better than a delicious Zizzi pizza is a Zizzi discount on that pizza!
30% student discount at Zizzi
If you're a student did you know you can save up to 30% off your food bill?
Click to save 30% student discount at Zizzi with UNiDAYS.
Cheap pizza? You're welcome :)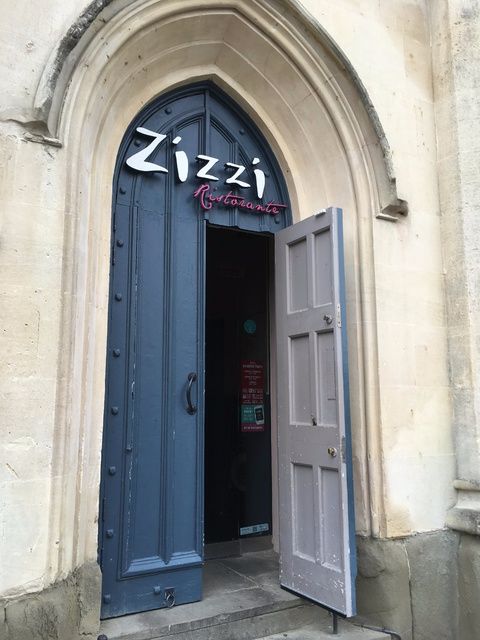 My Cheltenham Zizzi review
I was contacted last week by UNiDAYS and Zizzi to see if I fancied reviewing a meal at Zizzi. Of course I did! I LOVE Italian food and 'posh pizzas' as we call them.
Though I've decided to cut out refined sugar this year, so I quickly checked online to see if they had any suitable salads and they sure did.
Ben is still a pizza fiend so he was up for it.
We didn't have child care, but both Bella and Reuben are pasta lovers - perfect! Bella, four, just loves the novelty of going to a restaurant or café for lunch so she was probably the most excited!
It's also the only time we let her have a sugary desert, so no wonder she loves eating out!
Though we're living in Gloucester now I chose the Cheltenham branch as it's amazing. It's a converted church.
I used to live on the next street along around 10 years ago and was quite a regular! I'd ring up for a four cheese pizza and go and collect it… naughty!
The building is so magnificent and our photos just don't do it justice. If you visit Cheltenham it's worth popping in for a bite to eat as the surroundings are so incredible.
I sat eating our meals imagining it as a house too and daydreaming of where I'd put the different rooms and furniture…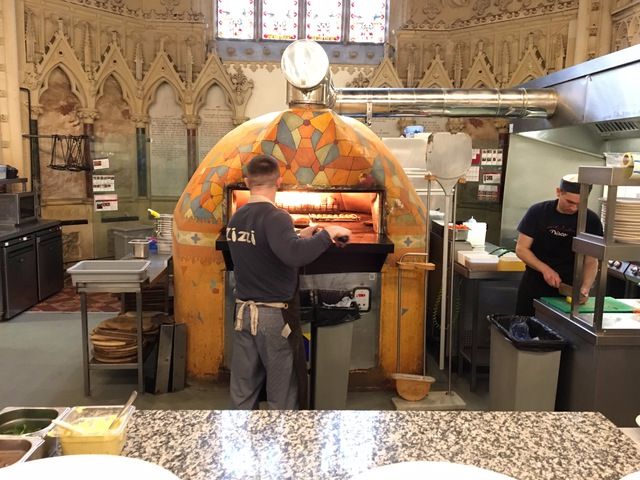 We arrived at 12pm (the kids lunch time) and were only the third table there. This meant we got some great photos before it filled up, which it did quite quickly!
I think the last time we enjoyed a Zizzi meal was a couple of years ago when I was pregnant with Reuben so I couldn't really remember how it was.
I'm sure it was delicious back then though and let me tell you, yesterday it was SCRUMPTIOUS!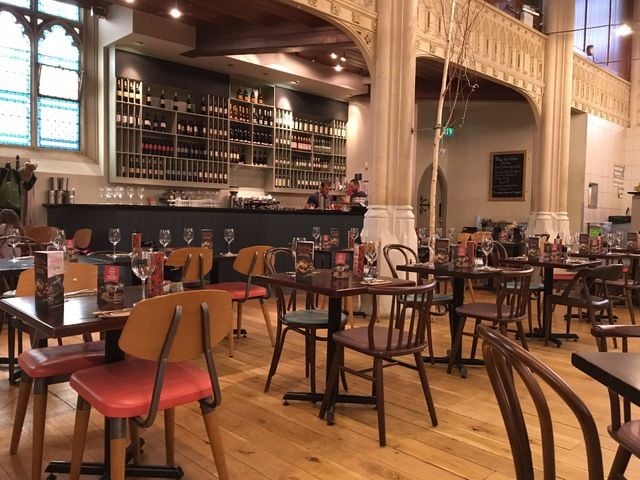 The service was amazing, they couldn't have checked if we were OK and had everything we need enough.
They were relaxed, friendly and didn't rush us.
I love the casual, but professional air to the staff.
The food was spot on. I ordered a Zucca Salad and it was soooo good. It had: 'roasted butternut squash, goat's cheese, mint, courgette, lentils, green beans & salad leaves'.
I just love butternut squash; it's probably one of my favourite vegetables. It's so sweet and satisfying to eat.
Ben went for a pizza, of course, a spicy meaty one as per usual. He gave it the thumbs up. It was huge!
I wasn't sure he'd manage it as he had a starter too, but he sure did!
The kids had pasta and there were two empty bowls in no time at all.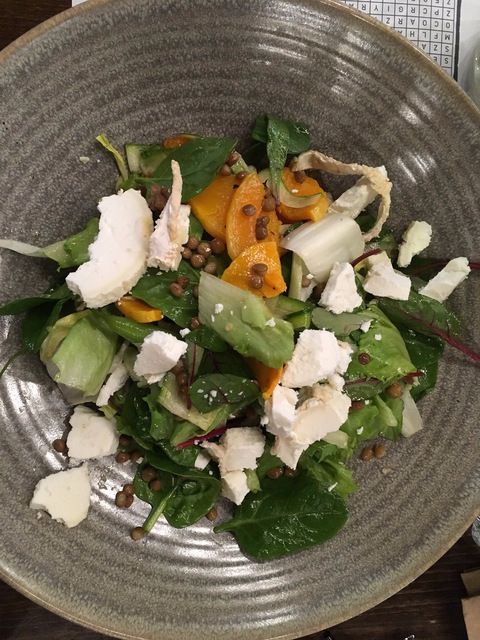 Ooh and we had starters. I had mozzarella and tomato. I hadn't seen it on the menu and just asked if they did it, so I was expecting just slices of the two, like you get elsewhere. So it was a nice surprise to have sundried tomatoes too.
I think Ben ordered 'Cheesy Smoked Pesto Garlic Bread' to start which could have fed the lot of us! It was huge and very pizza like.
The kids rejected their garlic bread starters and just wanted to steal Daddy's as it looked and smelt so great!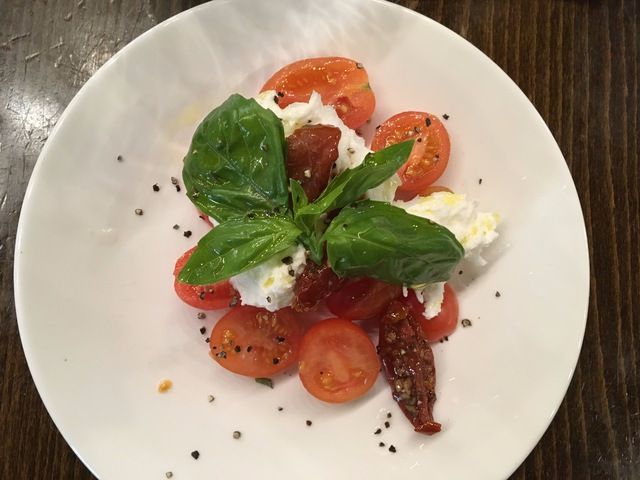 Having not been for a while, I can say I'm still impressed with Zizzi.
I love the restaurant décor, the setting, service and food. It was a great meal out and I'm not sure I can think of anything to fault.
Oh the bar man did forget Ben's drink, but apologised and got it immediately when we mentioned it. Otherwise it was a great meal out and I already want to go back again!
I notice they have wholemeal pizza base, so I've emailed to see if these contain added sugar. Fingers crossed! (Update: they replied and it is added-sugar-free along with the pizza sauce, woohoo!)
UNiDAYS
This blog post is in collaboration with both UNiDAYS and Zizzi.
UNiDAYS are an amazing free student discount platform offering generous savings at well-known popular brands so students can save money.
As well as getting up to 30% off your Zizzi bill you can also save at big names such as ASOS, Apple, Missguided, Apple Music and many more.
Join on the website or download their app on Apple or Google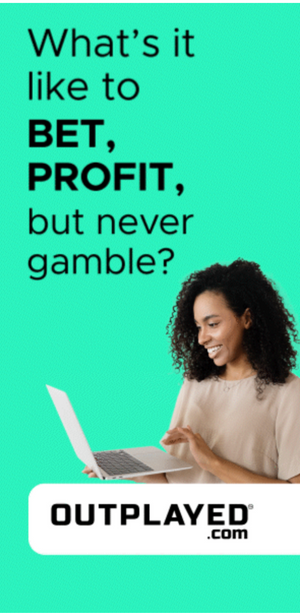 Save